Bloomberg Wants Board Of Elections To Bring Back Old Voting Machines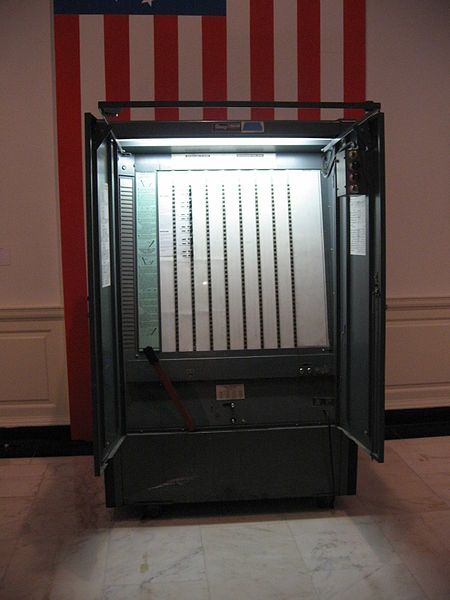 Mayor Michael Bloomberg is joining the effort to junk the new digitized voting machines in favor of bringing back the older and supposedly more reliable lever machines. NY1 reports that Bloomberg said during a press conference that bringing back the old machines might prevent a voting disaster in the upcoming 2014 elections.
We've previously reported State Senator Marty Golden and Councilman David Greenfield's efforts to bring back the old machines, with Golden successfully leading the passage of a bill to bring them back in the senate. The bill then went to the Assembly, which has been lukewarm on it.
"We are not prepared in the Assembly at this point to bring back the lever machines. We think it would be a step backwards," State Assemblyman Brian Kavanagh told NY1. "We are prepared to work with the city and the city Board Of Elections to change some of the rules that may allow them to run the runoff more quickly and more smoothly."
Mayor Bloomberg's voice adds to the growing groundswell of support to the return to the old machines. The decision would be costly as the new digitized voting equipment, mandated by federal law, cost taxpayers $60 million.
The Board of Elections has warned that it is unprepared for the upcoming mayoral elections, citing that votes cast with the new electronic machines cannot be certified fast enough to account for a potential runoff after the primary.
While the new voting equipment wouldn't be ditched forever, an exception could be made just once for a local election.
Bloomberg urged that returning to the old machines could prevent a voting catastrophe.
"If we don't do that, we are running a real risk of not knowing who the mayor is for months," Bloomberg said at the press conference.