Biz Meeting On A Fishing Boat? Sure. Where Else Can We Mix Business And Pleasure?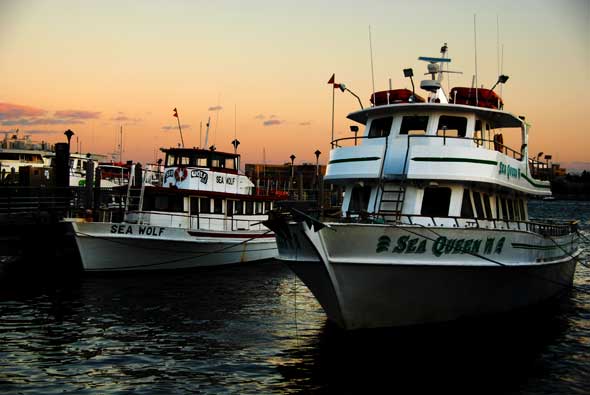 CBS News' Marketwatch blog put together a roundup of "unusual, creative locations" for business meetings, breaking away from the conventions of stuffy boardrooms and restaurants where you try to make your pitch in between shoveling sustenance into your pie-hole.
They queried a handful of corporate executives, including one who shared this anecdote about a business meeting aboard a Sheepshead Bay fishing boat:
While night-fishing
Recently, my business partner, a friend and I all went on a night fishing trip for striped bass out of Sheepshead Bay, Brooklyn. While we were on the boat the topic of domaining came up and after some discussions, our friend who is a domainer discovered that we were selling a portfolio. Before we got back to land, we sealed a deal to sell him the domain name portfolio. Not only was the trip a super fun time but it also provided us with a great business opportunity. –Ian Aronovich, CEO of GovernmentAuctions.org.
Sure, that's one idea. And if you're really nervous about the meeting – or if you get an offer that's so awful you want to barf – well, you can just blame it on the waves!
Let's make our own list out of this for all you Sheepshead Bay-based business men out there. What other unusual, creative business meeting locations can you think of in Sheepshead Bay? (Ed. – Don't say Windjammer.)