Bite Of The Week: Dinner At Littleneck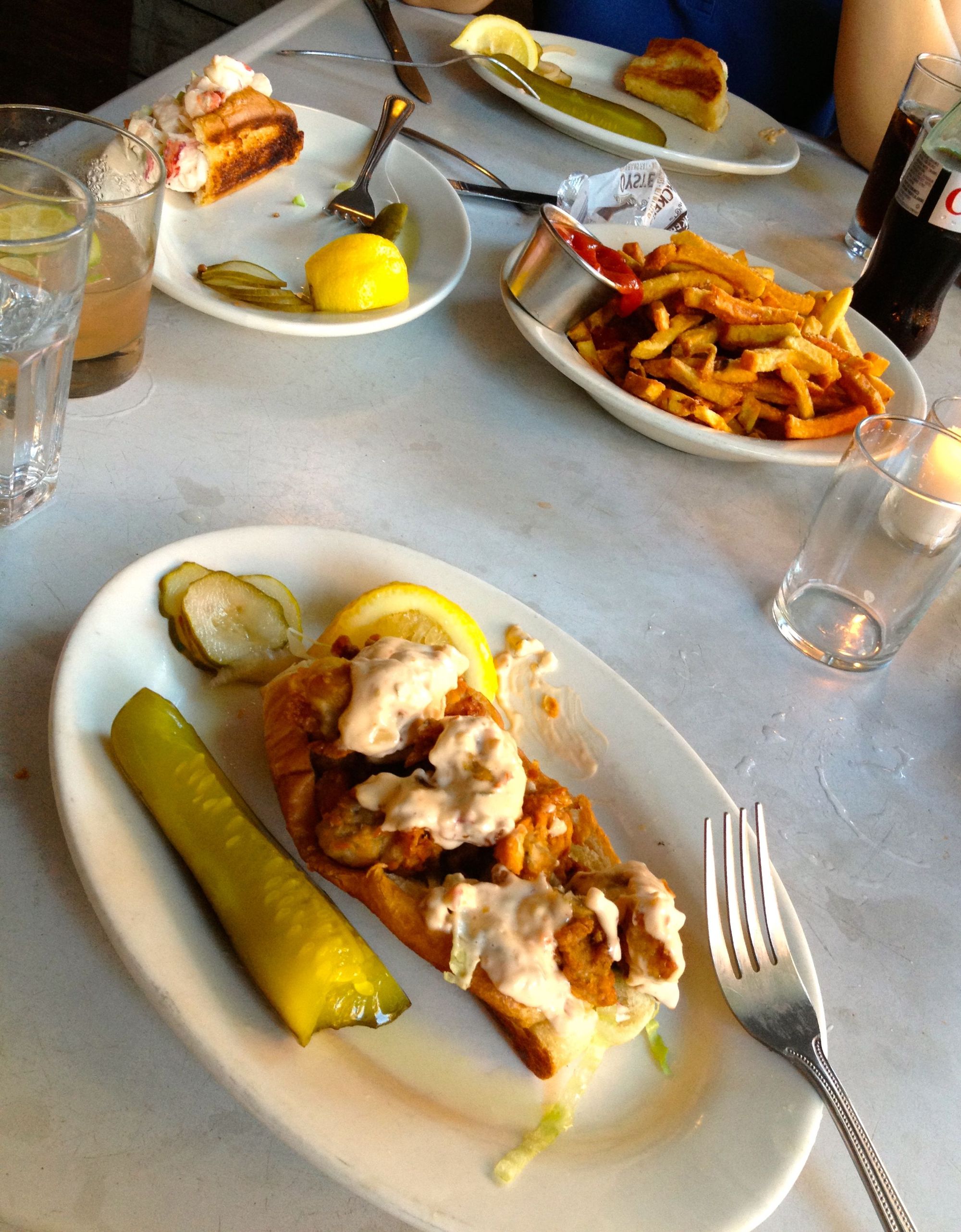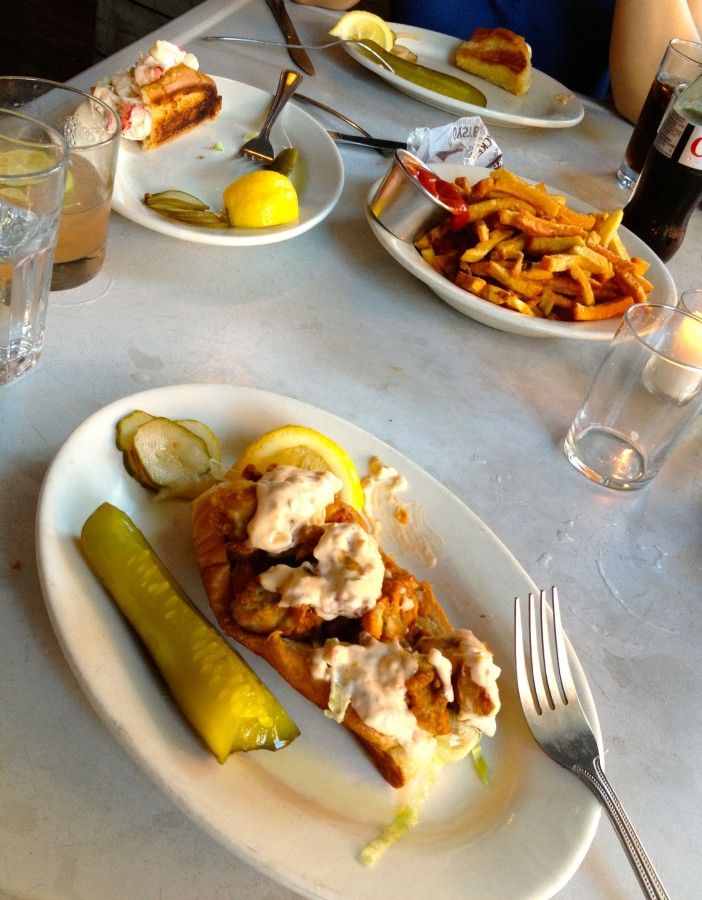 It's been almost three years since Littleneck helped change the way we think about seafood and the Gowanus Canal. And the cozy restaurant, located at 288 3rd Avenue, just a block away from the toxic Superfund waters, is still serving up some of the best fishy dishes in the neighborhood — which are worth a visit if you haven't been yet, or haven't been in a while.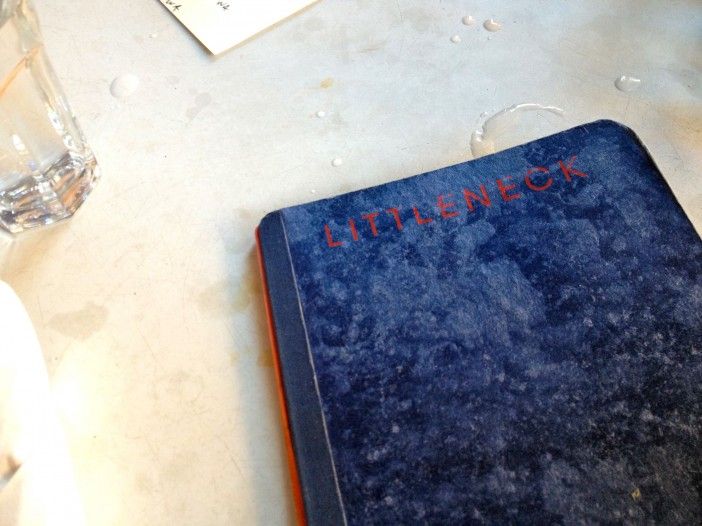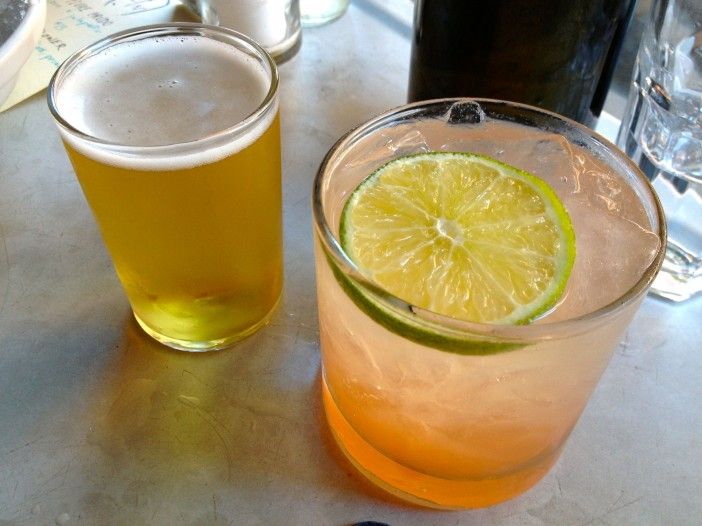 You could do just fine starting out at Littleneck for a cocktail and some oysters before heading elsewhere (though you'd be missing out). The L.A. Freeway ($10) puts that California sunshine in a glass — without the stress of sitting in traffic — with vodka, St. Germain, and blood orange juice. And as with all their cocktails, you can add a sidecar of draft beer for $2, which will come in handy once your plate of fried deliciousness arrives.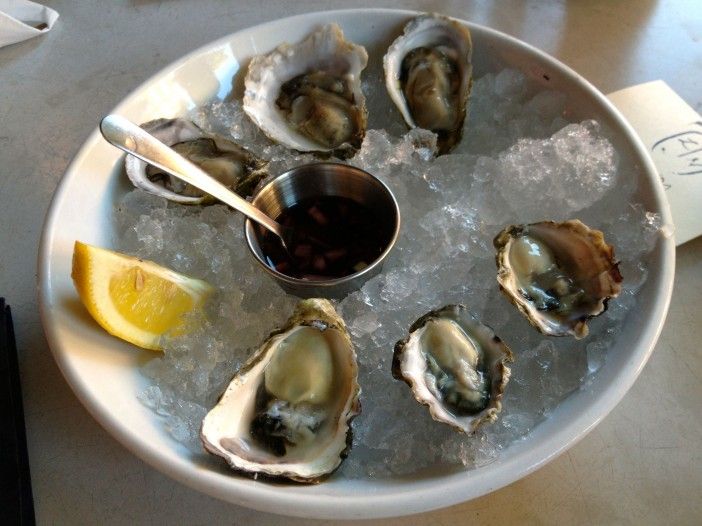 As for the oysters, they've got a changing selection from the east and west coasts of the U.S. at market price — it's not as extensive a list as you'll find at the new Grand Central Oyster Bar Brooklyn, but their oysters are no less fresh or succulent. They've also got the namesake raw littleneck clams at $1.50 each, or $12 for a dozen, and sitting down for a serving of those makes for a pretty nice bridge between work and home.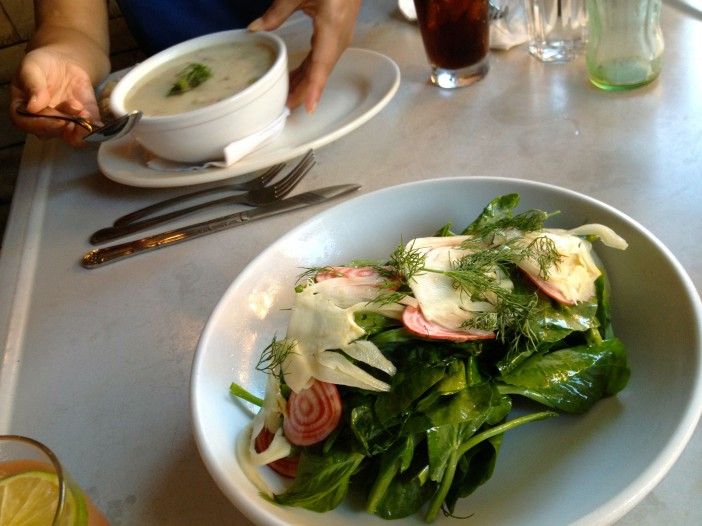 A bowl of the clam chowder ($8) could be a meal on its own. Creamy without being too thick and loaded with potatoes and bacon, it's the sort of thing you figure fisherman would be scarfing down on a cold dock in New England. Add a salad (with pea shoots, pickled fennel, and beets, $8) if you want some greens before the fryfest.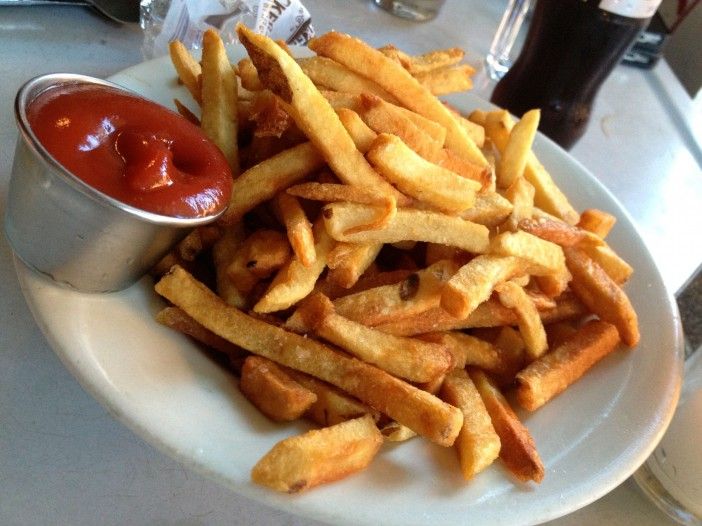 Everyone loves French fries in their own particular way, whether they prefer wedges or shoestrings or for some reason crinkle-cut, but Littleneck might have our favorite ones ($5) in the area. They're just the right ratio of crispy-exterior-to-soft-interior, and are just the match to one of their great sandwiches.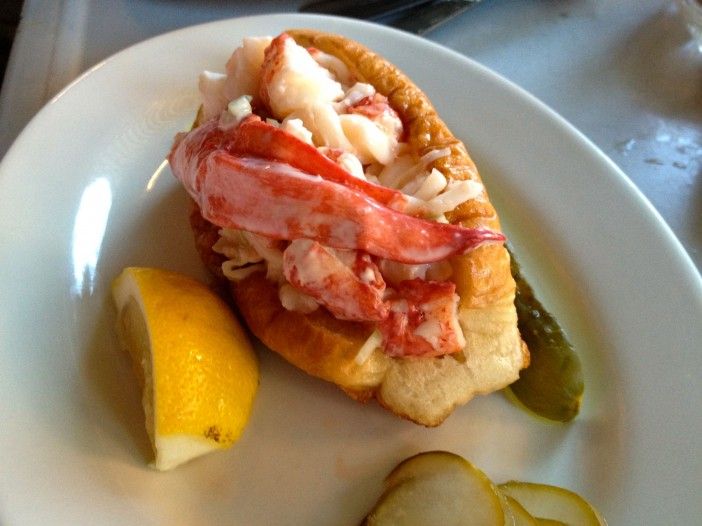 The lobster roll ($18) has gotten a lot of love, and it's well deserved. This one's got a bit of mayo and celery, and the bun is always toasted and buttered just right. We're curious to see how it will stack up to the version at the forthcoming Luke's, but that's a taste test where nobody loses, really.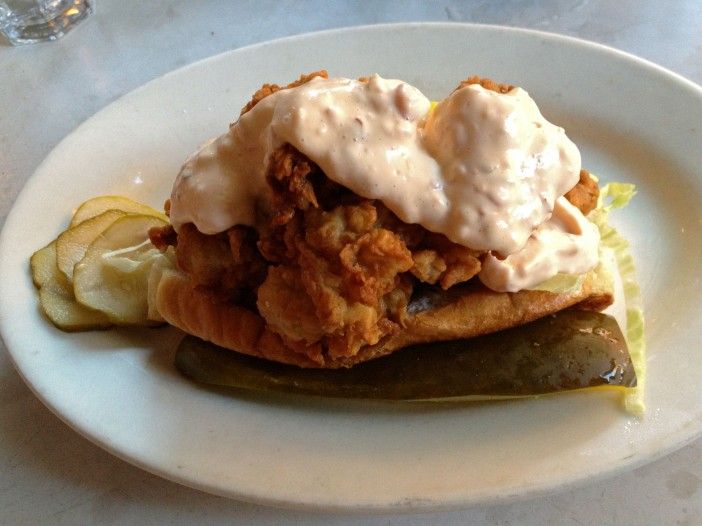 But if you're really looking for something decadent that nobody's making quite as good, we'd recommend the clam roll ($16). It's overloaded with fried strips of full belly Ipswich clams doused in tartar sauce, and an attempt is made to stuff it all into one of those nicely toasted and buttered rolls. It's funny to even think about trying to pick it up and eat it like a sandwich, but once you nibble a few of those clams off the pile, you can make it happen.
Sipping a beer, popping fried clams one by one and then by buttered bready vehicle, all just a bock from the Gowanus, it's basically a perfect summer dinner for those of us who can't escape the city to the beaches of Maine.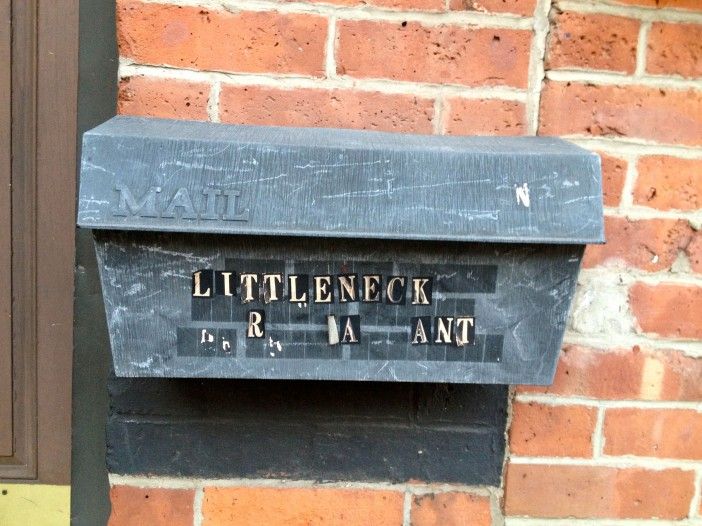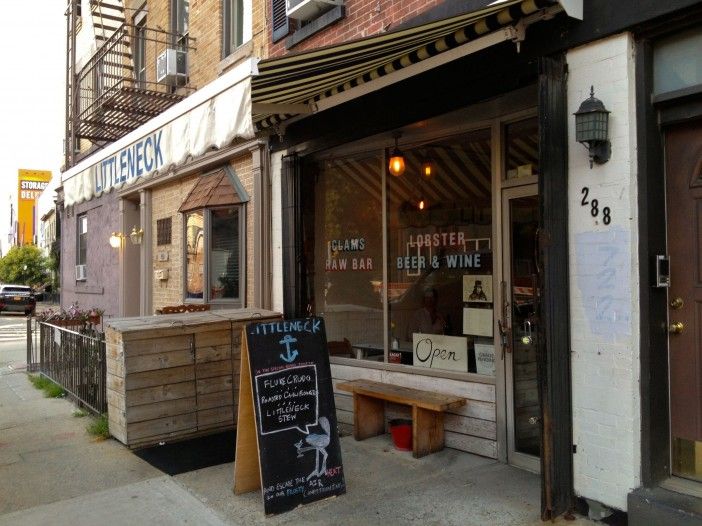 Littleneck is located at 288 3rd Avenue, between Carroll and President, 718-522-1921. Horus: Sunday, Monday, and Wednesday 5-10pm; Thursday, Friday, and Saturday 5-11pm; Saturday and Sunday brunch 10am-3pm; closed Tuesday. Cash only (ATM in the restaurant).