Bite Of The Day: Pulled Pork Poutine & Yuzu Margaritas At Hunger Pang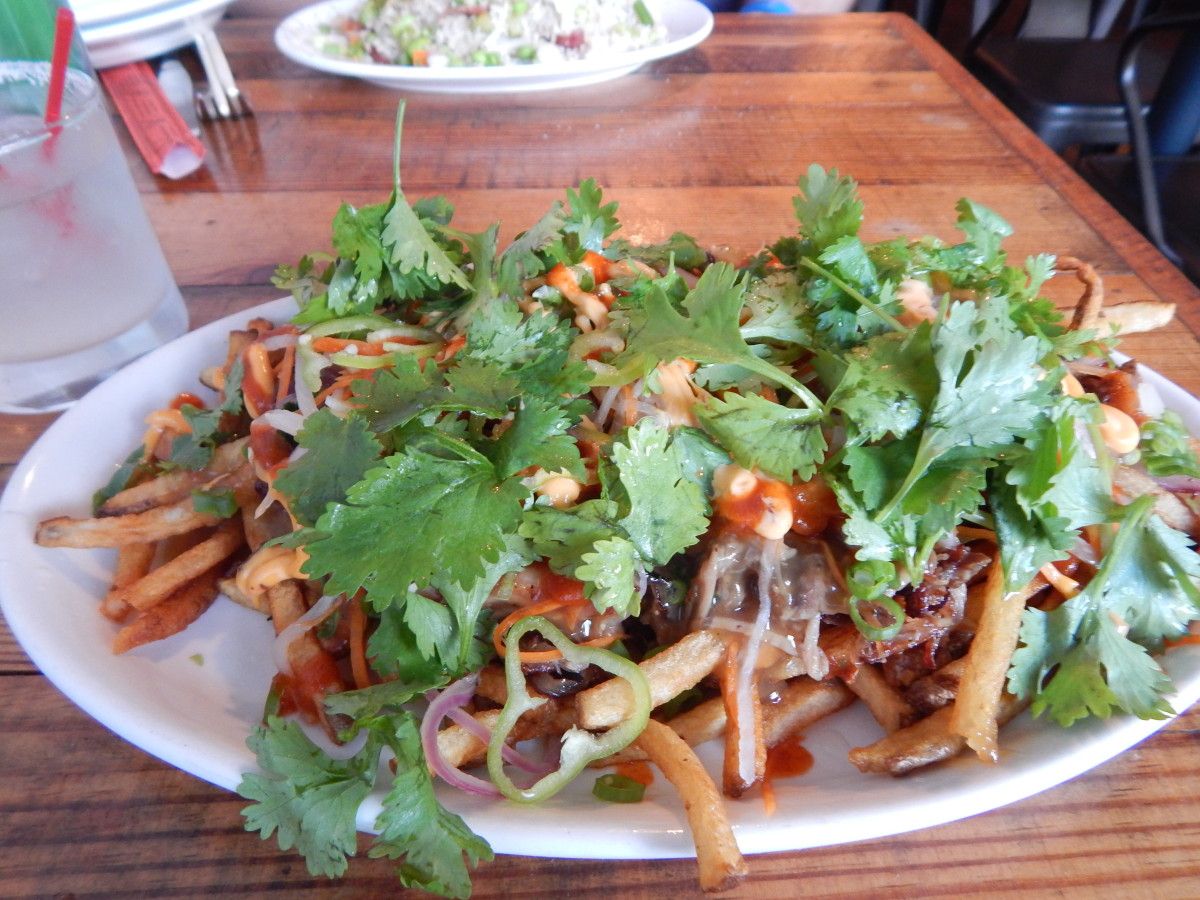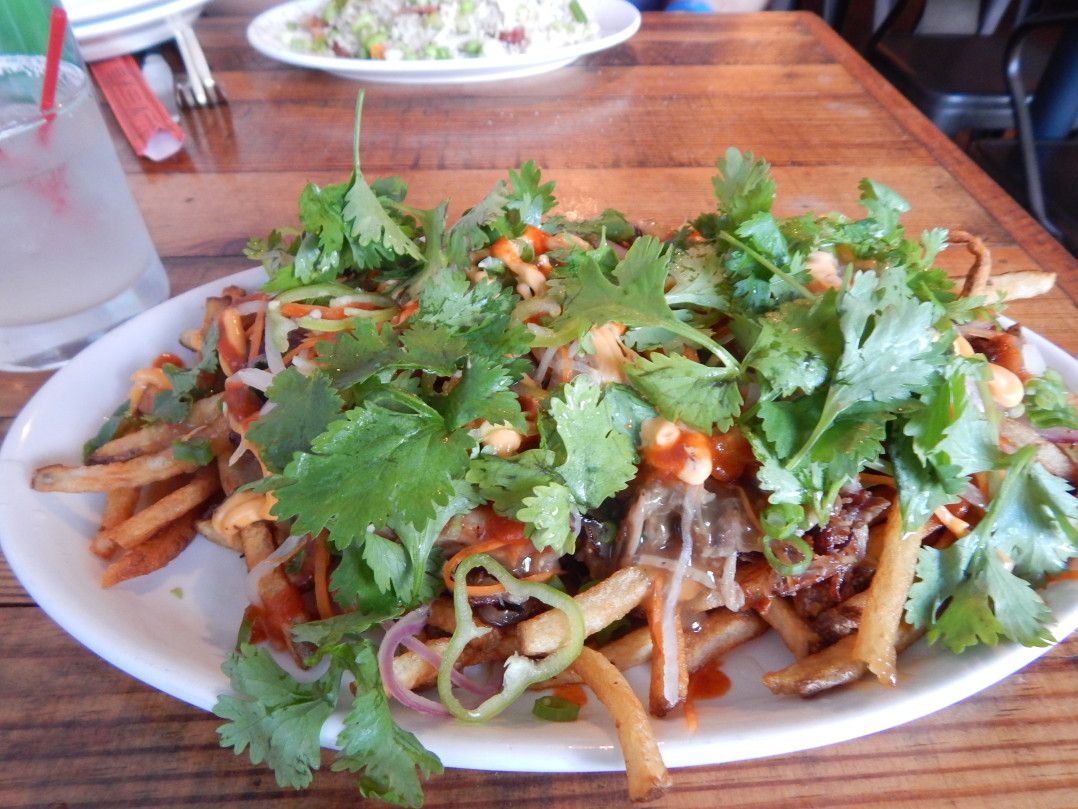 After several neighbors told us we had to try the new poutine at Hunger Pang, we decided to venture to the restaurant at 1021 Church Avenue last night to stuff ourselves with several relatively new menu items — including a glorious heap of pulled pork and fries, yuzu guacamole and yuzu margaritas.
We've long been wishing for poutine in the neighborhood, and the dish at Hunger Pang (which is moving from the restaurant's specials to claiming a permanent space on the menu!) is all the greasy glory we've seen in our poutine dreams.
Hunger Pang is now smoking its own meats, which means the pulled pork was perfect decadence on a plate that also included fries, "Pangry mayo" (spicy mayo), cilantro, onions, carrots, and peppers. Despite our best attempts, we couldn't finish the enormous $10 dish and happily ate our leftovers as a late-night snack.
To counter the heaviness of the poutine, we also decided to get the always-delicious Pauper's Banquet ($10), which includes fried rice, poached egg, and furi-kake pork belly. A longtime favorite of ours, the entrée is, indeed, a banquet — though one that won't leave you in quite the (welcome) food coma that the poutine will.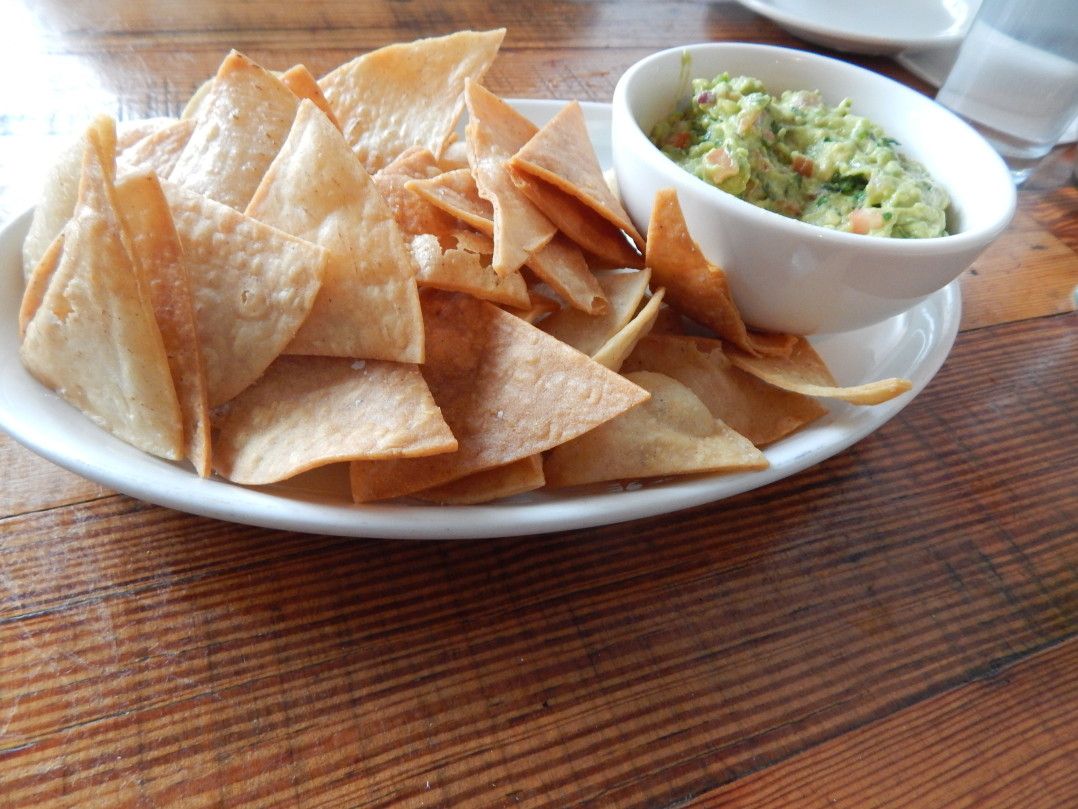 We also went a little yuzu crazy and munched on the yuzu guacamole and tortilla chips ($8) and also downed two of the yuzu margaritas ($7 each). Both the appetizer and the drinks are refreshing, with the yuzu — a citrus fruit — bringing a welcome twist to the classic guacamole and margaritas.
Have you tried the poutine or other specials at Hunger Pang lately? What did you think?
Hunger Pang is located at 1021 Church Avenue. It is open for dinner on Tuesday through Thursday from 6pm-10pm, Friday from 6pm-11pm, and 5:30pm-10:30pm on Saturday and Sunday. It is open from 11am-3pm for brunch on Saturday and Sunday. The restaurant is closed on Monday.