Bill Solomon's Football Life with the Brooklyn Titans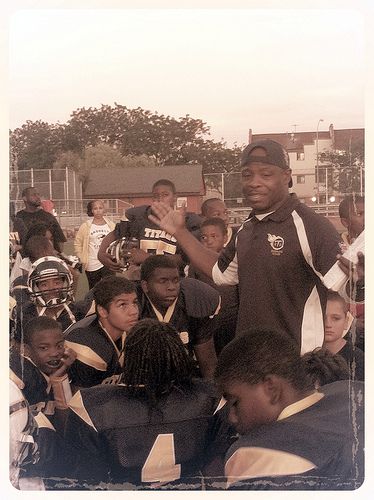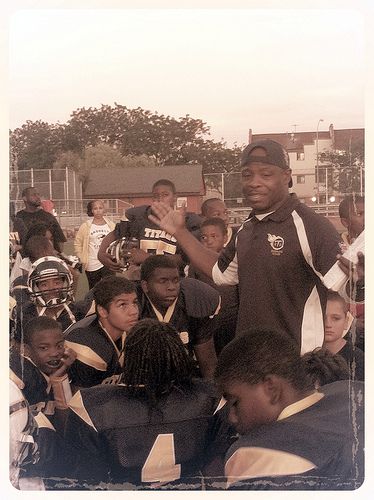 Football is a metaphor for life. Bill Solomon, founder and head coach for Brooklyn Titans and Ditmas Park resident, knows this as much as anyone.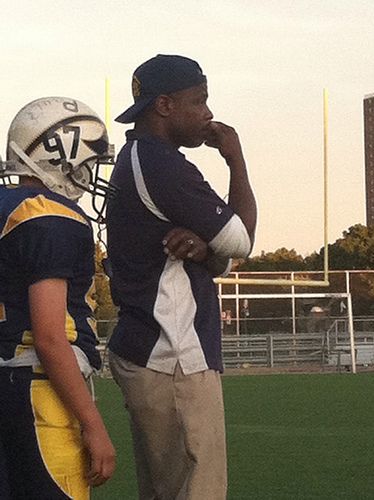 Coach Bill, the Titans call him, established the Brooklyn Titans nine years ago as a way to give back and as a way to spend time with his son and daughter, both Titans alum. He is a product of competitive sports, having applied the lessons he learned on the field and ultimately earning an Ivy League education.
"I hope to teach our kids to feel pride and honor about themselves," Coach Bill explains. "A belief that they can accomplish anything they are willing to work hard enough to achieve."
Football and cheerleading are the tools Coach Bill is using to reinforce the larger message.
Success isn't measured in wins. It's measured in the number of high school and college graduates the Brooklyn Titans touch. Sports teach "physical struggle, mental focus, and ability to work towards a common goal," Coach Bill explains. Seeing kids apply those skills to life – and succeed – is the reason for Brooklyn Titans.
"My hope is the Titans can play some small role in giving young people tools to become successful adults," he says.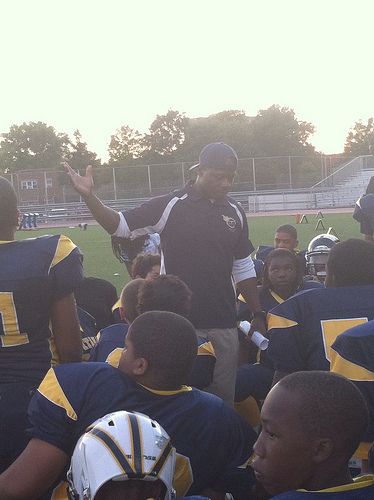 It's working. By last count, Bishop Ford High School's starting football line up boasted eight former Titans. Titan alumni are just now going to college. One of the finest Titans to come through the program is now a student at Morehouse College, thanks in part to Coach Bill's support on and off the field. These kids – which is to say all kids – inevitably get knocked down by life, and football teaches resiliency, pride and honor. Through football, kids learn they have an important role on their team and in their community as well.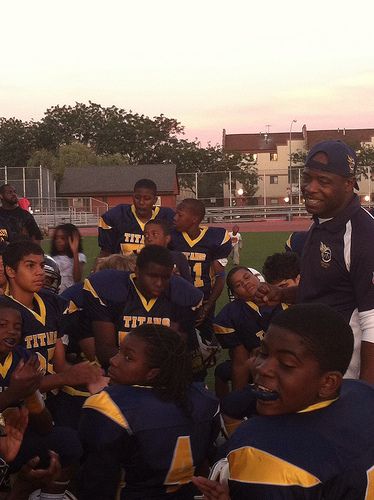 Full disclosure, my son is a Titan, and I see how he applies Titan values in other parts of life. He craves the physically and mentally demanding practices. He taps into the mental stamina strengthened on the field when he does homework. He also loves running into his teammates while shopping at Newkirk Plaza.
"We have kids from a wide range of economic backgrounds and neighborhoods," Coach Bill says. A number of the kids live in Ditmas Park. They also come from Park Slope, Windsor Terrace, Bed-Stuy and Brownsville. "It's good for all the kids to be around kids who may be different from themselves," he adds.
Unfortunately, many of the families who want to participate in Titans can't afford the program.
"The whole reason we do this is to reach kids who really need it," said Coach Bill. "Our policy is that if a kid wants to play, consistently shows up to practice, and is willing to do some minimal level of fundraising, he or she will be given full access to everything in the program."
Thus, Brooklyn Titans are always fundraising, which for Coach Bill means asking his friends to donate to this good cause. "My passion is working with the kids on the field, not chasing the next grant."
The Brooklyn Titans season is coming to a close, but if your child is between 5 and 14 and interested in tackle football or cheerleading, he or she can sign up next February. (Yes, girls can play tackle football.) If you would like to support the Brooklyn Titans, you can do so on their website.