Bike Lanes and Pedestrian Plazas Good for Businesses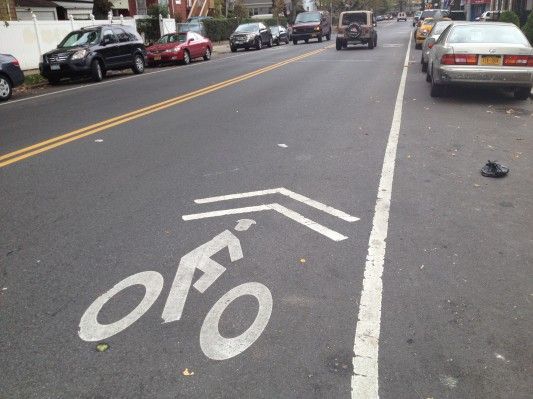 Pedestrian plazas and protected bike lanes are good for business says a new Department of Transportation study. The study looked at retail areas around the city, reports the Wall Street Journal.
Using data from the city's Department of Finance, the DOT found an increase of as much as 49% in retail sales at "locally based businesses" on 9th Avenue from 23rd to 31st Streets since the bike lane was initiated in the fall of 2007. In that time, retail sales increased only 3% in the rest of Manhattan.
Businesses next to a plaza along Pearl Street in DUMBO saw a 172% increase in sales. The DOT also reported that pedestrian plazas and bike lanes have made roads safer, says Gothamist.
First and Second Avenues in Manhattan saw a 37% decrease in crashes that resulted in injuries after installing their bike lanes. 8th and 9th Avenues saw 35% and 58% decreases in injuries for both pedestrians and cyclists with the creation of bike lanes.
Critics have charged that bike lanes hurt businesses by taking away parking. This report makes the case for streetscape changes that have been pushed for by Mayor Bloomberg, DOT Commissioner Janette Sadik-Khan and bike advocates around the city.
As part of the recent traffic calming forum, several neighbors and the DOT considered whether bike lanes and bike corrals could help increase safety in our area. Do you think we need more things like bike lanes and pedestrian plazas here in the neighborhood?