Beva Moves To Larger 7th Avenue Storefront

Children's clothing and accessories store Beva, which opened at the corner of 14th Street and 7th Avenue in November of 2013, recently moved to larger storefront at 340 7th Avenue (between 9th and 10th Streets).

The new space is definitely less stifling than its 300-square-foot predecessor, giving shop owners Betty and Eva a lot more room to play around with.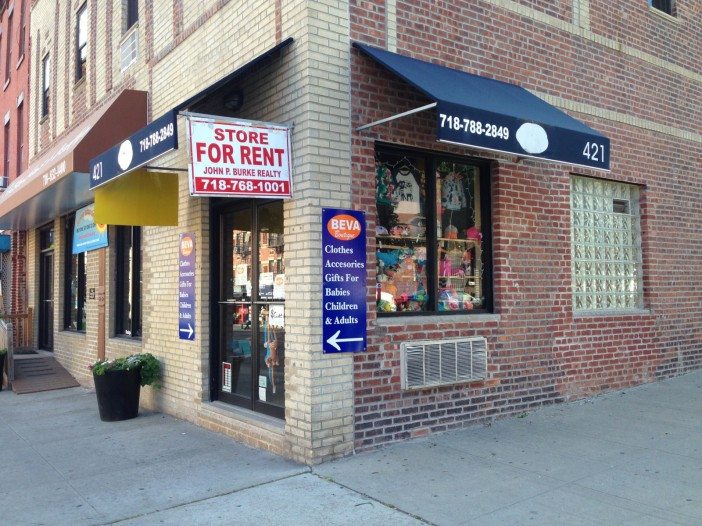 If you've been eyeing a cozy storefront for your own business, 421 7th Avenue is available through John P. Burke Realty for $2,700 a month.
Best of luck in the new location, Beva!
Lead photos via Beva