11 Brooklyn Summer Camps For Your Young Artist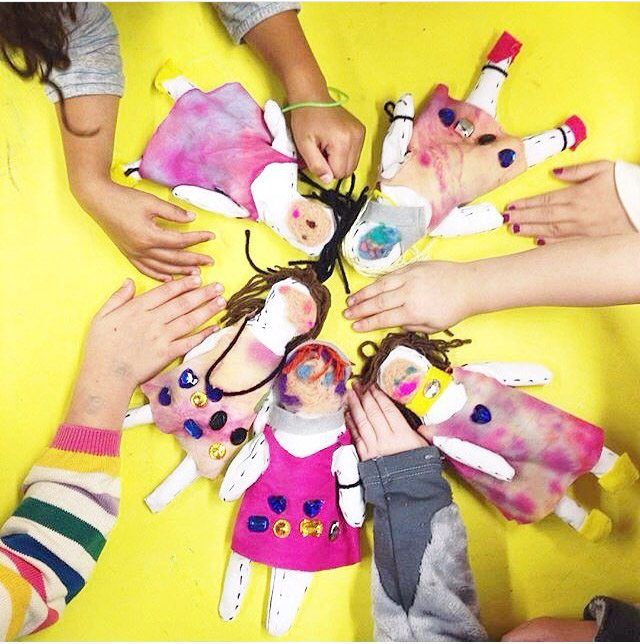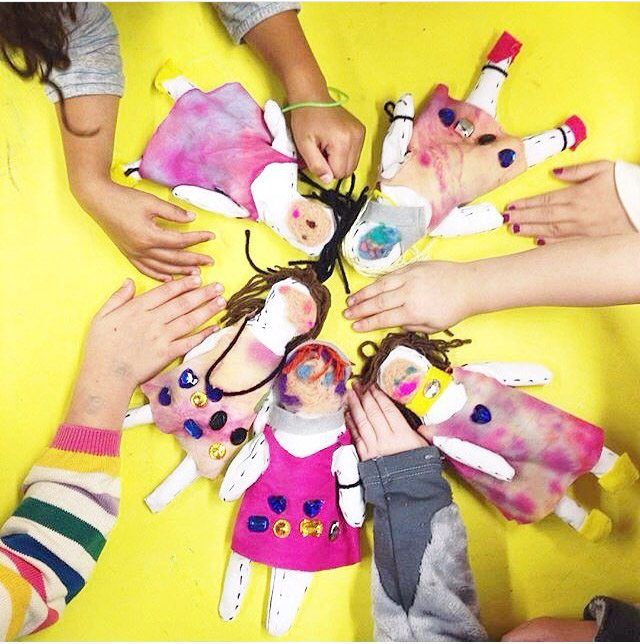 Art can be found anywhere, whether it's music, painting, science, or cooking. With that in mind, check out these 11 super fun summer camps that approach art from multiple entry points. Pick your favorite, or try them all!
Science and Art
It takes an artist's imagination coupled with a scientists practicality that takes us to places like the moon. Here are two camps that couple art and science with fantastic results!
Brooklyn Children's Museum
Where: 145 Brooklyn Ave., Brooklyn, NY 11213
What: In addition to art, campers at the Brooklyn Children's Museum will also immerse in science, engineering, and math. This parallels nicely with the museum which is part art and part science, and wholly fun. The deadline for applying is March 17.
How much: Free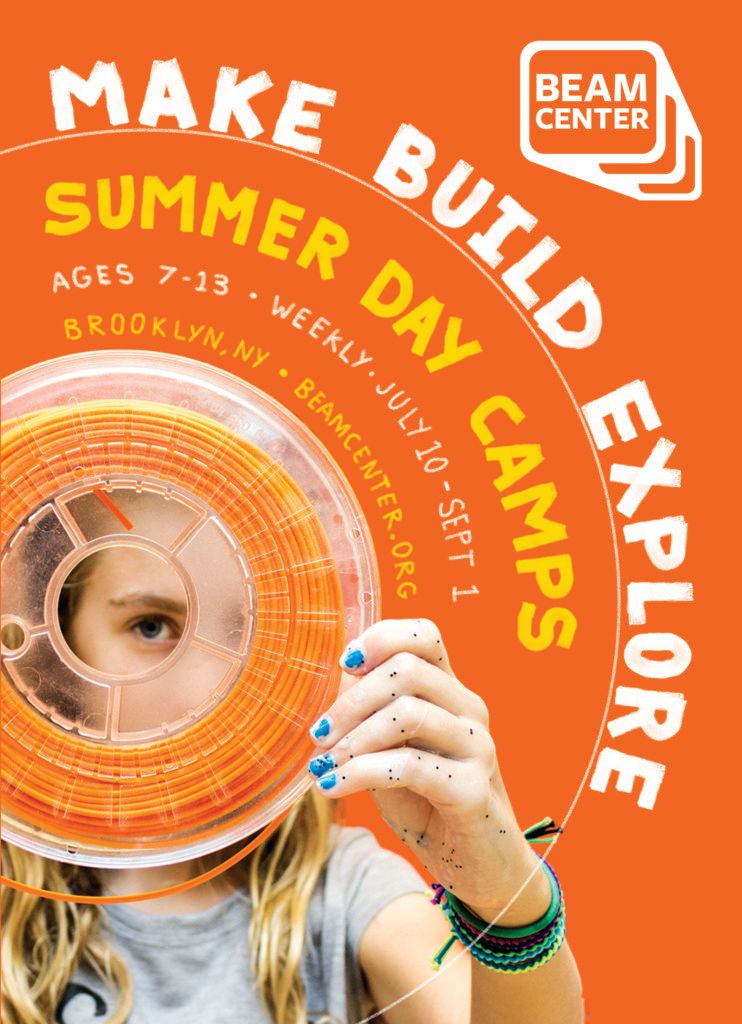 Beam Center
Where: 60 Sackett Street, Brooklyn, NY 11231, (718) 855-7600, contact@beamcenter.org
What: In the Venn Diagram where art and engineering meet is Beam Center. Campers work collaboratively to create artistically designed and useful products.
How much: $625 with discounts available until March 1.
Fine Arts
Everyone colors with crayons as a child, but what helps push us to the next level is training. Start your young artists on a path here!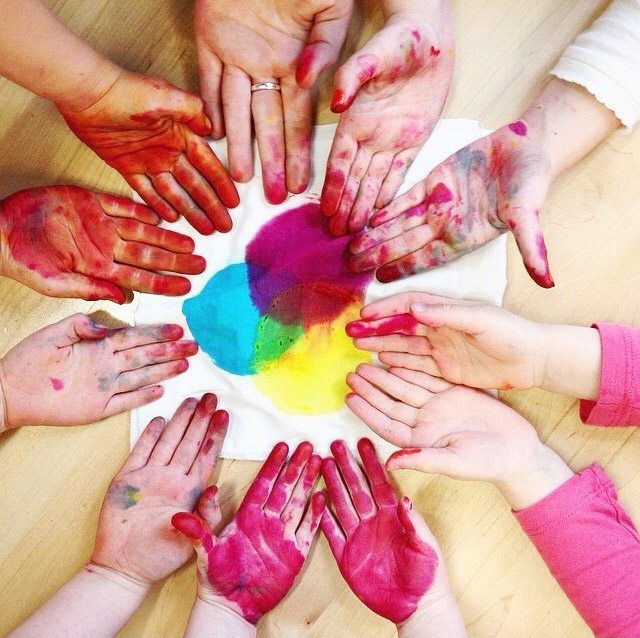 Textile Arts Center
Where: 505 Carroll St, Brooklyn NY, 11215, 718-369-0222, info@textileartscenter.com
What: Has your child ever wondered how a cotton plant becomes a cotton shirt? This is the kind of question that can be answered while exploring the utility and artistic aspects of textiles at Textile Arts Center. Each week campers receive an oral history and the tactile experience of textiles.
How much: $425 and up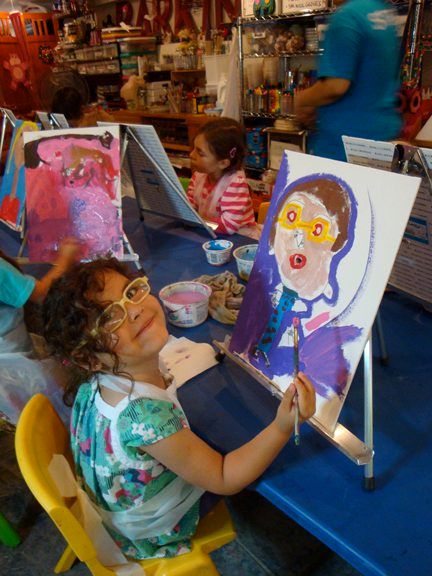 Barking Cat Studio
Where: 219 Greenwood Ave, Brooklyn NY 11218, 718-686-1132, info@barkingcatstudio.net
What: Painting and building at Barking Cat Studio are punctuated with daily adventures out of the studio in search of inspiration and movement in the afternoon.
How much: $500 and up
The Art Room
Where: 8710 Third Avenue, Brooklyn, NY 11209, 347-560-6572, theartroomnyc@gmail.com
What: Young artists explore works of the great artists and then create their own masterpieces through a variety of mediums: painting, sculpture, clay, drawing, and more.
How much: $475
Food Arts
Presentation is just as important as nutrition. At this summer camp, your young chef will learn both.
Food Art for Kids
Where: Assumption Church, 55 Cranberry St., Brooklyn, NY 11201
What: Young chefs take weekly trips to explore the local farmers' market and learn about the fresh, locally produced foods available there. Then, they take the fresh veggies back to camp to cook and enjoy a meal together.
How much: $500
Music
Music has the power to make us laugh, cry, or even fall in love. Even if your young camper won't be a radio star, music teaches counting, rhyme, and time.
The Music Box School
Where: 9402 Fort Hamilton Parkway, Brooklyn, NY, 718-333-5071,  info@musicboxschool.com
What: Musicians as young as 3 explore instruments and rhythm by singing and dancing the day away. Older musicians orchestrate a musical.
How much: $390 and up
Brooklyn Music Factory
Where: 295 Douglass St. Buzzer #4 Brooklyn, NY, 11217, 877-767-3560
What: Begin each day with a giant drum circle! After the morning hellos, campers break off into groups to explore music and prepare for Friday's performance. Each afternoon, campers take a break from rocking out to go rock climbing.
How much: $362 half day, $695 full day
Theater
People have been telling and acting out stories since the beginning of time. Theater is our modern day version of oral history.
Piper Theatre
Where: Piper Theatre Productions At the Old Stone House & Washington Park, 336 Third Street between 4th & 5th Avenues in Park Slope, 718-768-3195, info@pipertheatre.org
What: Piper Theatre offers a safe environment for actors to explore and hone their craft. Actors will perform a number of shows at the Old Stone House. Shows are free to the public.
How much: $650 for 8 days. More for the 4-week program. Financial aid is available. Opportunity to sponsor a child is also available.
Acting Out! Musical Theatre Boot Camp
Where: 7426 15th Avenue, Brooklyn, NY 11228, (718) 236-6494
What: Is your thespian serious about acting? Musical Theatre Boot Camp intensively prepares actors to perform and perform well.  Many graduates have gone on to Broadway.
How much: $1495 for 2 weeks
Brooklyn Acting Lab
Where: 1012 8th Ave, Brooklyn, NY 11215, 718-238-8383, Info@Brooklynactinglab.Org
What: Find your light acting! In addition to acting, thespians will explore the arts that inform acting: singing, writing, song writing, and improv.
How much: $425 and up
Happy camping!