Bensonhurst A Walker's Paradise, Says New Rating System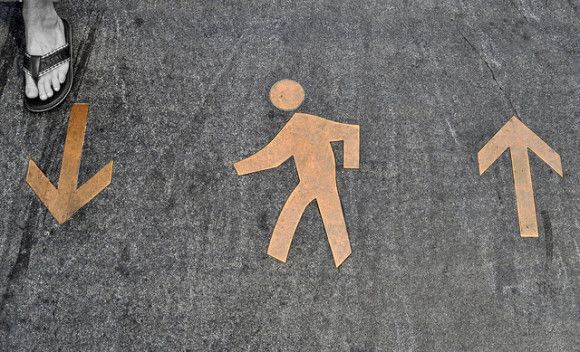 The best neighborhoods are marked by their easy access to shopping, food, parks and transit options, requiring nothing more from people other than their feet to reach them. According to an analysis by Walk Score, Bensonhurst garnered a high "walkable" rating, being deemed a "walker's paradise."
Bensonhurst scored a 92 out 100 on Walk Score's rating system. The rating system, which also measures both a bike score and a transit score, placed Bensonhurst as the 79th most walkable neighborhood in New York City. Now, if you think that rating all of the sudden seems low, keep in mind that nationally, New York City ranked first in the nation as the most walkable city, so competition from other neighborhoods was tight, with dozens being ranked in the 90s and above.
For those who are curious, the full list of all neighborhoods in the city is available by clicking here. Little Italy tied with Chinatown, NoHo the Flatiron District, SoHo and Greenwich Village as having perfect walkability scores, topping the overall list. In case you are curious, Riker's Island, was at the bottom of the list with a proud score of 0, ranking at 256. Which is pretty good for the rest of us, I suppose.
Other local spots include Dyker Heights, which came in 117th with a score of 87. Bath Beach scored an 86, good for 123rd place. Borough Park hit an impressive 94 rating, coming in at 57th overall, and New Utrecht scored a 90, finishing in 100th place on the list.
So what do you think? Is Bensonhurst scored too high, too low? Does this list seem totally bunk to you? In my opinion, I find it kind of absurd that Chinatown is ranked so highly. While it is true that there are a million transportation options and there are plenty of things to see and buy, the crowded crush of the city blocks makes it inconceivable to me that the place scored a perfect rating. You would think that the unpleasant experience of navigating packed sidewalks would have some negative effect on the rating system. Then again, people are walking in droves over there and maybe that is the point.