Benny's Gourmet Pizza Is Closed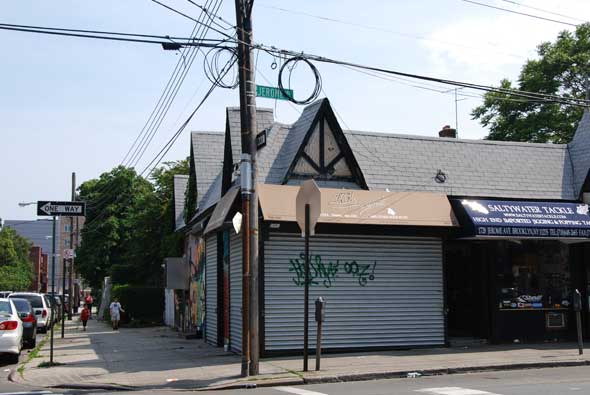 A reader told me about two weeks ago that Benny's Gourmet Pizza, at 1730 Jerome Avenue, had closed down. We got over there yesterday to check it out, and that does appear to be the case. After nearly three years in operation, the establishment seems to be shuttered.
We called the business' number this morning and there was no answer. We've been hearing that kosher establishments are becoming more and more in-demand in Sheepshead Bay, and establishments like Cupcake Kings have gone out of their way to get the proper certification to cater to the demographic. So what happened at Benny's, the only kosher pizzeria in "downtown" Sheepshead Bay?