Be Proud's Yad B'Yad Event Brings Food To Those In Need For Rosh Hashanah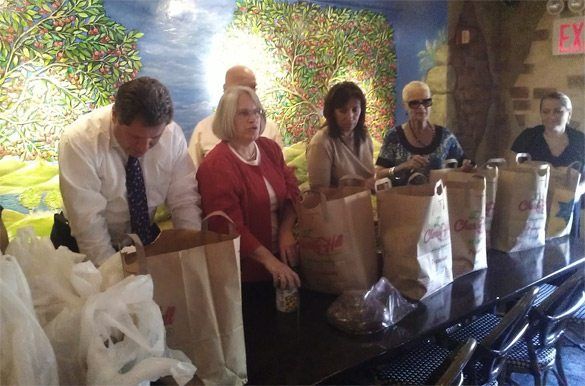 Be Proud Foundation and Cherry Hill Market (1901 Emmons Avenue) organized a food distribution event called Yad B'Yad (which means "hand in hand"), ahead of the Jewish New Year, Rosh Hashanah.
The event caterered to the needs of the most desperate Jewish people of Brooklyn last Wednesday, including Holocaust survivors, single parents, World War II veterans, and the elderly. The event was held to gather food packages for the Rosh Hashanah holiday, mirroring a similar event Be Proud organized last April, when 5oo food packages were provided for needy families for Passover.
The gathering drew in a slew of local political and business leaders including Assemblyman Alec Brook-Krasny, Assemblywoman Helen E. Weinstein, and chairwoman of Community Board 15, Theresa Scavo.