Bath Beach Man Says He Was Fired From Job Due To Obesity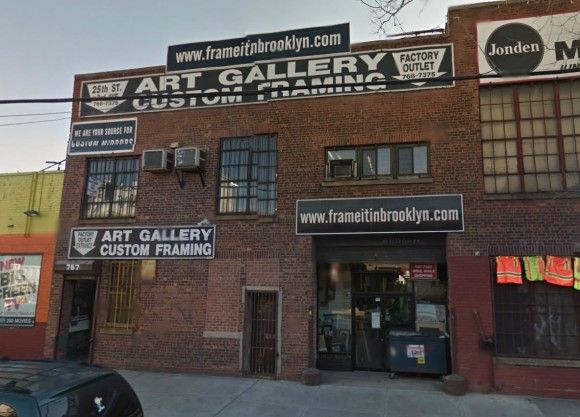 Bath Beach resident Seth Bogdanove is suing his former employer claiming that he was fired because of his obesity. The New York Post is reporting that Bogdanove is seeking back pay with benefits.
Bogdanove, 52, had been working at Frame It Brooklyn (767 3rd Avenue), located in Sunset Park, since 1994. Bogdanove, who suffers from an intestinal disorder, Crohn's disease, left the framing store in 2008 for reasons not fully known. The owner of Frame It Brooklyn, Jerry Greenberg, offered Bogdanove a part-time position in December of 2012, but when Bogdanove showed up for work he was allegedly dismissed on the spot due to his obesity.
The Post details the comments allegedly made by Greenberg in the lawsuit:
"Oh, my God! What happened to you? You got so fat!" the suit says Greenberg told Bogadanove after he returned from a leave.
"There is no way you can work here at your size," the boss said, according to court papers filed in Brooklyn Supreme Court on Wednesday.
The sudden dismissal caused Bogdanove a great deal of anger.
"I'm incredibly angry, incredibly hurt, incredibly upset. I worked for this guy for 15 years, and this is how he treats me," Bogdanove told the Post.
Greenberg defended himself to the Post, calling Bogdanove's claims "ridiculous."
"He was sweating, and he couldn't make it up stairs. But that would never come out of my mouth in my wildest dreams," Greenberg told the Post.
Bogdanove contacted Gothamist to correct some inaccuracies over the Post's story:
The reporter from The Post sat down with me for half an hour yesterday, I told him the story three times and HE still got it wrong. These are the facts:1. I did not claim that I was fired for being obese. I was offered a part-times sales job via email and accepted it. Upon reporting for work, the owner of the company, a man for whom I had worked for 15 years took one look at me and said "Oh my G-d, what happened to you? You got so fat! Oh my G-d, I can't use you like this, you won't fit in the aisles!"
2. I did not tell The Post that I left my job because of health reasons. I told him I left for reasons I did not wish to discuss or have published. I did not leave my job over health issues.
3. The day I was supposed to and did report for work was January 5, 2013. I did not have trouble making it up the stairs and I certainly wasn't sweating. In fact, I not only made it up the 25 stairs from the street to his sales floor, I also made it up the stairs from the R train on 25th Street to the street.
The extended points made by Bogdanove basically still boil down to a situation where it is his word against Greenberg's.