Batata Celebrates Its Grand Opening At 3021 Fort Hamilton Parkway
Sitting in front of the kitchen where Chef Melissa Pony had been whipping up everything from sweet potato falafel to chicken shawarma and waffles and schnitzel, neighbors Shenhav Mor Yehzkel and Deborah Bagg looked around their Middle Eastern restaurant, Batata, and, for what was probably the first time all day, had a moment to breathe during Monday's grand opening.
"Everything has happened really quickly; it's amazing," Deborah said in reference to the whirlwind of events that took her and Shenhav from talking, just six months ago, about opening up a restaurant serving the kinds of food that fill their own home on Cortelyou Road to yesterday's opening that brought neighbor after neighbor into the restaurant where Shenhav and Deborah, who are married, said they'd like to eat every day.
"We said, 'Let's have a restaurant where we can eat all the time.' We make all this food at home – but not as well as our chef," laughed Deborah, who grew up in South Africa and has been living in the neighborhood for close to a decade.
"I could eat here every day and not get tired of it," added Shenhav, who decided to open Batata (which means sweet potato in Hebrew) upon realizing that what she originally came to the U.S. for, to become an accountant, wasn't her true passion.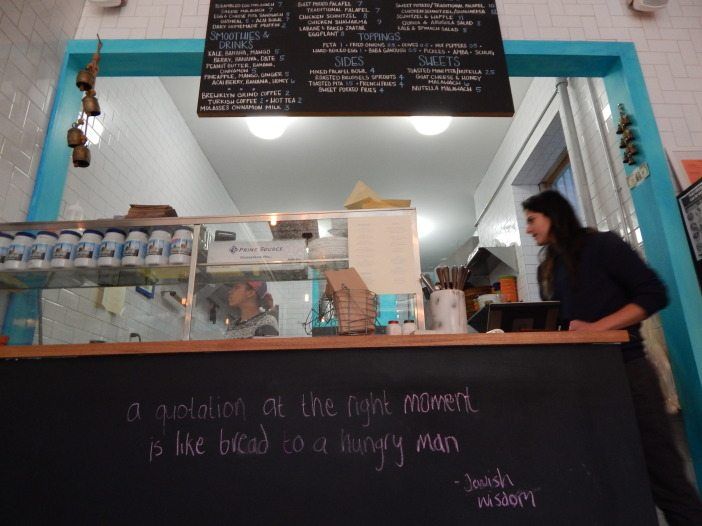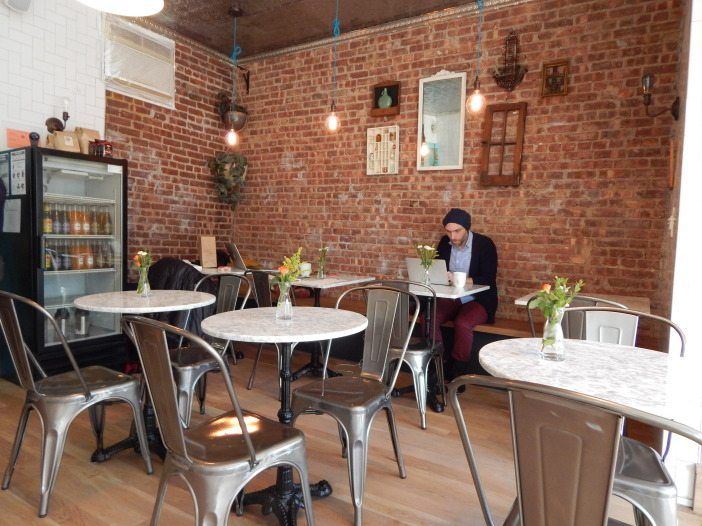 After leaving Jerusalem, where she grew up, at the age of 22, Shenhav excelled in the accounting field and soon began working as the bookkeeper and administrator for Mimi's Hummus, Market, The Castello Plan, and Lea. But, after passing her CPA exam, Shenhav said she realized she wanted nothing more than to follow in her family's footsteps (her father had a falafel restaurant in Israel and her step-father owns a tahini factory in Jerusalem) and open a Middle Eastern restaurant.
When Remy's closed in the space where Batata is now, Shenhav and Deborah contacted the owner, knowing they 'd love to open their restaurant in the place that's nestled among such other restaurants as Thai Tony's and Fina Brick Oven Pizza, as well as the Steeplechase coffee house and Brancaccio's. The process moved quickly after securing their space, and Deborah, who teaches at Yogamaya in Manhattan, was able to land help from a number of her students during the opening process – including from the woman who became their chef, Melissa.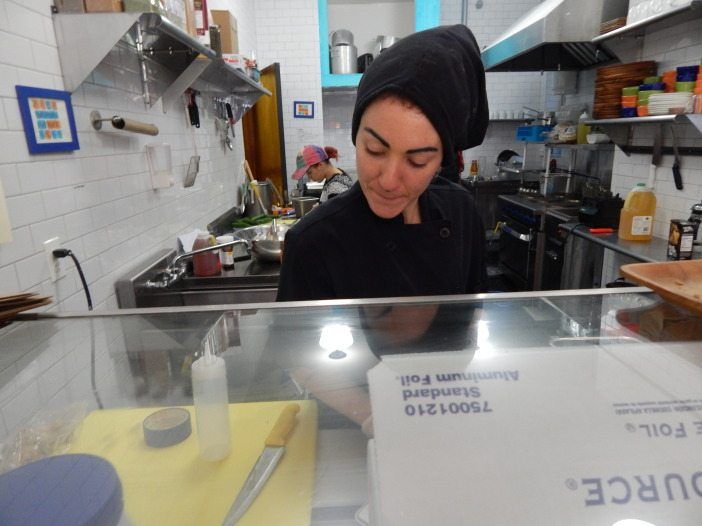 The restaurant revolves around the theme of the sweet potato, including their logo and several of their dishes, including a sweet potato falafel sandwich ($7); a sweet potato plate ($10) that includes tahini, matbucha, Israeli salad, baba ganoush, pickled red cabbage, and schug; and sweet potato fries ($4).
Photo via Batata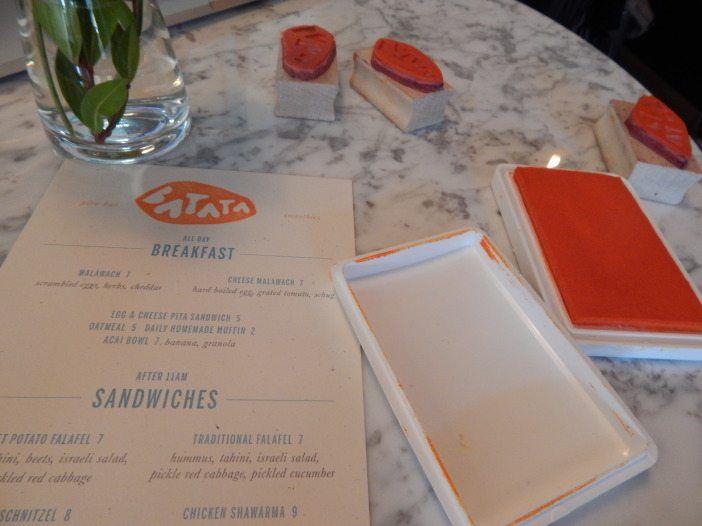 I tried the sweet potato falafel sandwich – and it was delicious. Fresh-tasting and huge, the sandwich includes falafel, of course, as well as hummus, tahini, beets, Israeli salad, feta, and pickled red cabbage. The sandwich was more than enough for lunch for me, and I left Batata happily stuffed.
Shenhav and Deborah told us one of their biggest goals was to offer a menu with locally sourced ingredients and traditional Israeli food that was also affordable – the most expensive item is $12 (the chicken schnitzel/shawarma plate).
There are a wide variety of items, with plenty of options for snacks to full-on meals for breakfast, lunch and dinner (they're open from 8am-9pm), including scrambled egg malawach (malawach being a fried bread that I have yet to try for fear of becoming immediately hooked) for $7, oatmeal for $5, various smoothies for $5, a quinoa and arugula salad for $8, a mixed falafel bowl for $4, and nutella and pita for $2.50, among many other options, which you can see here: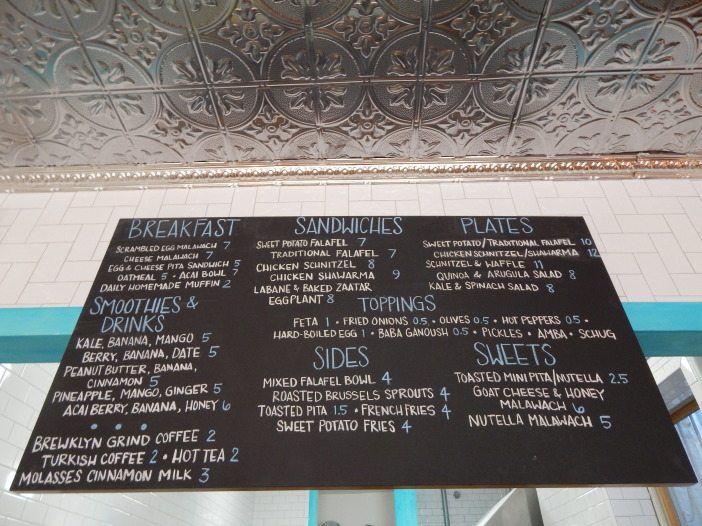 Photo via Batata
Photo via Batata
Many congratulations to Shenhav, Deborah and the entire crew at Batata!
Batata is located at 3021 Fort Hamilton Parkway (between East 2nd and East 3rd Streets) and is open every day from 8am-9pm. They offer delivery for orders of at least $10, and delivery hours are from 12-9pm. You can reach Batata by calling 347-599-1260 or visiting their website and Facebook page.