Bar Bite Of The Week: El Super At Flatbush Food Court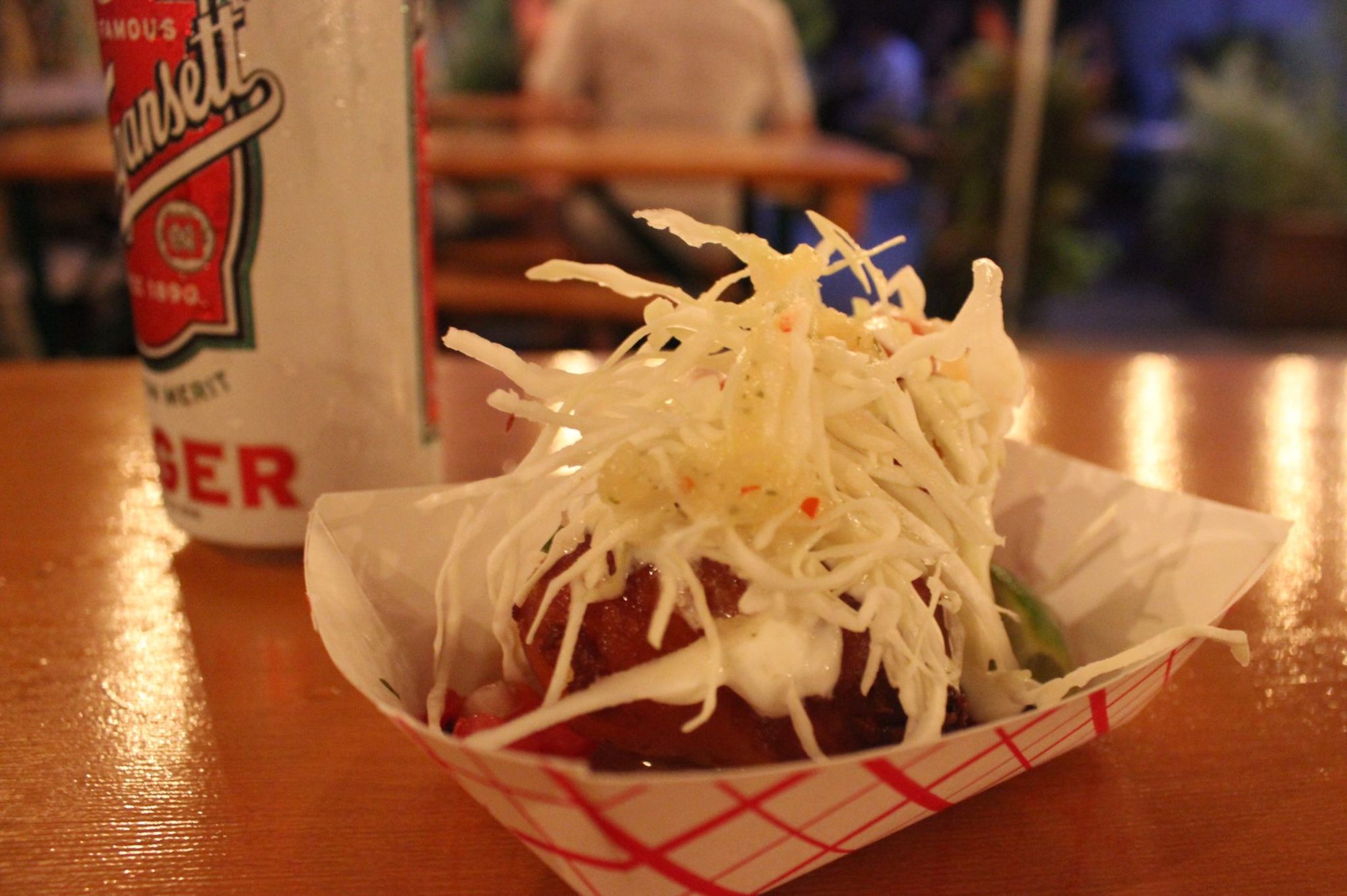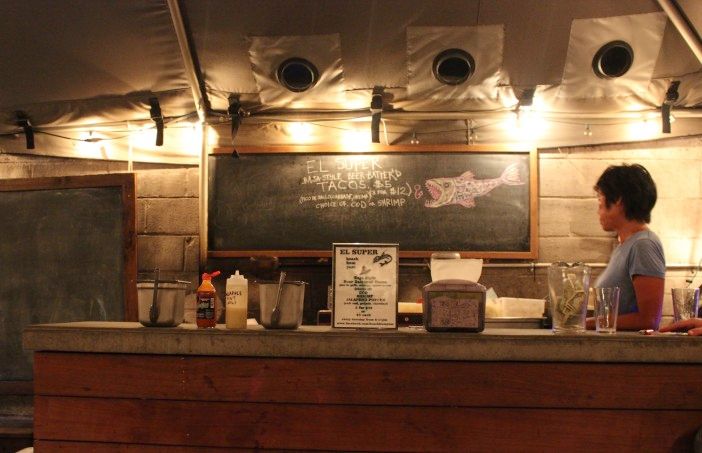 We have a lot of great bars in the area and inevitably a few drinks lead us to wanting a snack. We particularly love the Flatbush Food Court at Sycamore where a different vendor serves food in the backyard every night.
On Tuesday nights, El Super serves tasty beer battered fish tacos, cod or shrimp, $5 for one or 3 for $12.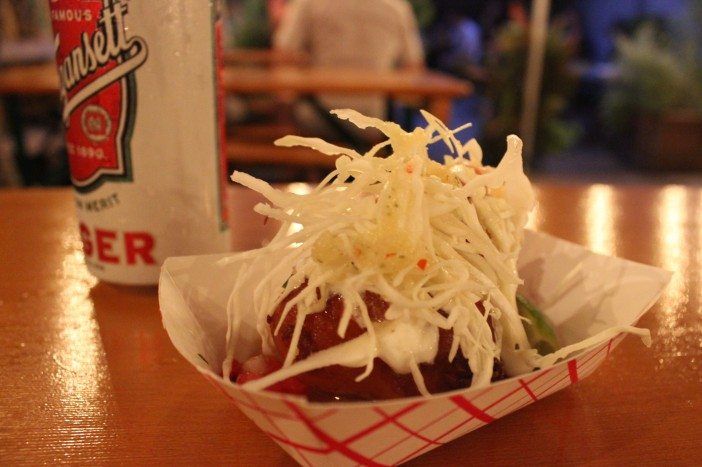 The giant piece of beer battered cod barely fits in the tortilla and is topped with cabbage and pico de gallo. You can also add several different sauces, as well as lime and jalepenos. We like the pineapple mint sauce.
We think it's a great snack during or after your weeknight happy hour. What are some of your favorite places to grab a bite after a couple of drinks?
El Super serves tacos on Tuesday nights at the Flatbush Food Court at Sycamore from 6-11pm.