Banner Ave's Stalled Development Site Bought By New Owners, Will Become Rental Units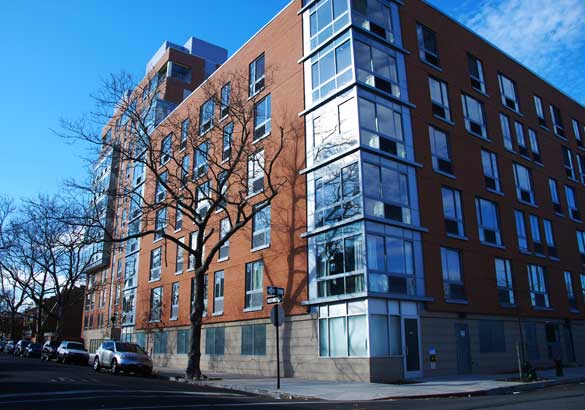 Two towering condominium buildings together boasting 102 units just south of the East 12th Street Belt Parkway bridge have sat incomplete for years. Now, new owners have taken control and promise to complete construction soon.
Sochi on Banner at 2750 East 12th Street and 1125 Banner Avenue were purchased earlier this month for more than $17.5 million, clearing the way for progress at the previously stalled site. The new owners, Irongate Realty Partners – a subsidiary of Manhattan-based GFI Capital Resources Group – vows to complete construction soon, and open it up as a rental building.
"We are presently completing construction on the property," Michael Weiser, president of acquisitions, told Multi-Housing News. "One building is 95 percent complete and the other is 70 percent." Weiser added that construction will be finished in the next six to nine months.
Weiser said the building will turn rental, claiming it will be the only exclusive rental building in Sheepshead Bay.
Sochi on Banner was a project of The J Companies, which still lists the projects on its construction page and notes that it's a $22 million contract. According a website specifically for Sochi, it was planned as a luxury condominium building with units "starting in the low $300s."
Construction began in 2006, according to Department of Buildings records, but neighbors say it sat stalled and incomplete for at least two years.