BAM President Katy Clark Talks Expansion And Fort Greene Cultural Growth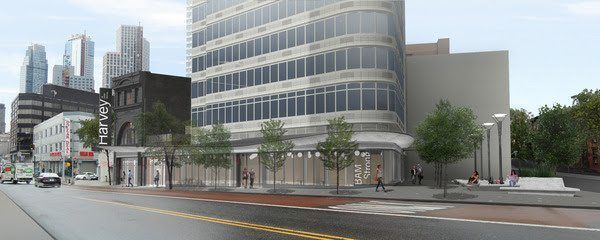 Recently arrived Brooklyn Academy of Music (BAM) President Katy Clark spoke with Crain's for their February issue, discussing the progress on BAM's campus expansion, fundraising efforts, Fort Greene population growth, and upcoming performances that fans can look forward to.
There were a few revelations that might be exciting and/or interesting for local residents: for example, did you know that BAM audiences are now 50 percent Brooklyn residents? "That's up from 41 percent in 2010 and 34 percent in 2004," Clark said.
The $25 million fundraising campaign for the campus expansion for BAM Strong has apparently over $17 million raised thus far.
But there's also a new expansion, BAM Karen — named after the previous president, Karen Brooks Hopkins — with a price tag of $20 million, half of which has already been funded. "My biggest job is to raise the $18 million left on those," said Clark.
BAM Strong will connect BAM facilities at 651 and 653 Fulton Street and 230 Ashland Place, and include all new seats at the Harvey, which we've just done, and a new structure to give people accessibility to BAM when shows aren't happening. It will have a café and a space for visual art, like a lounge."
BAM Karen will be housed "in an apartment building going up that will have more movie theaters and a permanent home for BAM's archives."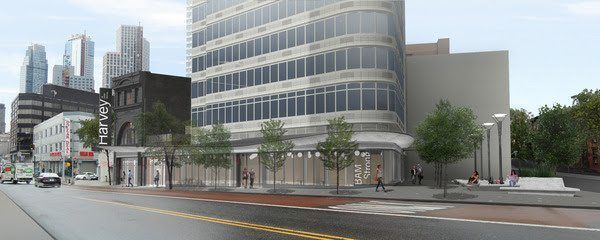 Clark also added a few more stats, touting the Brooklyn Cultural District as including 60 cultural organizations, which have "attracted $300 million in economy activity and 4.5 million visitors in 2013."
Finally, if you haven't yet heard, the Royal Shakespeare Company (RSC) will be taking up a six-week residency at BAM this March/April — major news that will bring the likes of David Tennant and Rupert Everett to our own backyard.
And on a local level, the BAMkids Film Festival in February "is becoming a big local-community oriented event. How we evolve together with the neighborhood is very important," she said.