Dish D'lish Evolves Into Jonathan's Bakery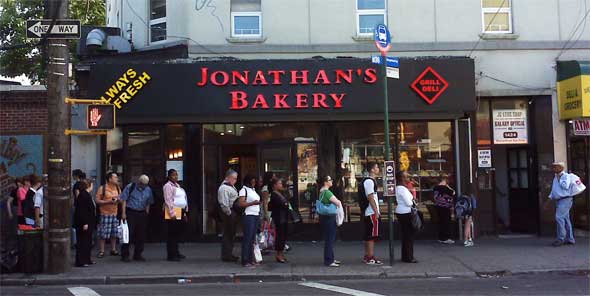 Commuters heading to work  from the Sheepshead Bay Road train station yesterday morning probably walked right past Dish D'lish, the bagel store that replaced Bagel Stop back in January. When they went home at the end of the day, the store was sporting a new name: Jonathan's Bakery.
The owner told Sheepshead Bites that he is recalibrating the business to focus more on the baked goods they've been serving up alongside their bagels and deli sandwiches. He didn't want to reveal too much just yet, but he said some more changes are still to come. And if you're wondering where the name came from, Jonathan is his son.
Here's the storefront, photographed around noon: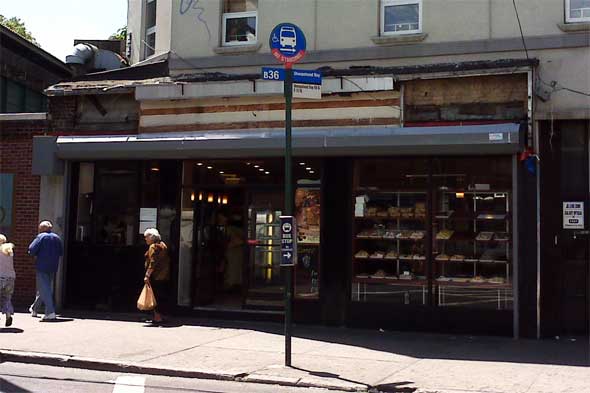 And here it is back when they first got their sign in February: