Bagels R Us Replaces Jonathan's Bakery Next To The Train Station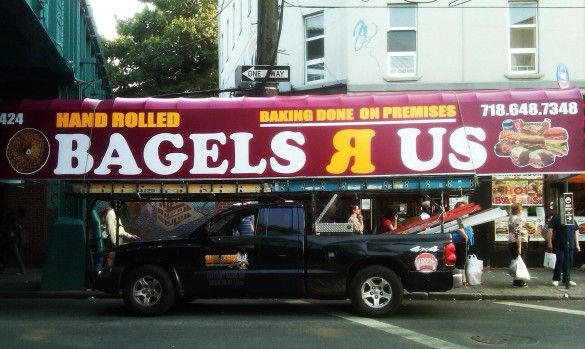 There's a new bagel place in the 'hood.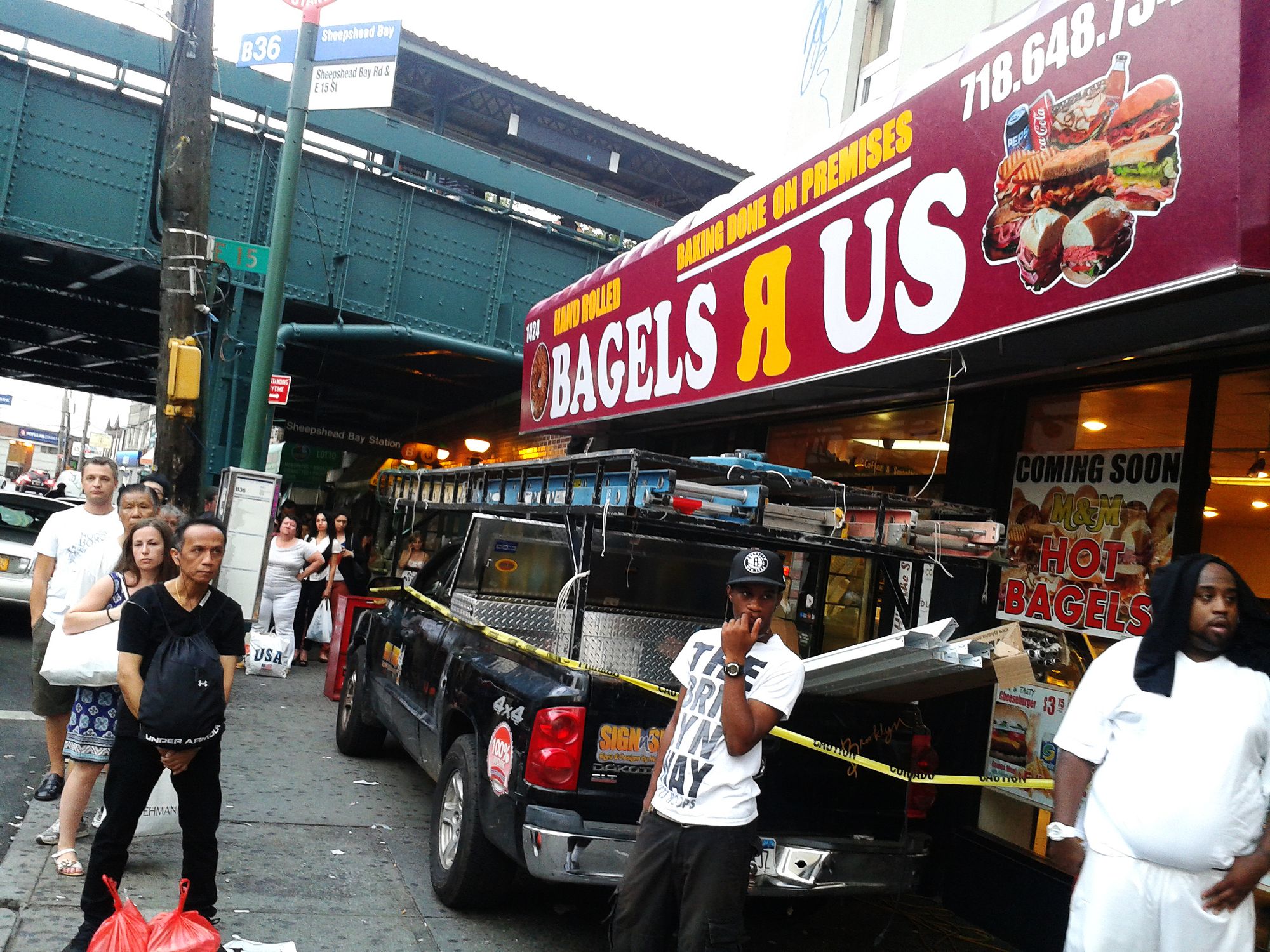 A couple of tipsters – okay, I was one of them – alerted us to the brand new sign installation of Bagels R Us, including an anonymous tipster who sent in the above photo. The new bagel establishment replaces the slightly more than two-years-old Jonathan's Bakery at 1424 Sheepshead Bay Road.
Jonathan's Bakery – the evolution of the previously named  Dish D'lish, the bagel store that replaced Bagel Stop back in January 2010, and named after the owner's son Jonathan – was the third establishment in that location offering the esteemed and enviable New York bagel, and is right around the corner from the competing Bagel Boy at 1602 Avenue Z.
If you've already stopped in to sample the doughy fare of Bagels R Us, let us know what you think in the comments.
In the meantime, we wish them the best of luck.