Verizon Minivan Crashes into B6 in Bensonhurst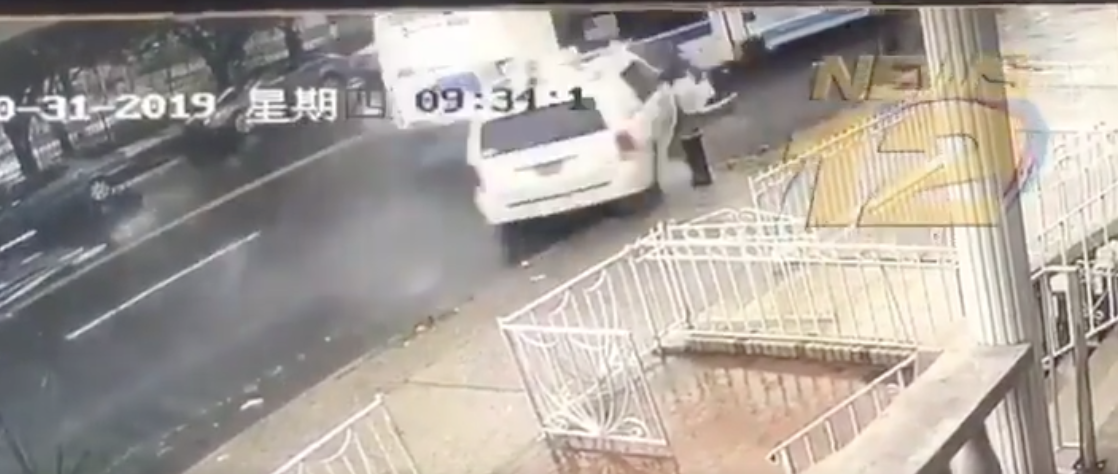 BENSONHURST — A Verizon minivan crashed into the back of an MTA bus yesterday morning and both drivers were taken to the hospital for injuries.
At around 9:30 a.m. on Halloween, a B6 bus was at a red light on 74th Street and Bay Parkway. All of a sudden, a Verizon minivan slammed into the back of the bus, causing the bus to move forward with the impact. There were no passengers on the bus at the time.
The driver of the bus and the driver of the minivan were both taken to the hospital. News 12 reported that the driver of the minivan had to be cut out of the vehicle from his seat by firefighters.
The incident is currently under investigation. The NYPD told Bklyner that there appears to be no criminal involvement.