AYSO Soccer Camp to the Rescue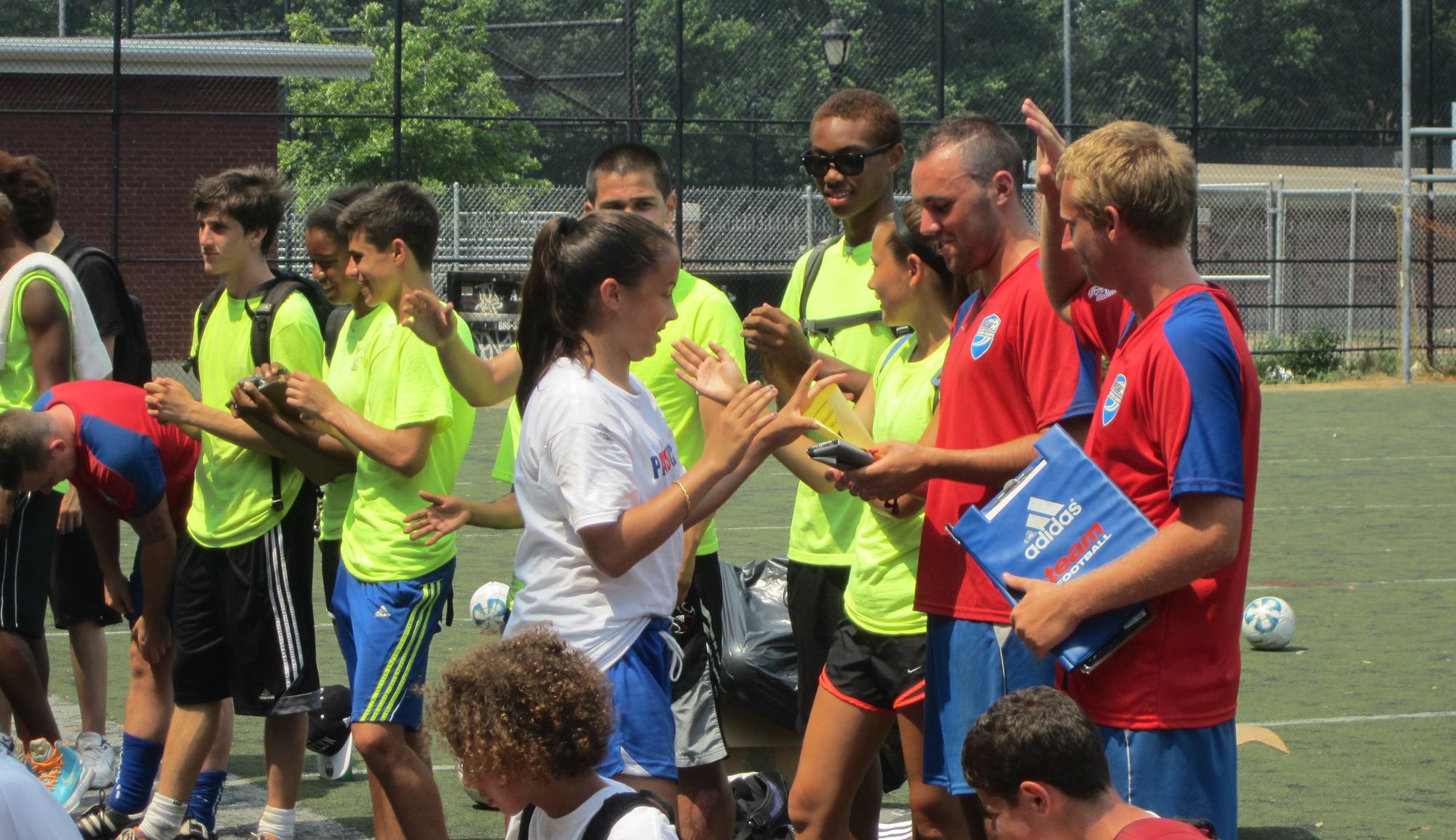 Last minute change of plans? Need summer coverage for your K-8 children? Looking for a camp where your kids can be outside, have fun, and play soccer, while also being affordable? Welcome to BrooklynAYSO Community Soccer Camp.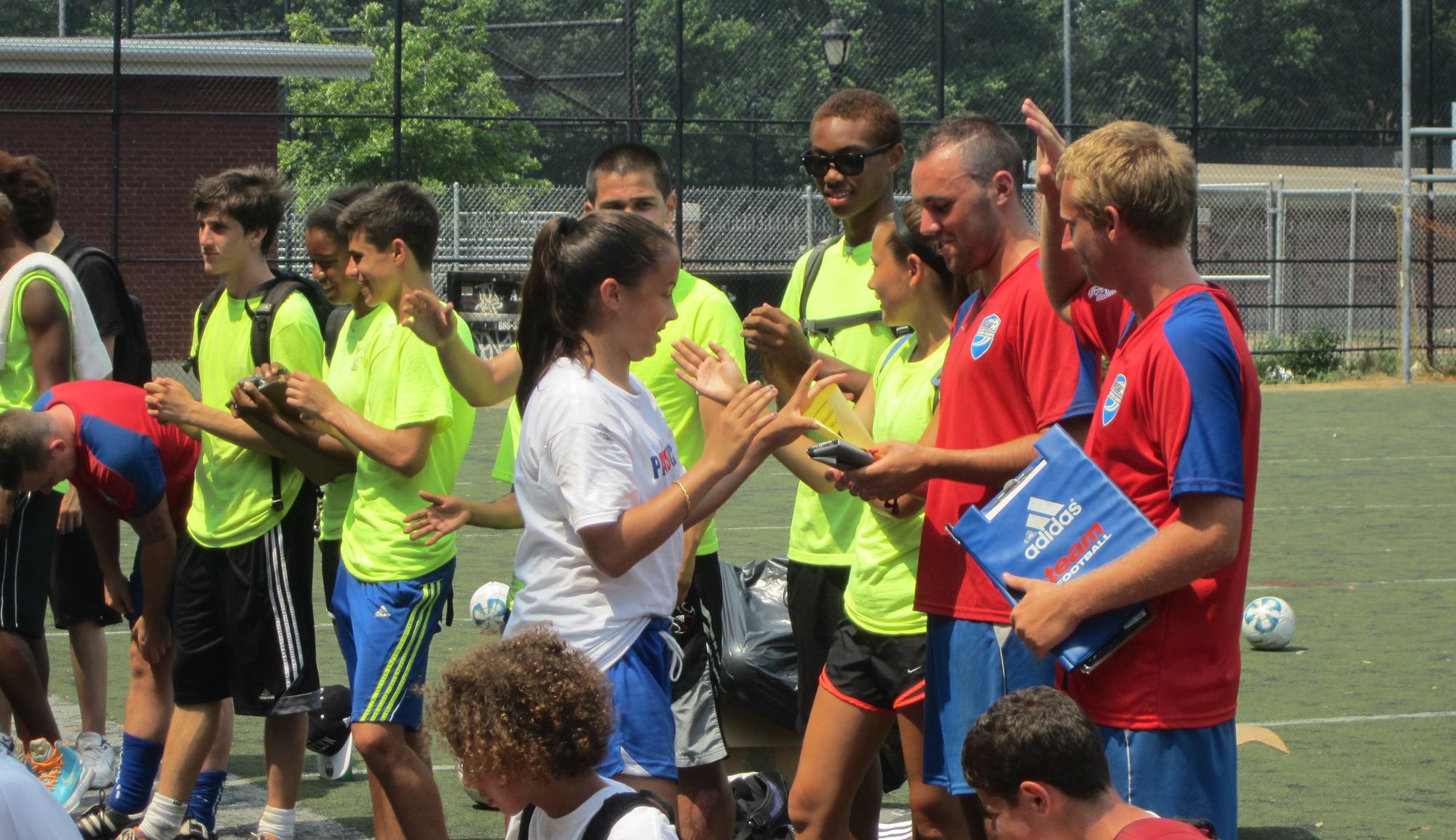 BrooklynAYSO (www.brooklynayso.org) has been running soccer programs to Brooklyn families since 1985, and its Community Soccer Camps summer camps since 1996.  Our camps are available for players in grades K-8 as well as pre-season soccer camps for 9th graders trying out for their HS varsity teams.
BrooklynAYSO Soccer Camps are held at The Parade Ground, near Prospect Park (map  https://on.nyc.gov/2FlIOka). For transportation options use Caton Ave & Argyle Rd 11218 as a reference point. The closest trains are the F/G to Fort Hamilton Parkway and the B/Q to Church Ave.
This summer we offer 9 weeks of soccer fun from July 1 – August 30.
Camp runs from 8:30 am- 3 pm. We offer free early drop-off (8 am) and after-camp pick up (6 pm) for an additional fee.
The Juniors (K-2nd grade) and the General (3rd -8th grade) camp develop individual and small group games in the morning and have round-robin and other competitions in the afternoon.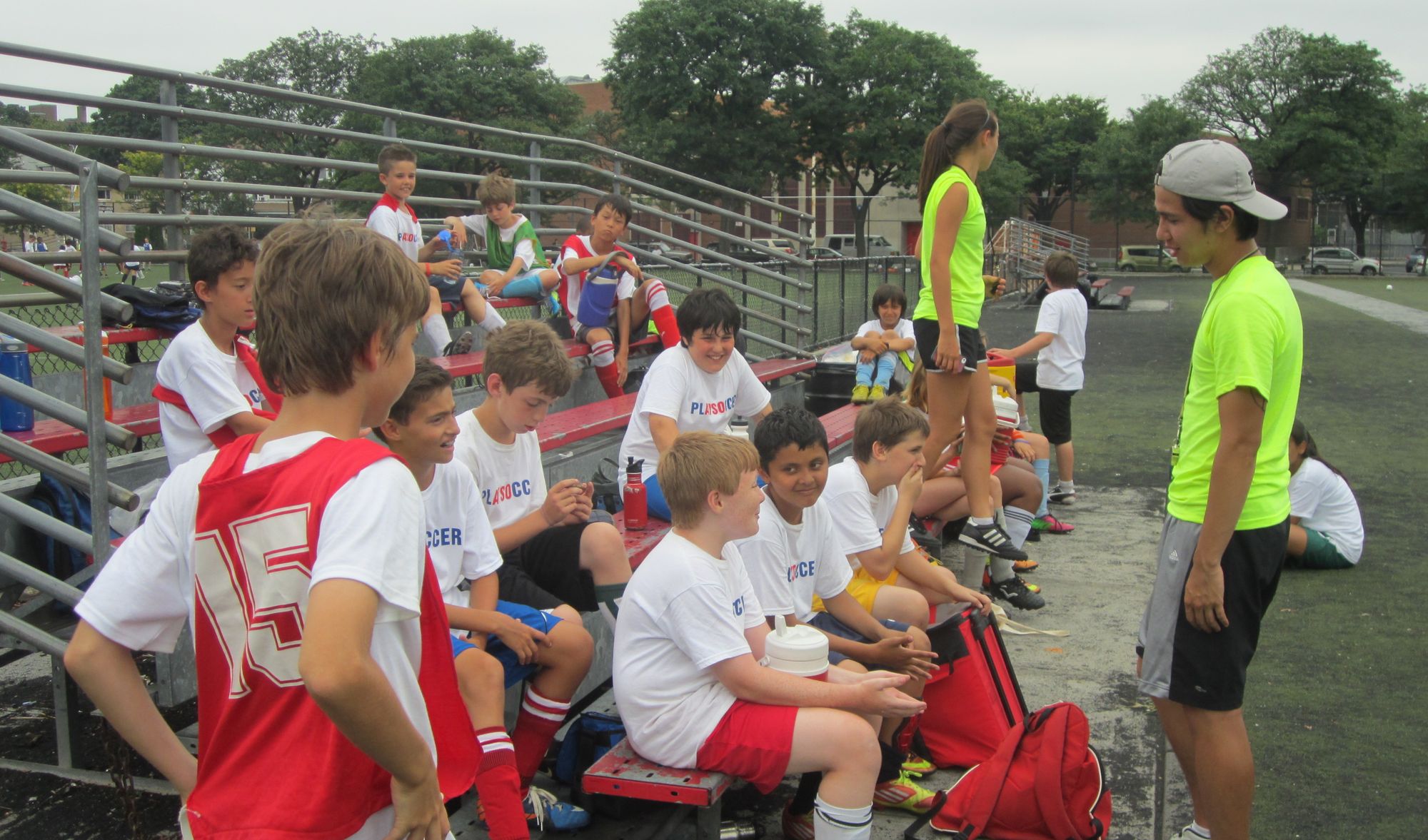 Families can register online at https://www.brooklynayso.org/camps.php
Registration instructions:  https://www.brooklynayso.org/camp-registration-2019.php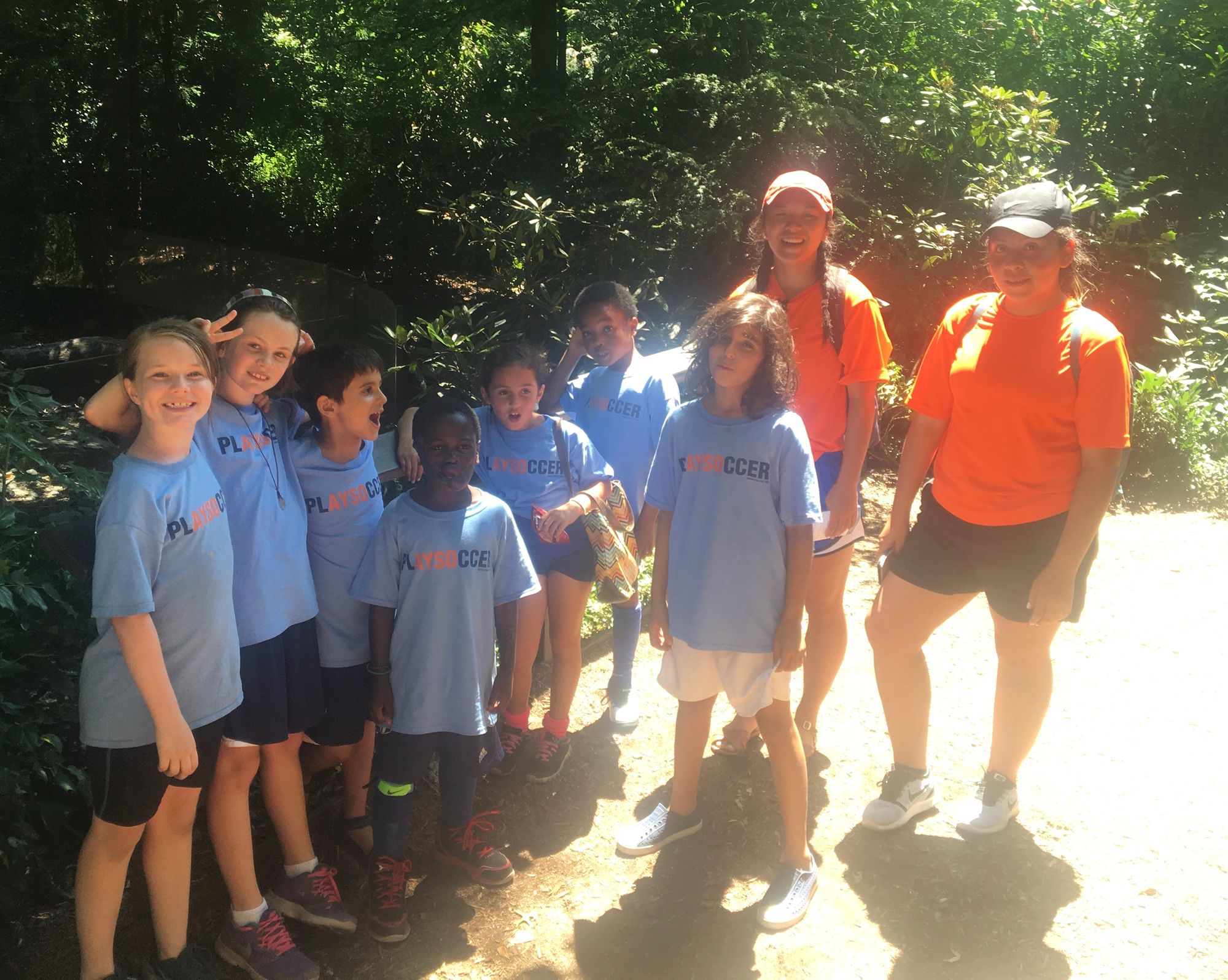 BrooklynAYSO offers Fall, Winter, and Spring coed & girls intramural leagues; 8- 10-week weeknight and weekend Supplemental Clinics; pop-up camps during NYC public school breaks and The Academy – a 9-month coed and girls player development program that includes [training, and competitions as the year progresses]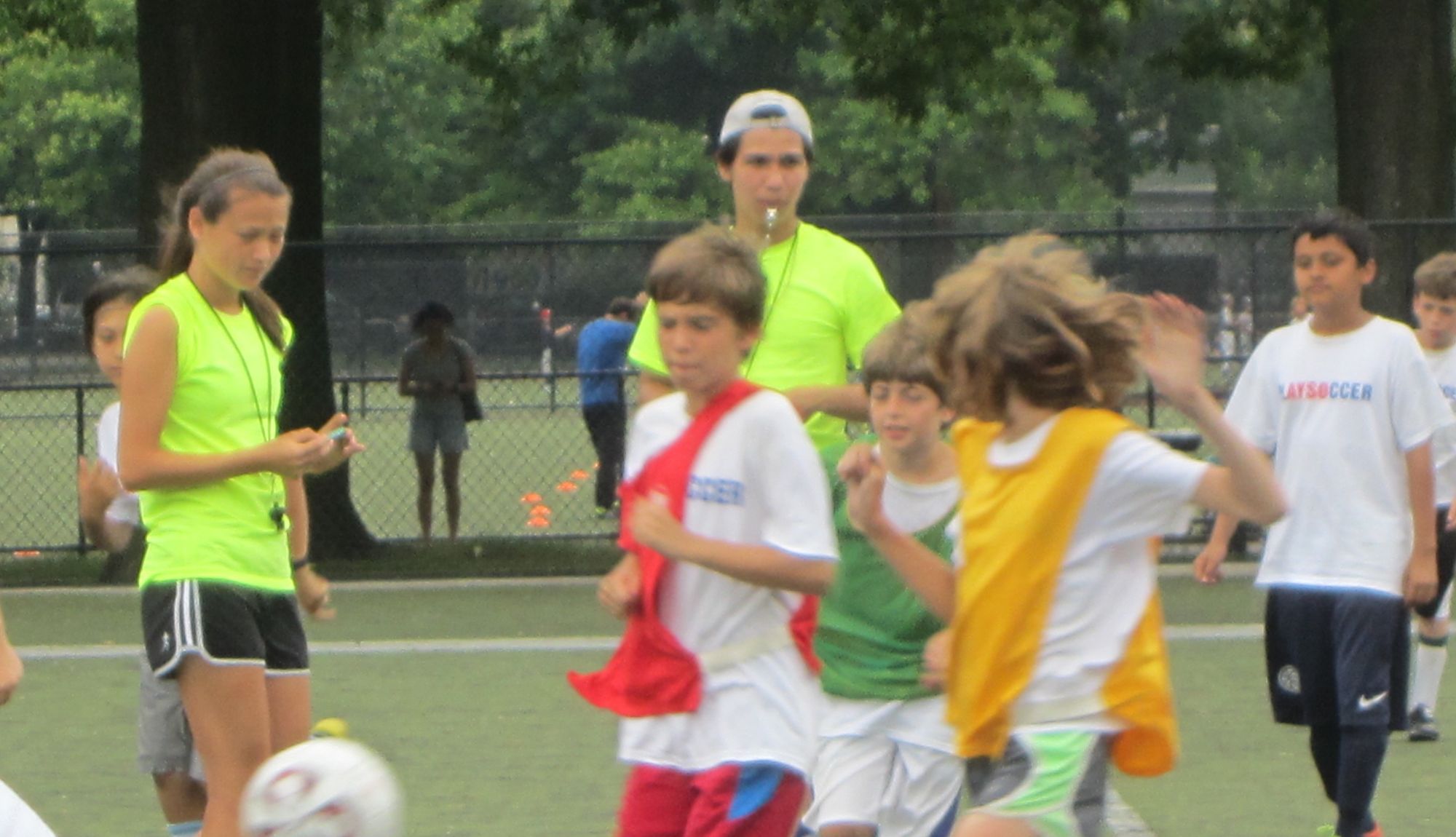 You can register for the Fall league here: https://www.brooklynayso.org/registration-FAQ.php
Any questions, feel free to contact:
Larry Swertloff, AYSO Area Director 3-A
917 847 8719
lswertloff@brooklynayso.net
This post was sponsored by BrooklynAYSO. If you would like to reach our readers, please contact us.