Avenue U's TD Bank Going Up Quickly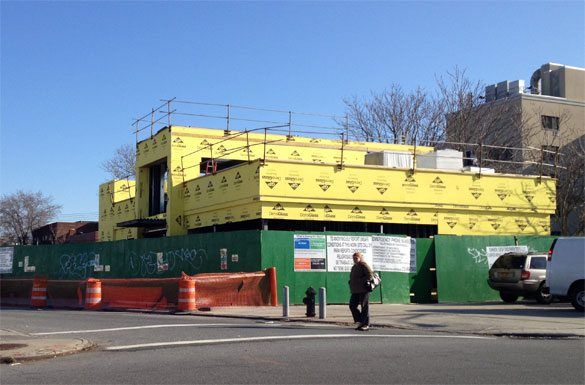 The TD Bank being built at 2940 Avenue U appears to be coming along quickly, having cleared the lot, constructed the frame and established walls in just over three months.
The site was occupied by Kentucky Fried Chicken until it closed in April, and was subsequently bought and demolished in August. This TD Bank will be a one-story building (with high ceilings in portions, obviously) taking up just under 3,000 square feet of the property, and will have a 13-car parking lot.