Avenue U Station's Brand New Doors Already Broken!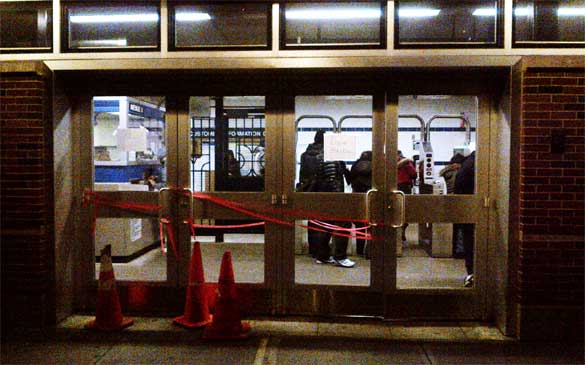 Just a little over a year after the completion of the Avenue U train station rehabilitation, three out of the four brand new doors are already broken.
Tipster Richie took the above photo and let us know this morning that the third door broke this week, following the malfunction of two other doors.
The MTA is sssooooo slow. These doors to the Q train on Ave U station has been broken for quite some time now. At first one door broke, then another door broke. NOW three doors are broken. WTF. This has got to be a fire hazard.
The third door was definitely broken beginning of this week. The first two doors have been broken for at least a few weeks maybe a month.
Regardless, those damn doors are NEW!!! Such shitty products. They should have the wherewithall to install items that are meant for everyday abuse. So ridiculous.