Attention Garbage-Picking Audiophiles!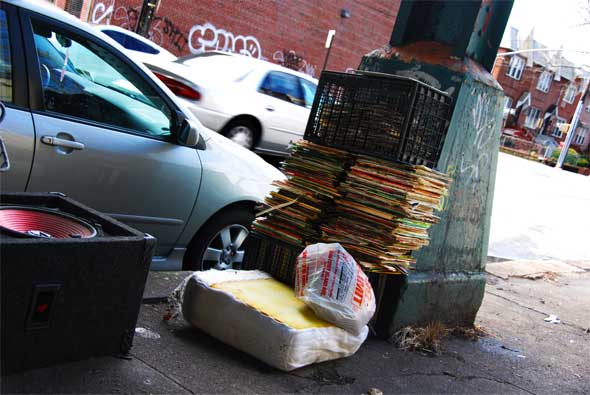 For those who love music and don't mind publicly picking through some crud, someone has dumped more than 100 records under the subway tracks at Avenue Y between East 15th Street and East 16th Street. We didn't stop to see if there was anything good in the mix, but all of these sleeves appeared to have their records inside.
We hope someone gets over there and gives them a new home, because this block is a constant dumping ground for those looking to abandon goods and weeks can go buy before the garbage is ever removed. And if you do make some good finds in these stacks, let us know in the comments!