Assemblywoman Nicole Malliotakis To Host Roundtable Discussing Her Outlook On MTA Service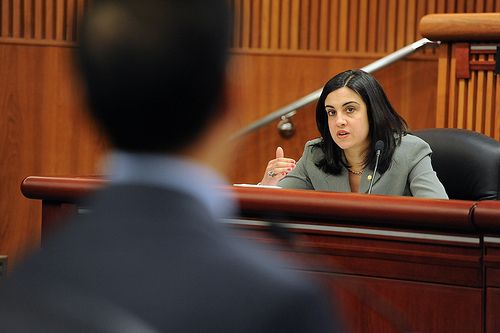 The following is a press release from the offices of Assemblywoman Nicole Malliotakis:
Assemblywoman Nicole Malliotakis (R,C-Bay Ridge) is inviting members of the local media to engage in a conversation regarding MTA issues and how the agency will affect Bay Ridge residents and businesses moving forward.
She will be joined by her colleague, Senator Marty Golden (R,C,I-South Brooklyn), and MTA Board member Allen Cappelli, in a discussion regarding the next steps to continue to bring fiscal responsibility to the agency, resulting in better transit service.
The communities in South Brooklyn were hit extremely hard by the MTA's last round of service cuts and Malliotakis and Golden have made service restorations their priority.
After last week's announcement of restoring weekend service on the X27 and expanding service on the S93, the legislators have pledged to strongly advocate for improved local bus and subway service.
Media persons are welcome and encouraged to attend.
WHO:           Assemblywoman Nicole Malliotakis, Senator Marty Golden and MTA Board Member Allen Cappelli
WHAT:         Roundtable discussion regarding future MTA issues and how they will affect Bay Ridge residents and businesses.
WHEN:         Friday, July 27, 2012 at 2:30 p.m.
WHERE:       District Office of Senator Golden and Assemblywoman Malliotakis at 7408 5th Avenue, Bay Ridge