As South Slope Fire Rages, Cat Hangs By A Claw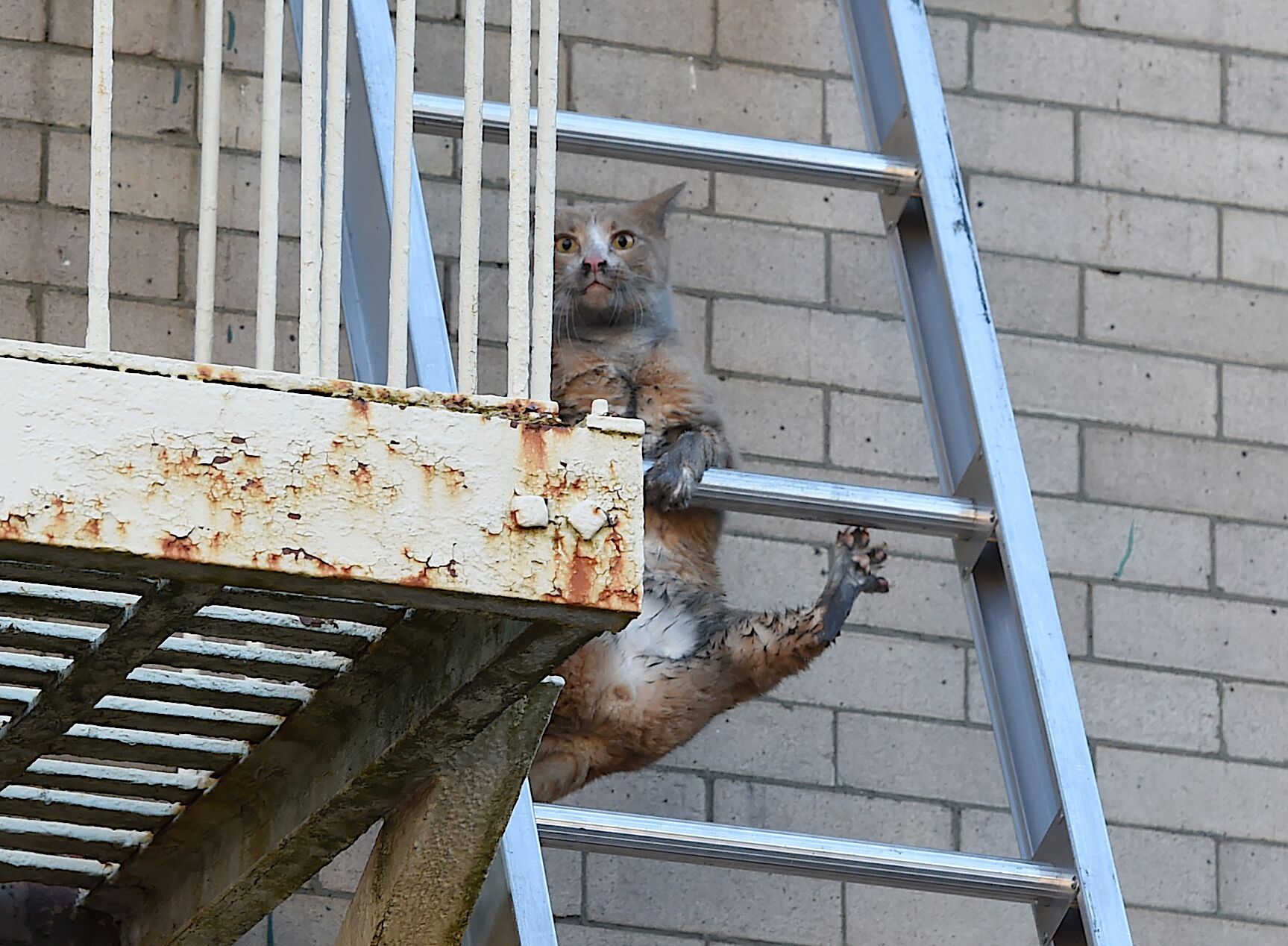 SOUTH SLOPE – An apartment fire in South Slope damaged a building and ended with one of two cats hanging by a claw from a second floor window in a desperate attempt to escape the smoke and flames, officials said.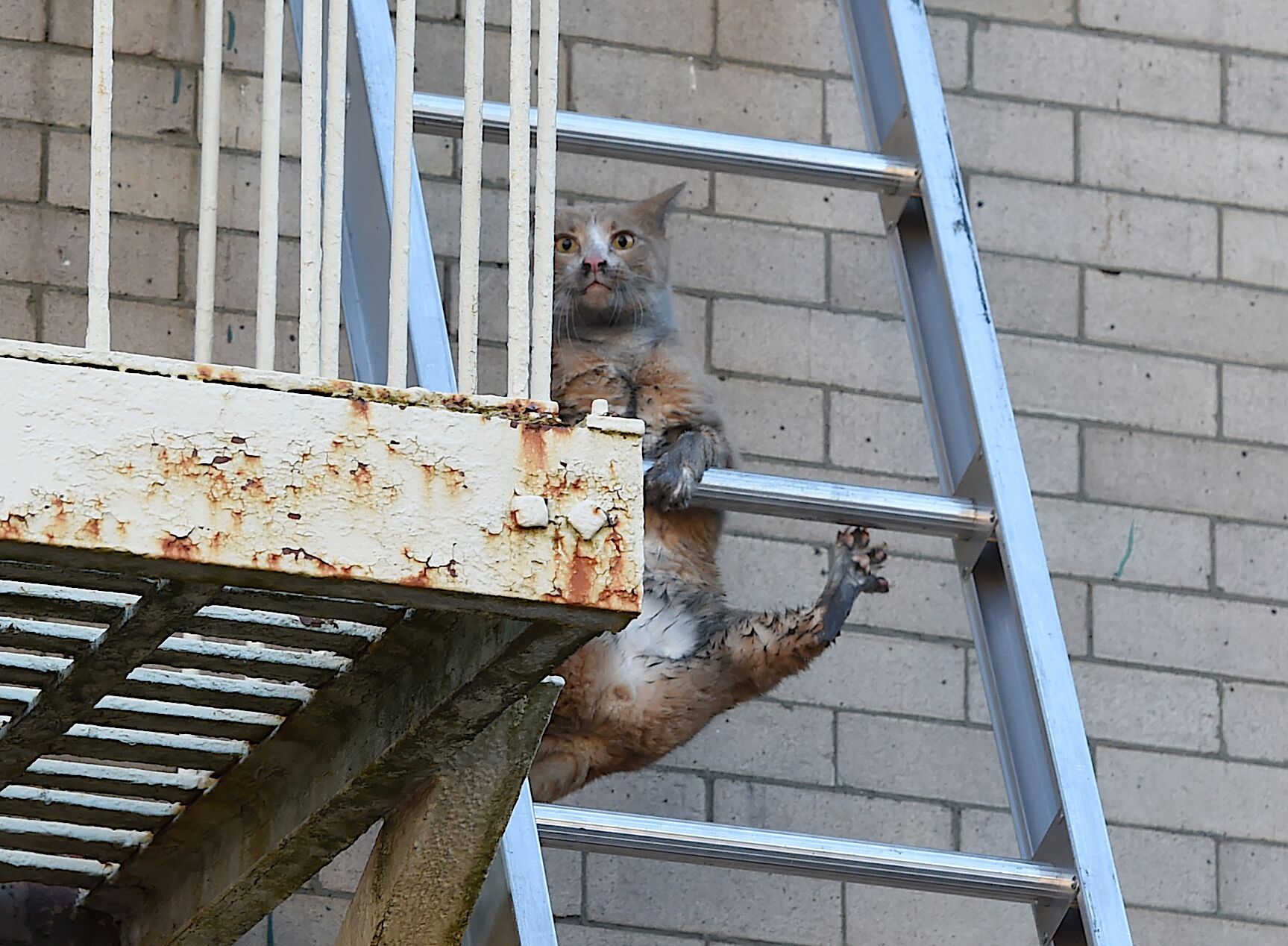 No injuries were reported in the second floor apartment of the four-story building at 470 Prospect Avenue off Prospect Park West.
Firefighters found heavy smoke and fire in one of the rooms of the second floor apartment. Windows were smashed and hoses dragged to the apartment. When firefighters broke through the door, one of two cats in the apartment ran out to the roof. The other, a brown and white tabby, sought refuge in a corner until firefighters broke through a window and set up a ladder on the outside. There, the cat sat on the ledge and held on for dear life as smoke poured out.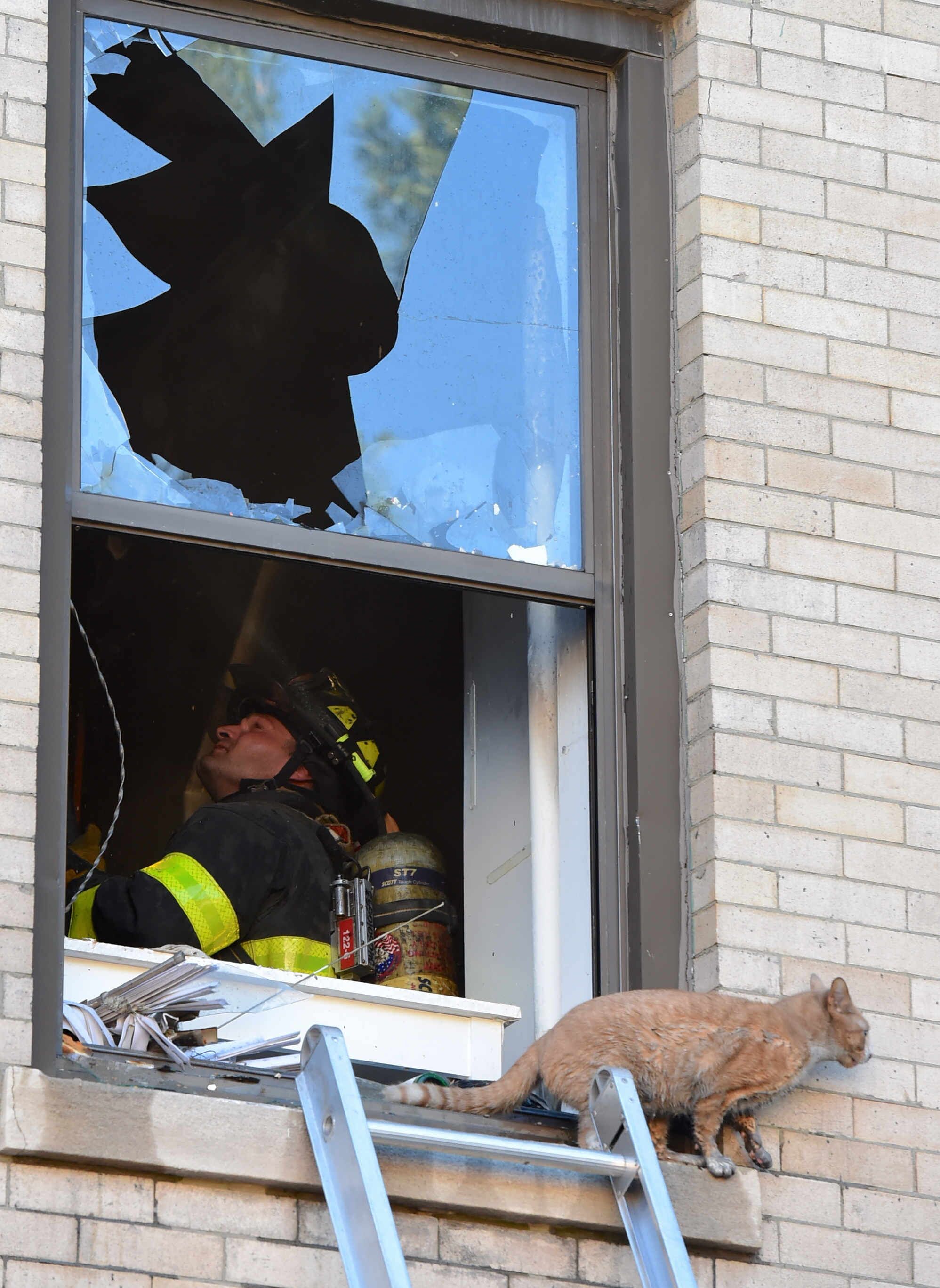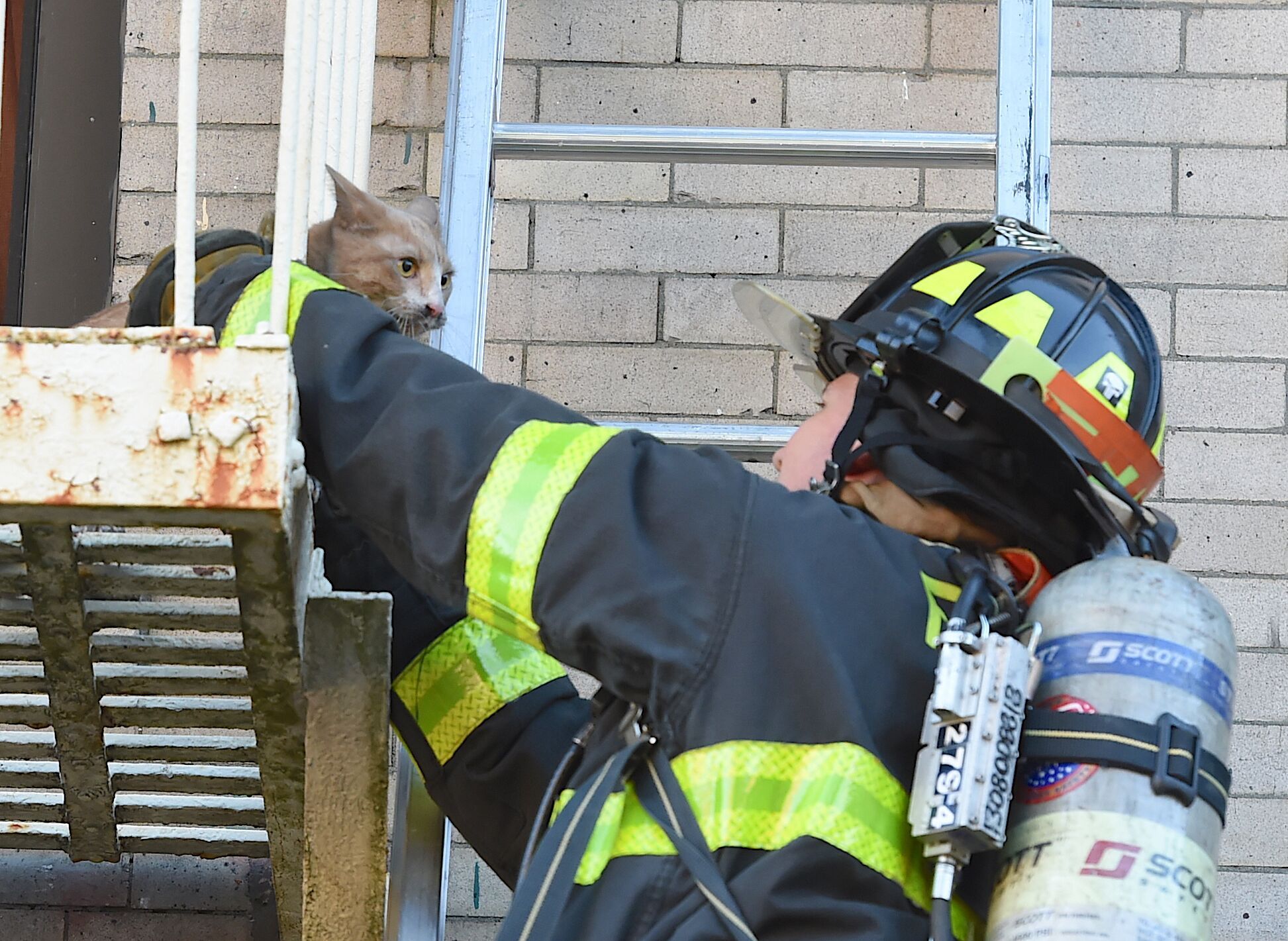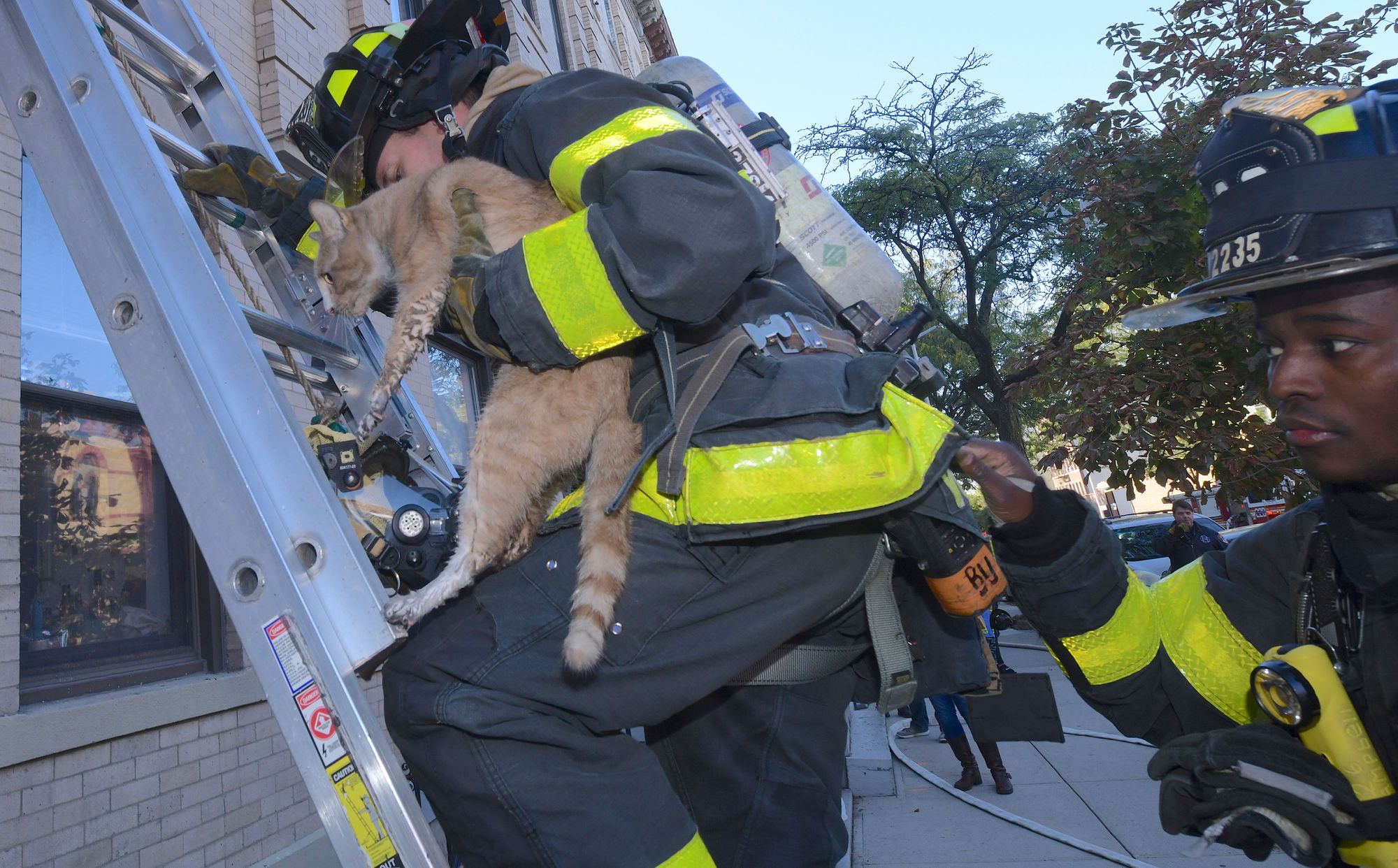 As firefighters stood outside watching the battle, the cat named Ban Chan, jumped from the window to a fire escape on the same floor. Instead of staying on the fire escaped, the panicked feline tried to climb onto yet another ladder set up for firefighters to enter the apartment where she barely held on.
That's when firefighter Keith Vonwesternhagel of Engine 279 scaled the ladder where he was able to grab the prickly feline before it could fall to the ground. Waiting below was Julie Tudor, a friend of the apartment occupant who was not at home at the time of the fire.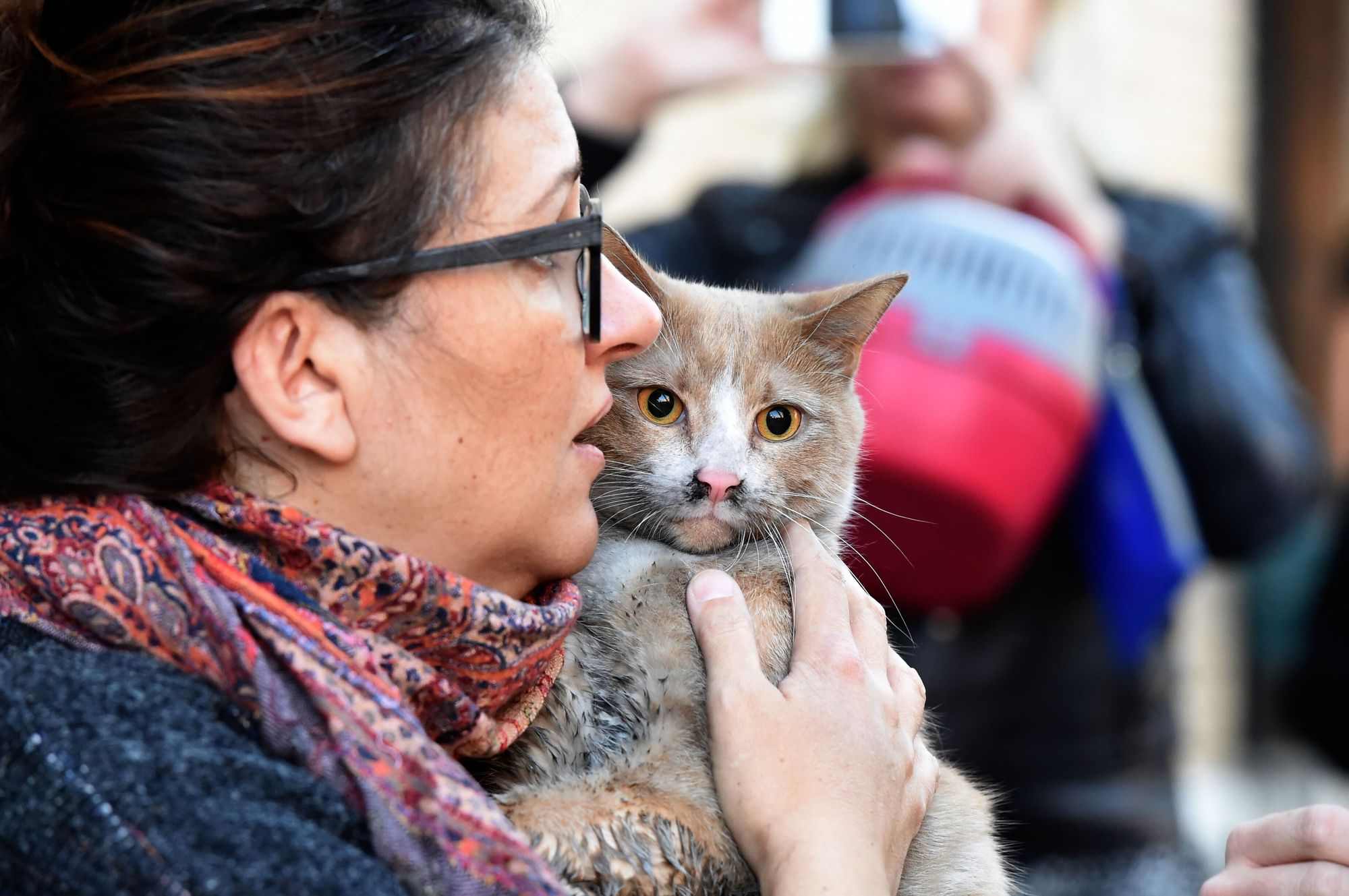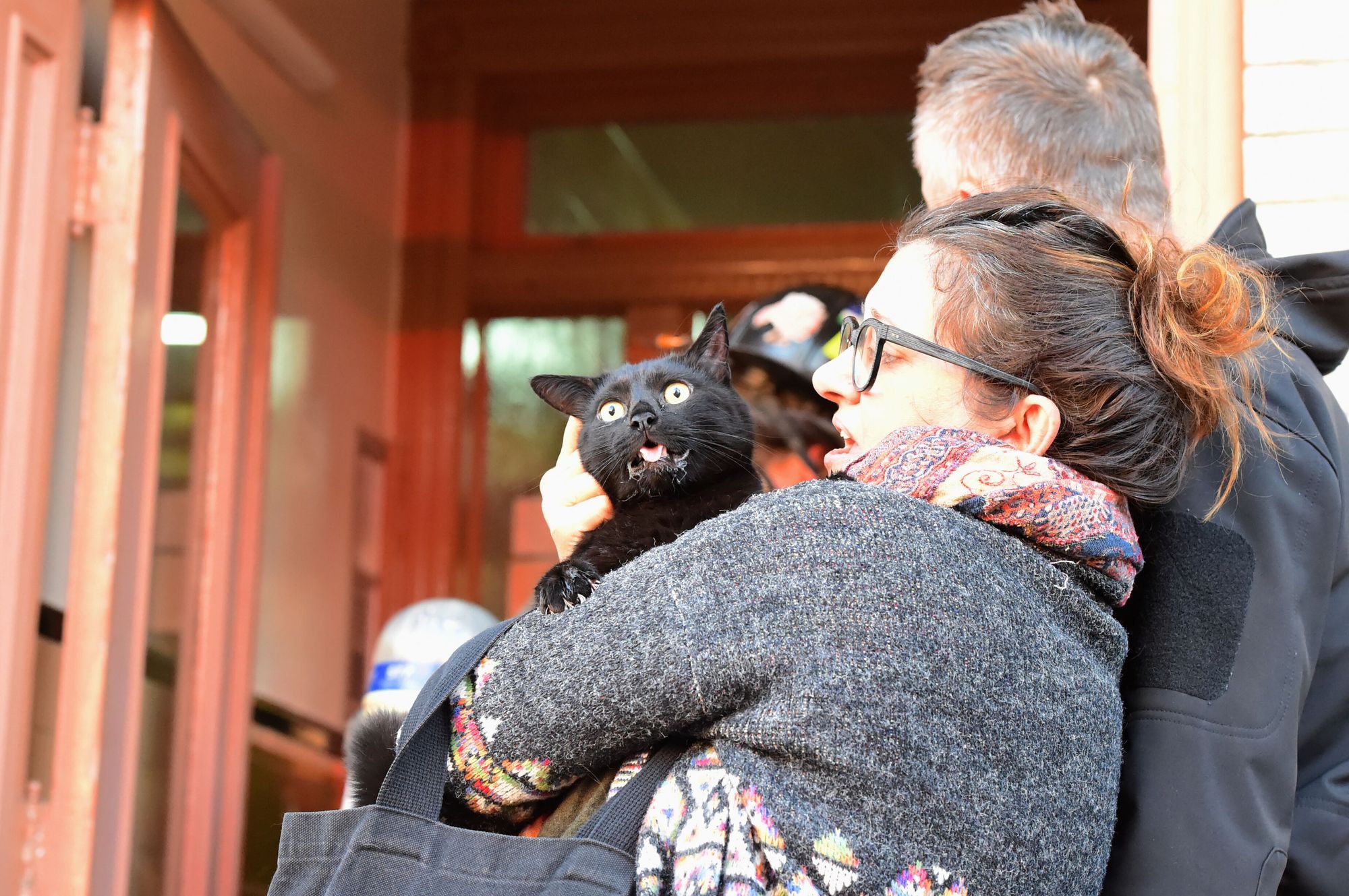 "I was just napping and was chilling out and then this happens," Tudor said. "I'm just glad nobody was hurt and the cat is safe."
The other cat was scooped up on the roof by firefighters and given to Tudor to secure until the owners could arrive. Both cats suffered from smoke inhalation but are expected to be ok.
The cause of the fire was not immediately known. Fire marshals will investigate.