Artists Haven In Gowanus Cleared & Ready For Office Development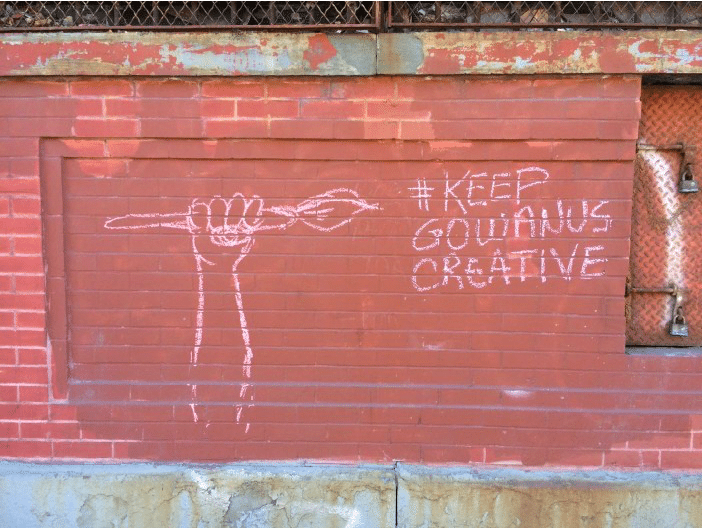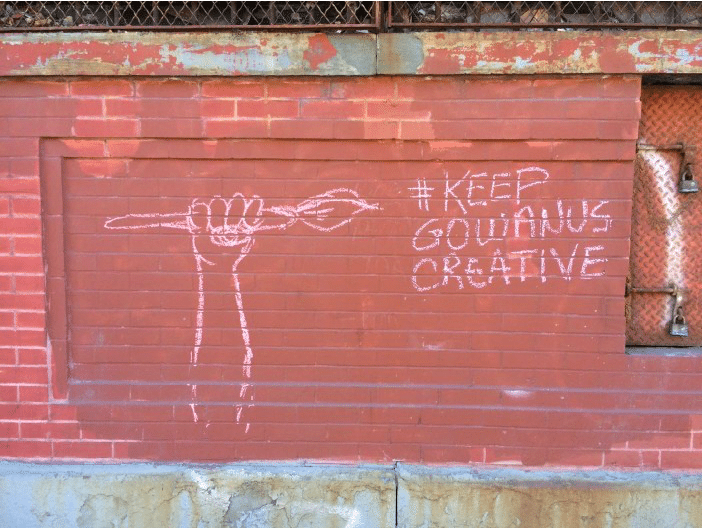 After the eviction of hundreds of local artists, three early 20th-century warehouses near the Gowanus Canal are set to become office space for tech, advertising, and media companies.
As first reported by YIMBY, Industrie Capital and building owner Eli Hamway have evicted the last of nearly 500 artists from a complex of warehouses at 2nd Avenue and 9th Street, and are preparing to lease 200,000 square feet of class A space for "creative" office use.
The addresses of the buildings are 94 9th Street, 75 10th Street, and 98 9th Street, reports The Real Deal. The buildings were constructed between 1904 and 1921 by grocery store magnate Thomas Roulston. The new development, to be called Roulston House, will also include 70,000 square feet of ground floor retail space, YIMBY notes.
Over the last 12 months, scores of painters, musicians, cartoonists, and filmmakers have been evicted from the three buildings. As we reported last October, the artists were told by Industrie Capital that either their leases would not be renewed, or that they must vacate their studios within 30 days.
"When you consider the types of artists we have here — designers, painters, musicians, makers of all types, printers, graphic novelists — every type of artist you can imagine we have, this is a tremendous loss," Mahlia Stines, a textile artist, told us in 2015.
Local Councilmember Brad Lander encouraged community members last year to sign their names to a petition in support of the artists, which was submitted to Eli Hamway and Industrie Capital.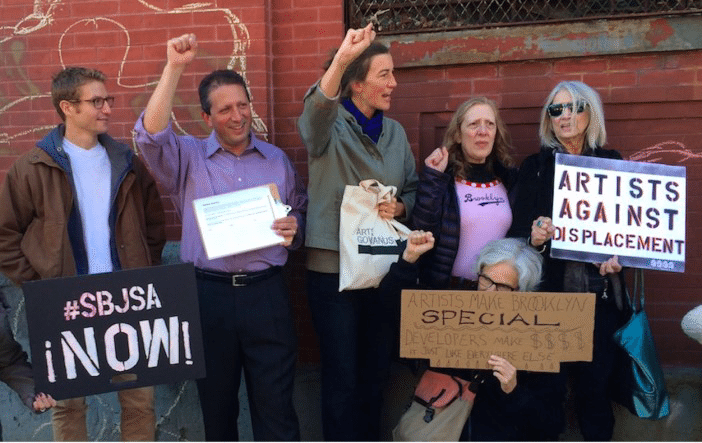 "The Gowanus arts community is and remains a diverse one," Lander said. "That's what we're fighting for, the values of Gowanus, the values of our community, against just the values of the dollar."
"We are extremely supportive of creative tenants," Industrie Capital told YIMBY regarding the evictions, "which is why we chose to redevelop Roulston House to today's creative office standards, including a new and attended lobby, security, new elevators and new building systems, as well as a host of other modern amenities in a well-lit, comfortable, and energizing environment."
Industrie Capital said that the project will "further promote and elevate a diversity of innovative tenants who want to work in Brooklyn, and specifically in Gowanus."
Private Rooftop Deck & Interior Lounges
Asking rents for new tenants at the warehouse buildings will start around $45 per square foot, says YIMBY.
Architecture firm Morris Adjmi is designing the redeveloped space, which will include interior lounges and other common areas, shower facilities, space for bikes, and parking, says YIMBY. The developers also hope to obtain LEED status for the project.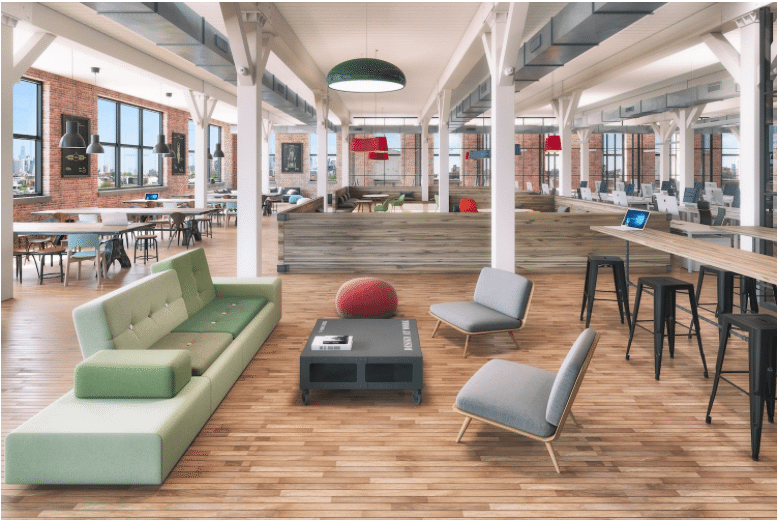 The developers and architect reportedly plan to maintain and restore the exposed brick and heavy wooden beams throughout the property. One of the buildings, a single-story warehouse with 25-foot ceilings and skylights, will "likely house a restaurant or bar with a private roof deck," YIMBY reports.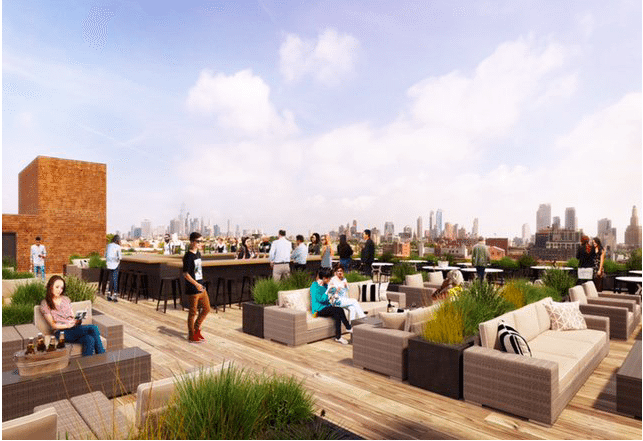 Industrie Capital paid $21.2 million for a 99-year ground lease on the property in April 2015, Real Deal says. Including the cost of the lease, the Gowanus project is expected to cost $90 million, they note.