Artisanal Roach Bombs Couldn't Prevent Closing Of Beloved Jesse's Deli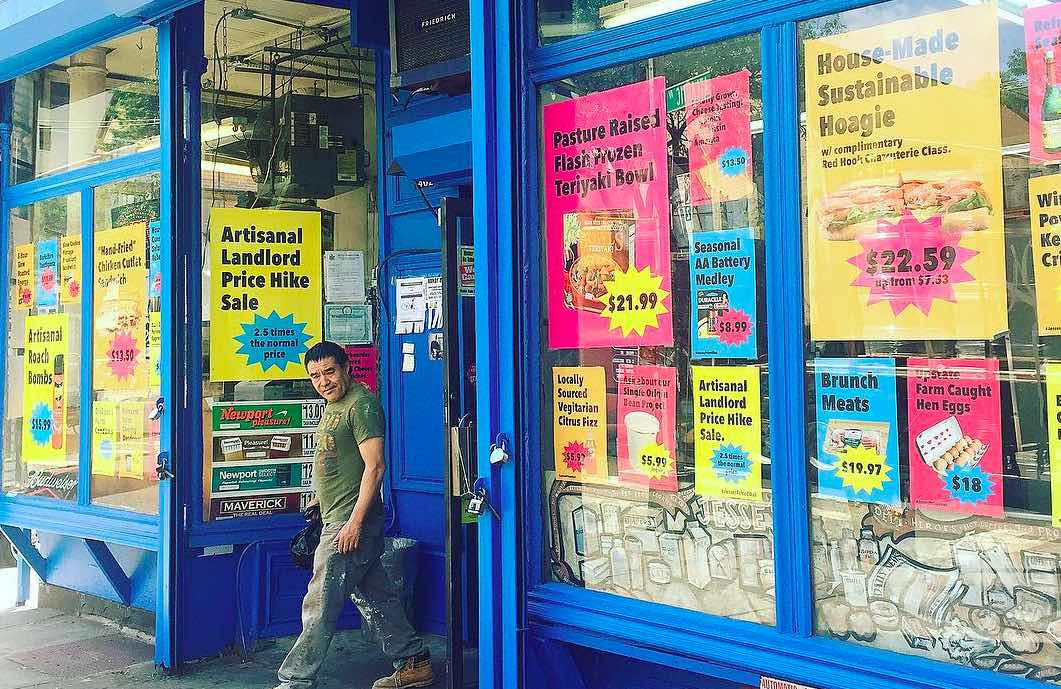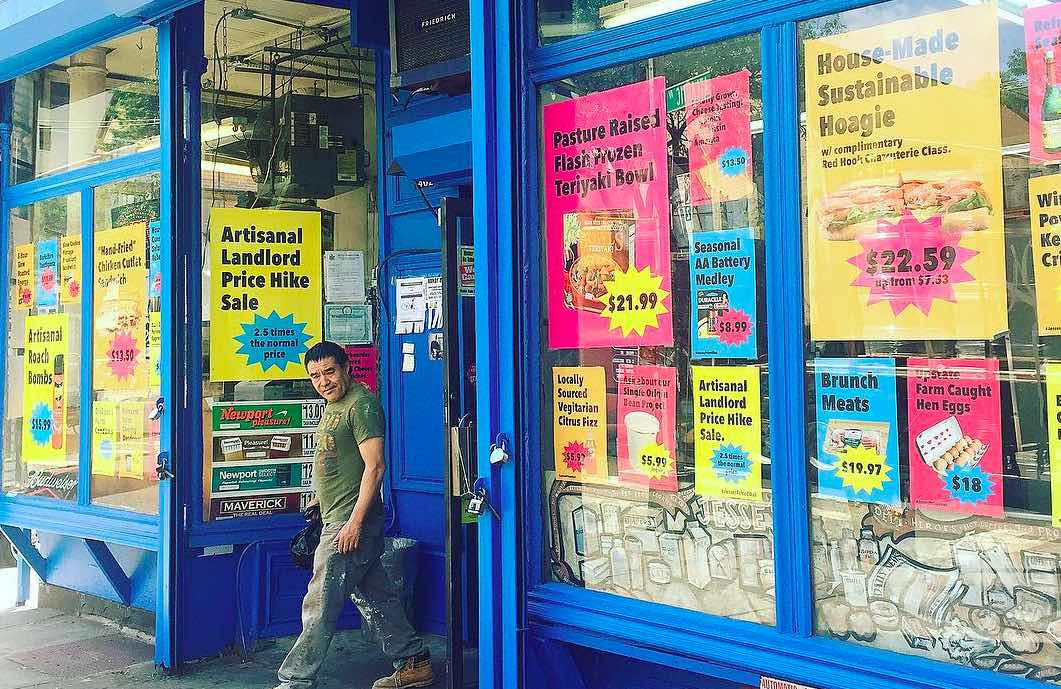 After three decades of serving cold cuts sandwiches, groceries and, more recently, tongue-in-cheek political commentary, a beloved Brooklyn corner deli has closed its doors for good.
Jesse's Deli, which has stood at 402 Bond Street at Atlantic Avenue for 33 years, ran out of options and called it quits on July 28.
Owner Mohamad Itayim told DNAinfo that he made the decision to shutter the business after losing a battle with his landlords at Bilger Design & Development over a rent hike dispute.
Brooklyn Paper reported that the rent increased from $4,000 a month to $10,000 a month in 2015.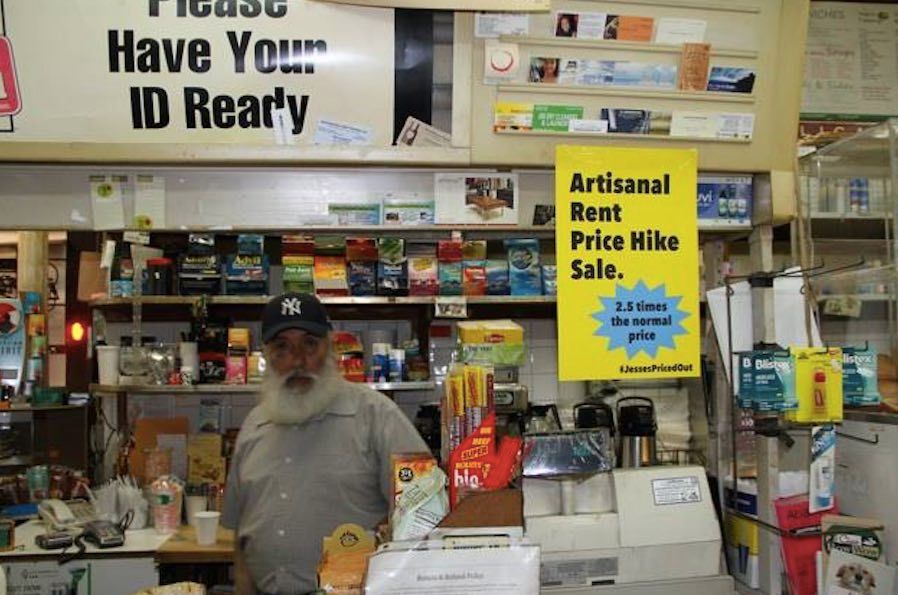 Itayim and his family tried a variety of tactics to keep the doors of their deli open. In May 2015 they started a petition to give to Bilger and garnered 200 signatures. The following month the deli posted a set of satirical signs in its windows, mocking the gentrification of the area by advertising "Artisanal Roach Bombs" and a "House-Made Sustainable Hoagie" for $15.99 and $22.59, respectively, to demonstrate how much prices would have to increase to make rent.
After losing in court, Itayim tried to continue running the business without a lease, a feat that proved to be impossible. Hiring new employees and placing large stock orders futile, he said.
The deli closed for good on July 28 and the family vacated the building the following day.