Arbuz Invades Manhattan! New Spin-Off Location To Open In Village, Specializing In Frozen Kefir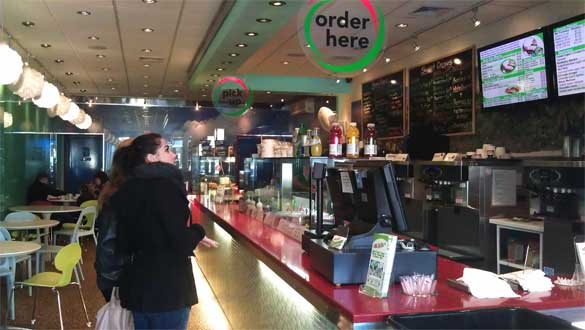 Accompanied by the sweet smell of fresh fruits and its colorful motif, Arbuz draws the attention of even the tiniest hands—a baby—who unknowingly nibbled away at some frozen yogurt and fruits.
The dessert-filled cafe has existed at 1706 Sheepshead Bay Road for two-and-a-half years. It was a business co-owner Rovshan Danilov calls a side venture from his fulltime job in finance. Though many of his colleagues thought he was crazy, it didn't discourage his "love for food and entrepreneurship," and the shop opened in August 2009.
And now Danilov and his partners are proving just how far they can take the crazy side venture: all the way to Manhattan.
Danilov & Co. are opening another frozen treat venture they call a "spin on Arbuz," and it will be right in the heart of Greenwich Village.
Named TreatPetite, the new store will carry many of the same products that exist at Arbuz – plus a new signature item: Frozen Kefir.
"Think of it as a liquefied yogurt drink! It is healthy, delicious and very dear to us," Danilov said. "Kefir was a very popular drink in the former Soviet Union, especially in the Caucasus region republics. It is also gaining a wide popularity here in U.S."
Danilov also hired a "talented interior designer" to help give TreatPetite its own feel. The plans aren't finalized yet, but he said, like Arbuz, "it will still have coastal tones. We have chosen a boardwalk for our inspiration for design."
Currently under construction, TreatPetite will be located at 61 Grove Street, on the corner of 7th Avenue. An update on the construction, and the expected grand opening, is in the works.