Another Madison Teacher In Sexy Scandal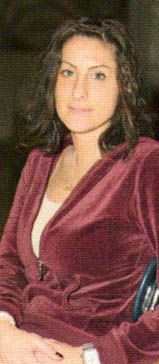 With an ongoing investigation into two teachers allegedly caught naked together on school property, a third teacher at James Madison High School is now also being investigated for inappropriate behavior with a student.
In what Daily News is now calling "Horndog High," Madison High School is the scene of two shocking revelations in as many days. Today it was revealed that social studies teacher Allison Musacchio, 31, was caught with more than 200 calls and texts to a male student on her cell phone record. Musacchio denies the allegations.
More from the Daily News:
School sources said they learned of Musacchio's alleged antics in March, after a female James Madison student saw her ex-boyfriend's phone number on the tenured teacher's cell phone.
Officials found more than 200 texts and calls between the teacher and the male pupil and yanked her from the classroom, sources said. They said the amount of contact was inappropriate.
Musacchio, 31, was also investigated for having a fling with a former student but the probe was dropped because the teen was of legal age and no longer at the school, school sources said.
Attempts to reach Musacchio at her home were unsuccessful Wednesday, but she has told a neighbor the allegations were untrue.
"She said, 'Absolutely not,'" the neighbor said. "She said, 'Are you crazy? With my Greek background, I would never do something like that. I have morals and respect.'"
Meanwhile, Alini Brito and Cindy Mauro, the two teachers caught naked by a janitor during a school recital, appear to be getting a Facebook following. At least two groups have popped up with a combined 800 members.
One group, "Stand Up For Mauro & Brito," seems to be started by students looking to dispel some of the out of control rumors in the media and defend the well-liked instructors.  That group has a little over 400 members, with present and past students swapping fond memories of the teachers, and expressing support.
On the flip side, "We Demand Justice (and pics) for Alini Brito and Cindy Mauro!!" has almost as many members, but is largely filled with desperate men demanding more photos of the duo, and token revocations of the janitor's "man card."