Amazing Playoff / Super Bowl Deal At Bassett's! [Sponsored]
This is a paid announcement from Bassett Caterers, Sheepshead Bay's premier deli and caterer at 1404 Avenue X.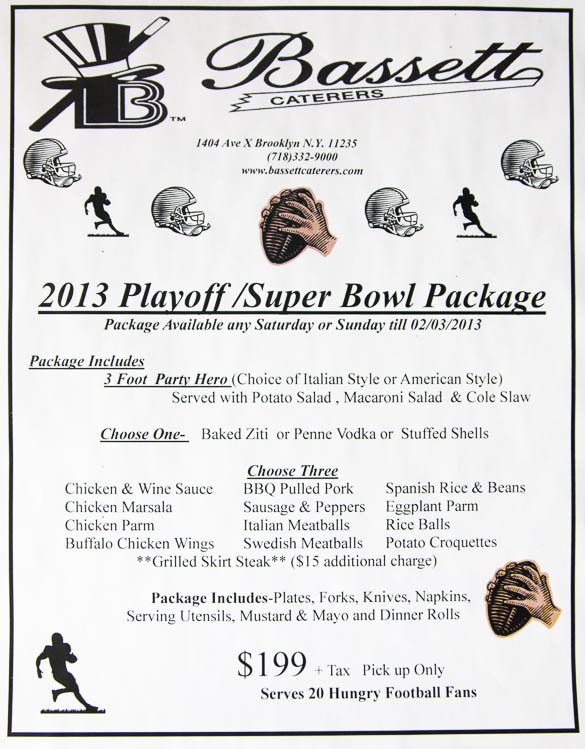 From now until February 3, Bassett Caterer is offering an extraordinary Playoff / Super Bowl Package on any Saturday or Sunday. For just $199 (+ tax), you can leave all the work of feeding up to 20 hungry football fans to us, and sit and enjoy the game! See the flier above for details!
Bassett Caterers, 1404 Avenue X, (718) 332-9000.
The above is a paid announcement by Bassett Caterers. Sheepshead Bites has not verified the claims made in this advertisement. If you own a business and would like to announce a special offer to tens of thousands of locals, e-mail us at advertising [at] sheepsheadbites [dot] com.