All Subway & Bus Lines Will Be Shut Down & More To Know As This Blizzard Hits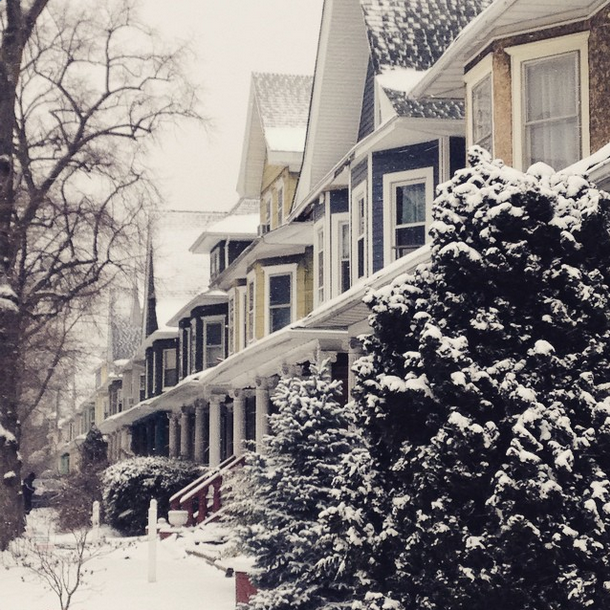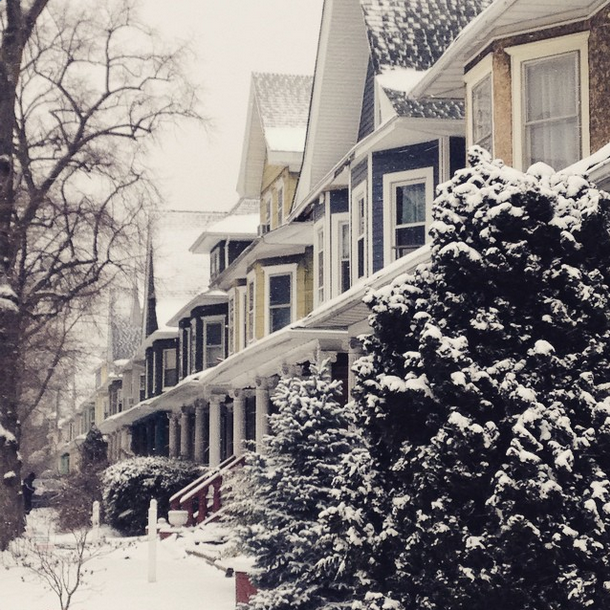 Get out your extra blankets and hot chocolate, neighbors, and prepare to hunker down at home to ride out what's expected to be a rocky next day or two, with Winter Storm Juno bringing what forecasters are saying could be two to three feet of snow and wind gusts of up to 65 miles per hour.
Governor Andrew Cuomo this afternoon declared a state of emergency for Brooklyn, as well as the rest of the city and other parts of New York, and state and city officials are urging everyone to stay home during the snowfall, the heaviest of which is expected to occur late Monday night into Tuesday morning.
As of now, here's what to know during this storm:
Subways and buses
All MTA and Port Authority facilities will completely shut down as of 11pm Monday night, including all subway and bus lines. Prior to that, only local service will be available as of 8pm. There is no definitive time for the return of the subways and buses. For more information, you can follow the MTA, NYCT Subway Service, and OEM on Twitter, as well as check the city's severe weather, Office of Emergency Management, and MTA websites.
Roads and bridges
All New York City roads and bridges will be closed to non-emergency vehicles as of 11pm. Non-emergency personnel who are on the roads after that time could be arrested and fined up to $300, Cuomo said.
Alternate side parking is suspended through Wednesday, January 28.
Airports
Thousands of flights have been canceled as of Monday afternoon, with state officials saying nearly all flights have been canceled at LaGuardia and a substantial amount have been canceled at JFK.  Travelers should check with their carriers about cancellations before heading to the airport.
Power
People who have any problems with heat and hot water should immediately report the problem to 311.
If you lose power, call your utility company to find out about area repair schedules. To see Con Ed's outage map, you can go here. Additionally, turn off or unplug lights and appliances to prevent a circuit overload when service is restored (but leave one light on to let you know when power has been restored).
If the heat goes out, keep warm by closing off rooms you are not using.
Schools
All city public schools will be closed Tuesday, January 27, and all after school activities are canceled Monday. Regents exams, however, will still be administered on Monday. Keep up to date on school reopenings by following the Department of Education on Twitter.
Parks
All city parks will close at 6pm and will remain shuttered until further notice. Closures include all parks and recreation centers, and signage will be posted at all parks sites. Heavy ice and snow can cause hazardous conditions in parks, including falling branches and treacherous frozen park paths. On Tuesday morning NYC Parks will provide an update on park conditions, which you can follow via Parks' Twitter account.
Libraries
All public library locations in Brooklyn will close today at 5 pm, and they will be closed the entire day tomorrow, January 27.
If roads are open and you have to travel tomorrow:
Remember to keep a greater distance than normal between you and others cars, as roads can be slippery and it can take longer to stop if you need to slam on the brakes.
Have a cell phone handy for emergencies, but do not text while driving.
Never venture from your vehicle if you're snowbound, and equip your car with such emergency supplies as: sand, shovel, flares, booster cables, rope, ice scraper, portable radio, flashlight, blankets and extra warm clothes.
When you head out, inform someone of your destination, intended route, and estimated time of arrival.
Motorists should also include the following emergency items in their vehicles: flashlights with extra batteries, charged cell phone and car charger, basic first-aid kit, blankets or sleeping bags, extra clothes, windshield scraper, fire extinguisher, shovel, sand, tire chains, a basic tool kit, tow rope, battery jumper cables, road flares, and road maps.
What you're required to do once the snow stops:
Once the snow finally stops, next comes the shoveling – and more. To find out what you're legally required to do, check out our list here.
We'll be back in the morning and will keep you updated on the storm, but until then you can see more information on the state's blizzard, Notify NYC, city Office of Emergency Management, and MTA websites, as well as follow Governor Andrew Cuomo, Mayor Bill de Blasio, the city OEM, Notify NYC, the MTA, and NYCT Subway Service on Twitter.
And, of course, let us know about any problems you encounter during the storm – or any great snow photos you take! You can email us at editor@ditmasparkcorner.com.
Stay safe and warm, neighbors.