After 3 Years Missing, Brighton Beach Man's Bones Found In Upstate NY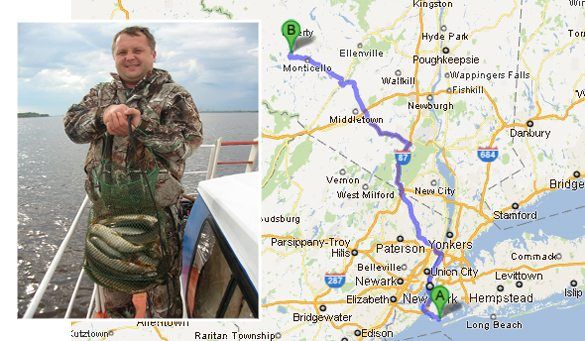 The skeletal remains of a Brighton Beach Russian immigrant who vanished in 2009 have been found, providing authorities with a new lead in a cold case.
Brighton Beach businessman Ildar Gazizulin, 39, vanished the morning of June 20, 2009. He had spent the night and early morning hours partying at Fusion (2007 Emmons Avenue) to celebrate his becoming a U.S. citizen.
He was last seen alone outside the Fusion nightclub on Emmons Avenue near Brighton Beach at around 2 a.m. His 2007 Jeep Cherokee was parked near the club. Eleven months later, on May 11, 2010 about 90 miles north of the city, a hiker found the skeleton lying above ground roughly 150 feet into thick woods and brush and near the bank of Loch Sheldrake Creek, a tributary to the Neversink River. The remains included most of the skeleton, a skull, lower jaw and teeth with expensive dental work.
Gazizulin emigrated to the United States in 1992, and lived in Brooklyn, exporting car and truck parts to his native Russia, Browne said. After his disappearance Gazizulin's relatives in Russia told the NYPD that they believed his disappearance had something to do with his work, according to Russian media reports.
The remains were not identified as Gazizulin's until recently, when authorities sent the remains to the New York City Office of Chief Medical Examiner, who matched the DNA using the CODIS database.
The New York Post adds that Gazizulin had $150,000 in the bank at the time of his disappearance, which remains untouched.
The state police's Major Crimes Unit is working with the 61st Precinct on the case.