Affordable Housing Lottery For 535 Carlton Avenue Starts Tomorrow!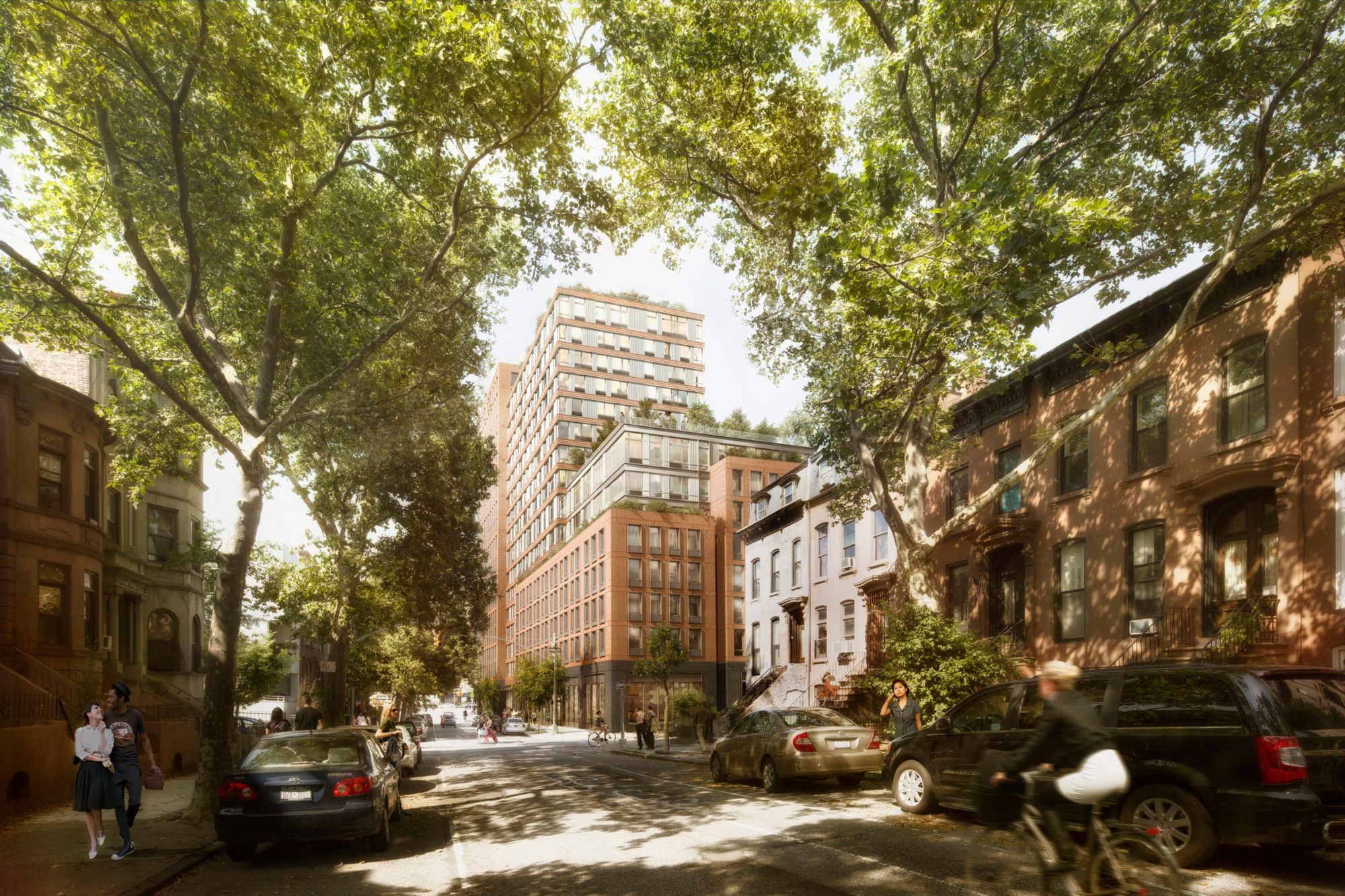 Starting tomorrow, 298 below-market units at 535 Carlton will become available via affordable housing lottery at NYC Housing Connect.
The all-affordable 18-story building (535 Carlton Avenue between Dean Street and Pacific Street) is being developed by Greenland Forest City Partners and is planned to open later this year. The lottery will be open for 60 days, from July 15 to September 13, according to a press statement.

Apartments run the gamut from studios to three bedrooms. 129 of the apartments will be one bedrooms and 88 will be two bedrooms, with 66 studios and 15 three bedrooms, according to a press statement.
Current residents of Community Boards 2, 3, 6, and 8 will receive a 50% preference while 7% of units will be set aside for hearing, vision, and mobility disabled applicants. Municipal employees will receive a 5% preference.
Additionally, there will be an affordable housing seminar tonight at Brown Memorial Baptist Church which will include discussion of 300 Ashland.