'The Affair' Is Back, Filming On Church Avenue This Friday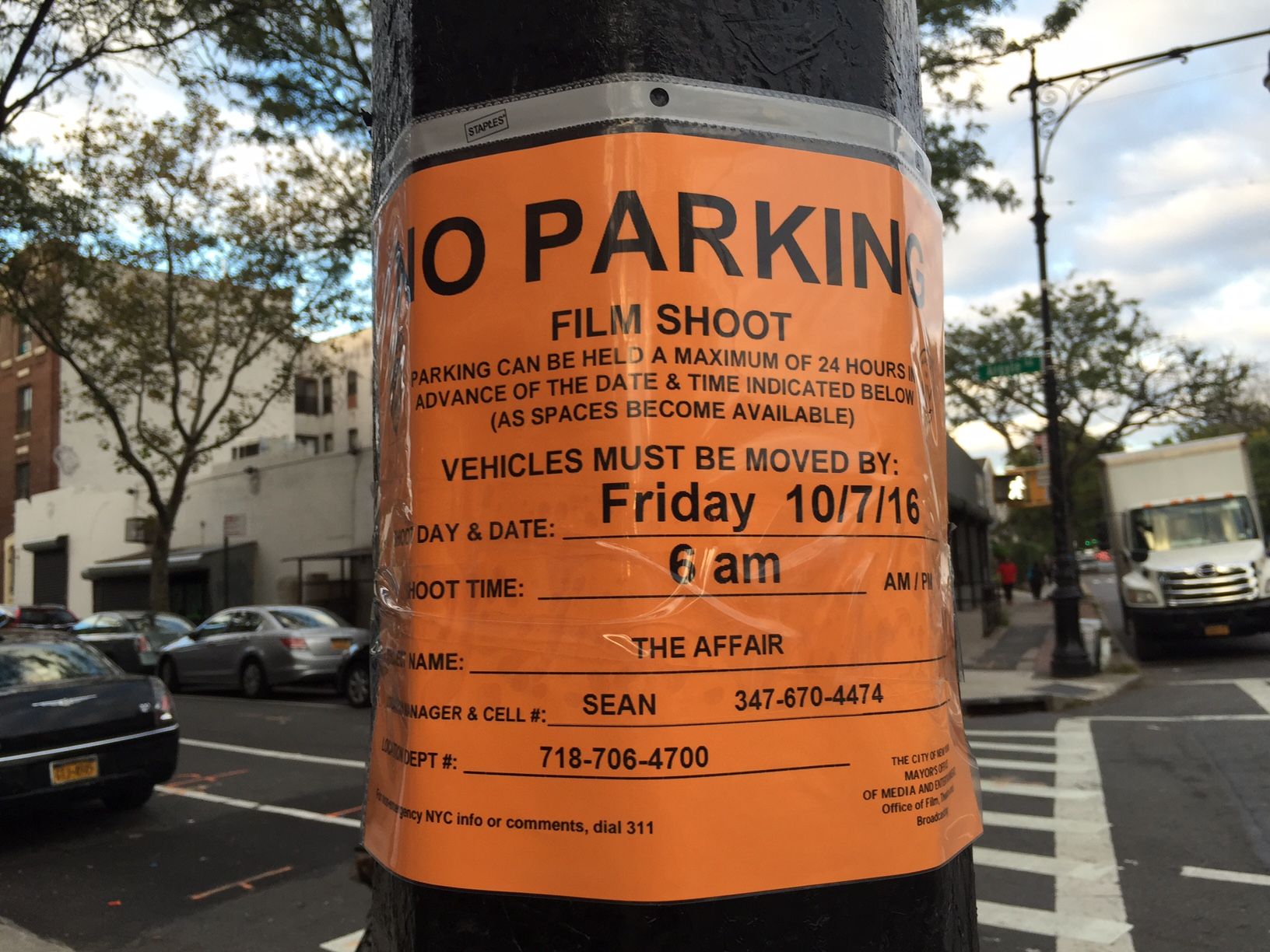 'The Affair', Showtime's Golden Globe-winning drama, returns for more filming in Ditmas Park on Friday, after a summer fling on Westminster Road earlier this year.
We spotted 'No Parking' signs listing Friday, October 7, along Church Avenue between Coney Island Avenue and Stratford Road — cross streets include Stratford, Westminster, and Argyle Roads. Note: As of 10/5, signs were posted on only one side of Church Avenue, alternating.
In addition, Westminster Road between Church Avenue and Albermarle Road will be a parking-free zone (both sides), on Friday starting at 6am.
Make sure to move your vehicle by 6am on Friday, or you'll have to call 311 or 212-489-6710 (the NYC Office of Entertainment and Media) to ask: Dude…where's my car?!
'The Affair', starring Dominic West (The Wire, 300, Chicago), Ruth Wilson, (Luther), Maura Tierney (ER) and Joshua Jackson (The Fringe, Dawson's Creek), explores the emotional and psychological effects of — you guessed it — two affairs.
In its third season, the show earned 8/10 on IMDb and 90 percent on Rotten Tomatoes. Check out a preview here.
If you spot the crew filming, send photos and cross-streets to editor@ditmasparkcorner.com, and we'll post it to the blog.