Adoptable Animal Of The Week: Pinkman The Dog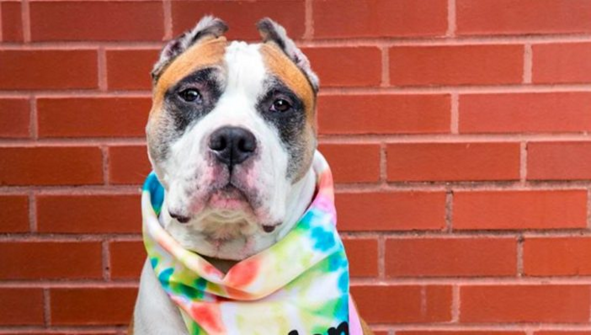 Looking for a new companion? Pinkman is a gentle giant.
Sean Casey says:
"6-year-old Pinkman needs a home! This big boy may look tough with his cropped ears, but we promise he is nothing more than a gentle giant. We have so many pibbles looking for their forever homes."
You can arrange to meet Pinkman at the Sean Casey Animal Shelter, located at 153 E 3rd Street, between Fort Hamilton Parkway and Caton Avenue — a quick trip on the F/G to Fort Hamilton Parkway — open daily from 11am to 7pm. For more info, call 347-599-1500. You can also email them at foster@nyanimalrescue.org.