A Long Labor Day Weekend in Hudson
FRIDAY EVENING:
10:45 p.m.
First, stroll over to your hotel, AirBNB, or friends' house to drop your bags.
A couple of schmancy options include:
The Wick, a sweet new boutique hotel in a former candle factory just a block from the train station.
The Barlow, which mixes old and new design and boasts a chalkboard of local happenings.
The Rivertown Lodge, an old motel converted to a modern hotel with a bit of an LA feel and a lovely restaurant.
Wm. Farmer & Sons has an unusually wide and somewhat quirky variety of rooms and suites in three attached buildings, and includes one of the best restaurants and bars in town.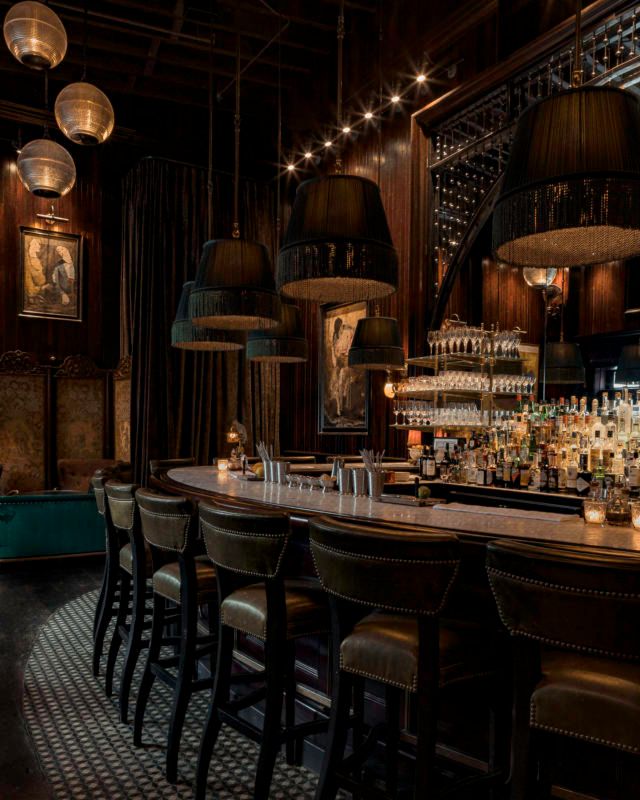 Then grab some late-night drinks at the Maker Lounge or the slightly rowdier Ör, an Icelandic (!) themed gallery, bar, and cafe down the street.
SATURDAY:
9 a.m. Breakfast at Moto
Grab breakfast at Moto, a too cool for school coffee and motorcycle shop. Try a waffle and a fresh squeezed orange juice, and then stroll to the back and appreciate the beautiful collection of vintage bikes for sale.
10 a.m. Adventurous New Art
Walk the Warren Street strip, and pick between new and old:
If you like contemporary art, pay particular attention to the dozen-or-so galleries, each small enough to enjoy in full and with a wide range of mostly-contemporary art. They include the artist-owned 510 Warren, the John Davis Gallery (which includes a sculpture garden), and the Carrie Haddad Gallery, the first in town.
And if you're into antiques, the Hudson Antiques and Art Dealers Association lists literally dozens of members, most of them up and down those few blocks of Warren Street.
1:00 p.m. Lunch On Warren Street
Get lunch and do some shopping at Olde Hudson, a small cafe with excellent coffee and solid sandwiches attached to a shop full of great local and international produce, an extremely wide range of cheeses, and other supplies.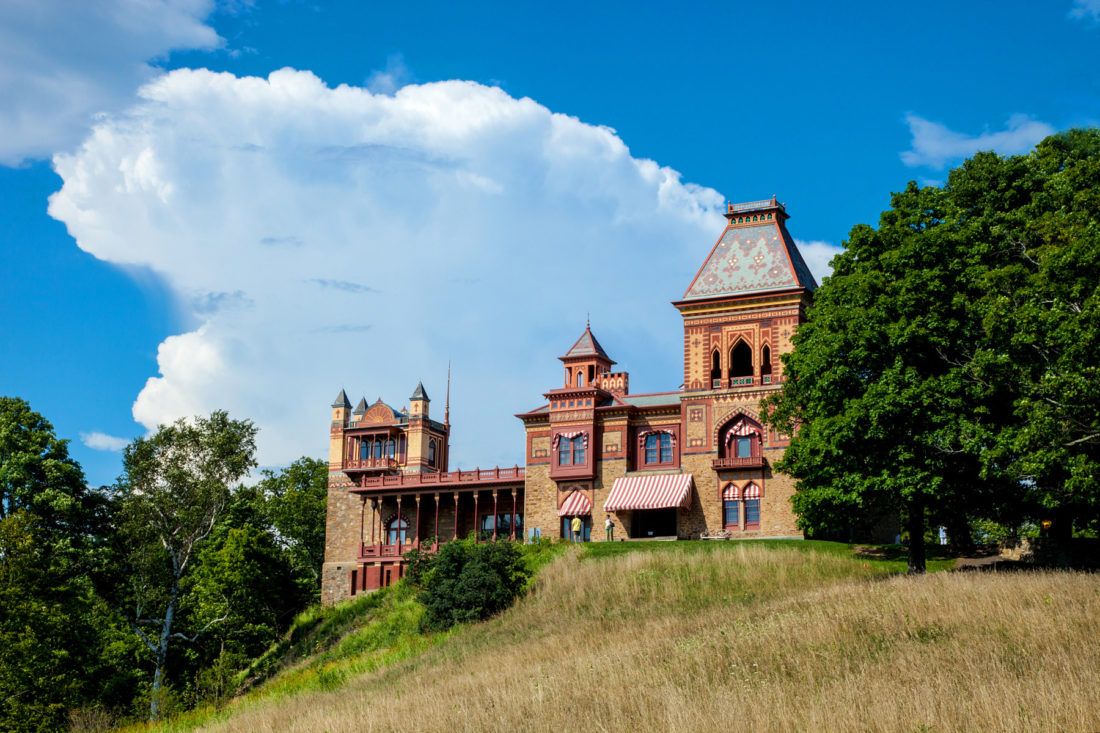 3:00 p.m. Afternoon At Olana
Then take a cab or Uber down to Olana, 10 minutes away, to explore the ground of the pioneering Hudson Valley School painter Frederic Church's eccentric and sprawling estate. Many consider the grounds themselves his masterwork, and while tours of the eclectic castle are interesting, the real treat is the walk and the spectacular view.
6:00 p.m. Dinner at Deb's
Line up early for dinner at Lil Deb's Oasis, Hudson's cult dining destination, whose service is more like performance art and whose owners describe the spectacular cuisine as "tropical comfort food." They open up at 5:00 p.m., and take reservations for parties of 6 or more. The food site The Infatuation, which has high standards, calls the food "insanely good."
… Or Eat In at Wm. Farmer & Sons
If you can't get in — or your tastes are a little more traditional — Wm. Farmer & Sons is attached to the hotel of the same name, but offers classic new American food in a gorgeous setting and makes a great Old Fashioned.
SUNDAY:
10 a.m. Brunch at the Red Dot
Enjoy outdoor seating and eggs Benedict at Hudson's self-described oldest restaurant. (They've got a bit of a chip on their shoulder about that distinction.)
12:00 p.m. Afternoon at the Fair
If you're looking for a slightly more rural feel — and to get a glimpse of Upstate New York beyond Hudson's twee streets — the Columbia County Fair is winding down this weekend, complete with prize cattle and roosters, questionable rides, wonderfully greasy food, a demolition derby, and a pig race. (Catch a cab, or sometimes-elusive Uber, to nearby Chatham.)
5:00 p.m. Books and Beer
Before you go, stop in for a drink at the laid-back, erudite Spotty Dog Books & Ale, where they've got a dozen interesting local beers on tap and an equally wide array of literature, with staff picks that run to challenging contemporary fiction.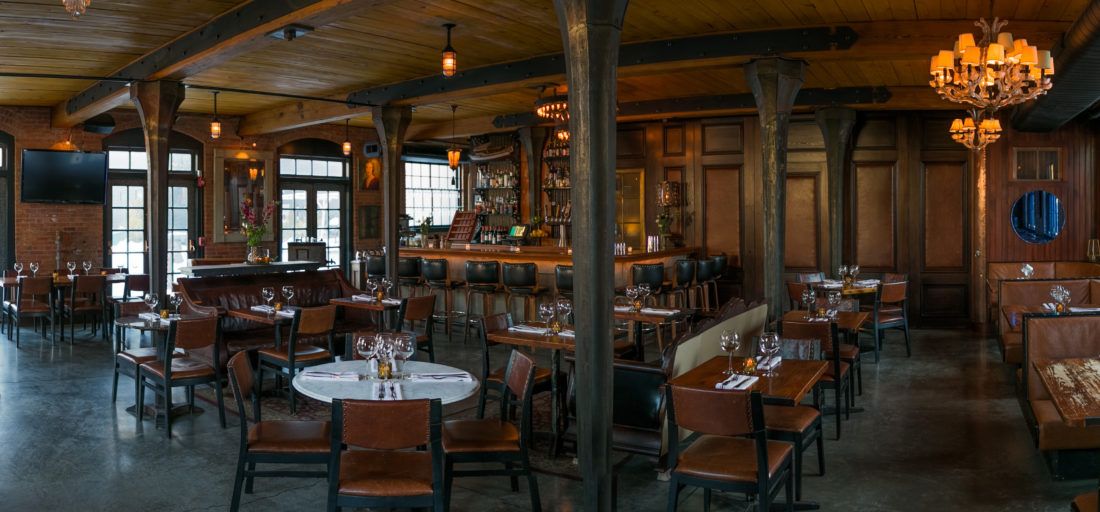 7:00 p.m. Dinner on Prison Alley
Dine at Helsinki Restaurant, another converted 19th Century industrial space, this one with a steampunk feel and a menu that combines local ingredients and southern cooking, including memorable Great Aunt Theo's fried chicken.
Then go to Club Helsinki, the sparkling venue next door, to catch the four-woman "chamber-pop" quartet SHEL.
MONDAY:
8:00 a.m. Coffee and Croissants
Start early at Le Perche, a recently-revamped Hudson standby with a lovely back garden, a wide menu, and homemade pain au chocolat.
10:00 a.m. Riverfront Stroll
You can easily spend a weekend in Hudson without realizing it's right on the river it's named for. But the Greenport Town Park, just a 10 minute cab ride north from downtown, will remind you with a variety of short and medium-length strolls through fields and woods, and spectacular vistas across the river.
12:30 p.m. A Pie on Warren Street
Oak Pizza on offers perfect Neapolitan pies and quick, friendly service.
2:30 p.m. Tea and Chocolate
Cool down with some tea — and pick up some perfect chocolates — at Verdigris at the west end of the Warren Street strip. Also a nice place to get a little work done on the wifi at one of the small cafe tables, if they're not too crowded.