7 Reasons To Love 7th Avenue Donuts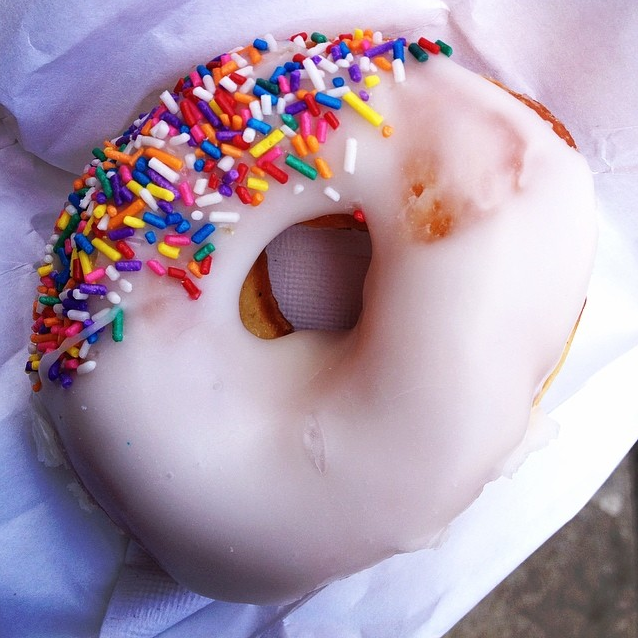 If you've never stepped into 7th Avenue Donuts, the 24-hour diner and donut shop at 324 7th Avenue (between 8th and 9th Streets), you're missing out — but that's cool. more donuts for us. Still, we want to make sure this gem remains open for another 38 years, so here are the reasons you should visit if you haven't — and why you should keep heading back if you have.
7. It's A Boss Diner
We think about their donuts first and foremost, but once in a while we're lucky enough to remember it's a great option for typical diner fare, from omelets to burgers and everything in between. Just remember, it's cash-only.
6. It's Centrally Located
For anyone dashing to the F/G at 7th Ave, or even the R down at 4th/9th, it's easy to make a quick detour here before your morning commute — or on your way home after a long day.
5. It's Holding Strong
One by one, we've lost neighborhood institutions — O'Connor's, Jackie's 5th Amendment, Prospect Gardens Pharmacy, to name a few. But this spot, which opened in 1977, remains a vestige of old Park Slope — and one that old and young can still agree on.
4. They're The Nicest
Every time I've been in here, I've been greeted by a friendly "Hello," and sassed when sassing is required. When I ordered that vanilla-frosted donut, the waitress asked if I wanted it plain or with sprinkles, and I said, perhaps too enthusiastically: "Sprinkles, obviously!" And she laughed and winked and said, "Sure, princess, you got it!"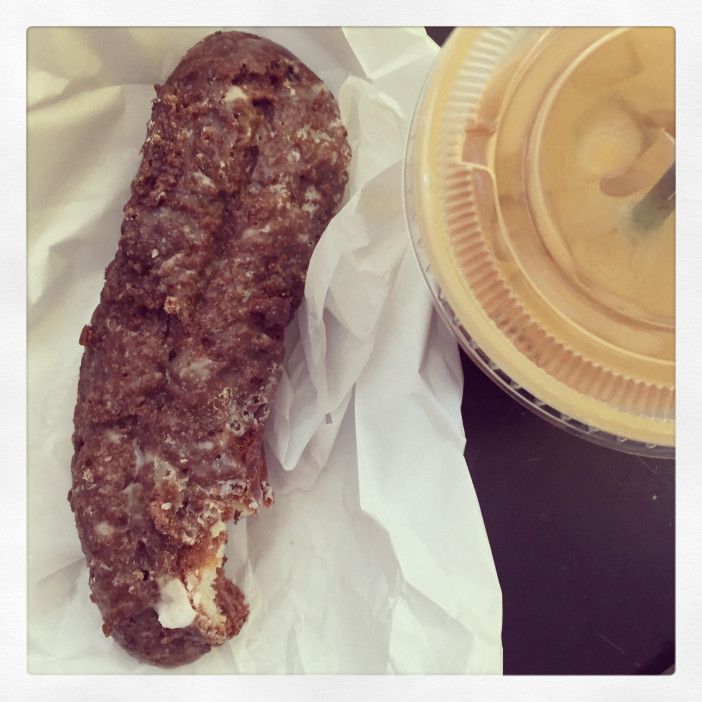 3. It's Open 24 Hours A Day
This neighborhood isn't the best for late-night eats, but thankfully 7th Avenue Donuts is always there for us (and for those working the late-shift across the street at Methodist). Nothing's more satisfying than a grilled-cheese sandwich and a pile of fries at 3am — except for a marble twist right out of the oven, of course.
2. It Delivers
And boy do they deliver — I once had them bring a friend a birthday dozen, which is far superior to any cake.
Donut envy A photo posted by Yolanda Edwards (@yolandaedwards) on
1. Donuts
Seriously, these are some of the best donuts in Brooklyn. Whether you're into cake or raised, they've got you covered, and they're all delicious. And cheap! Donuts here run around $1-$2. But as a wise friend once said: "A dozen or none!" That box of thirteen (baker's dozen, baby) will cost you just under $10.