50th Street Repairs: B11 Rerouted, Parking Changes in Effect Starting Today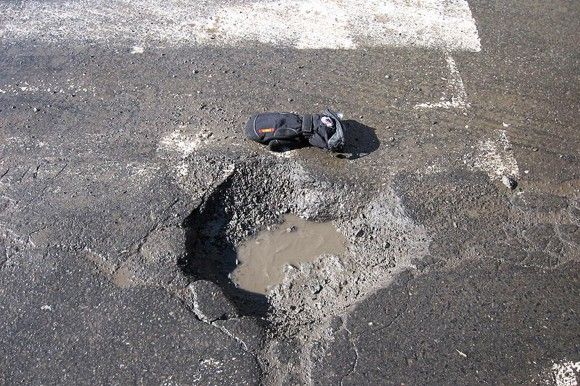 On Monday, April 23rd the Department of Transportation's plan to repave 50th Street from 8th Avenue to 20th Avenue will begin. The first step of the major repair work is to mill the street, which will to last through Friday, April 27th. This means that straphangers and motorists will experience parking and service changes.
During the first week, parts of 50th Street will periodically be closed to traffic and parking, even for residents who live on the block. Signs advising residents of parking restrictions will be posted on impacted blocks one day prior to milling and paving, so drivers are reminded to be on the lookout for such notifications. Cars that are not moved will be towed and relocated to the nearest available parking spot in the neighborhood, according to a release from Councilman David Greenfield.
As previously reported, Greenfield has been instrumental in demanding that the busy stretch of dilapidated road be fixed.
In addition to street closures, the B11 bus will be rerouted from 50th Street to 52nd Street between 8th Avenue and 20th Avenue from 7 am to 3 pm each day next week. It will stop at the same corresponding locations and cross streets along 52nd Street as it normally does along 50th Street, and signs will be posted at the six stops informing riders of the temporary new locations. In cases where 52nd Street is blocked by fuel trucks or sanitation vehicles, the B11 will reroute to 60th Street, which could lead to further delays for riders. This follows standard practice for the B11 when 50th Street is blocked.
Residents with any questions or concerns can stop by Greenfield's Borough Park district office at 4424 16th Avenue or call (718) 853-2704.