500 Elementary Students Visit Coney Island Hospital To Learn About Healthcare Professions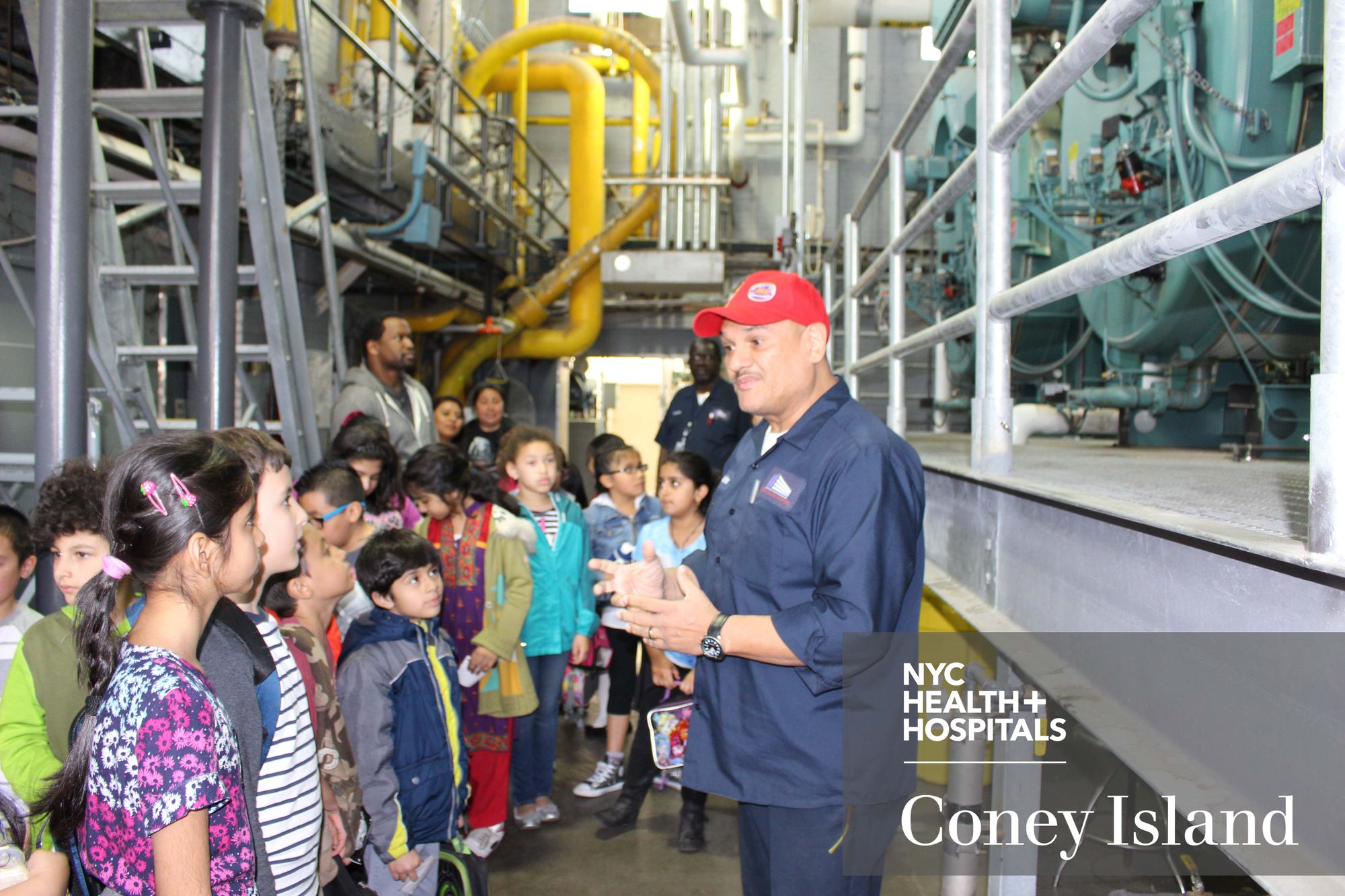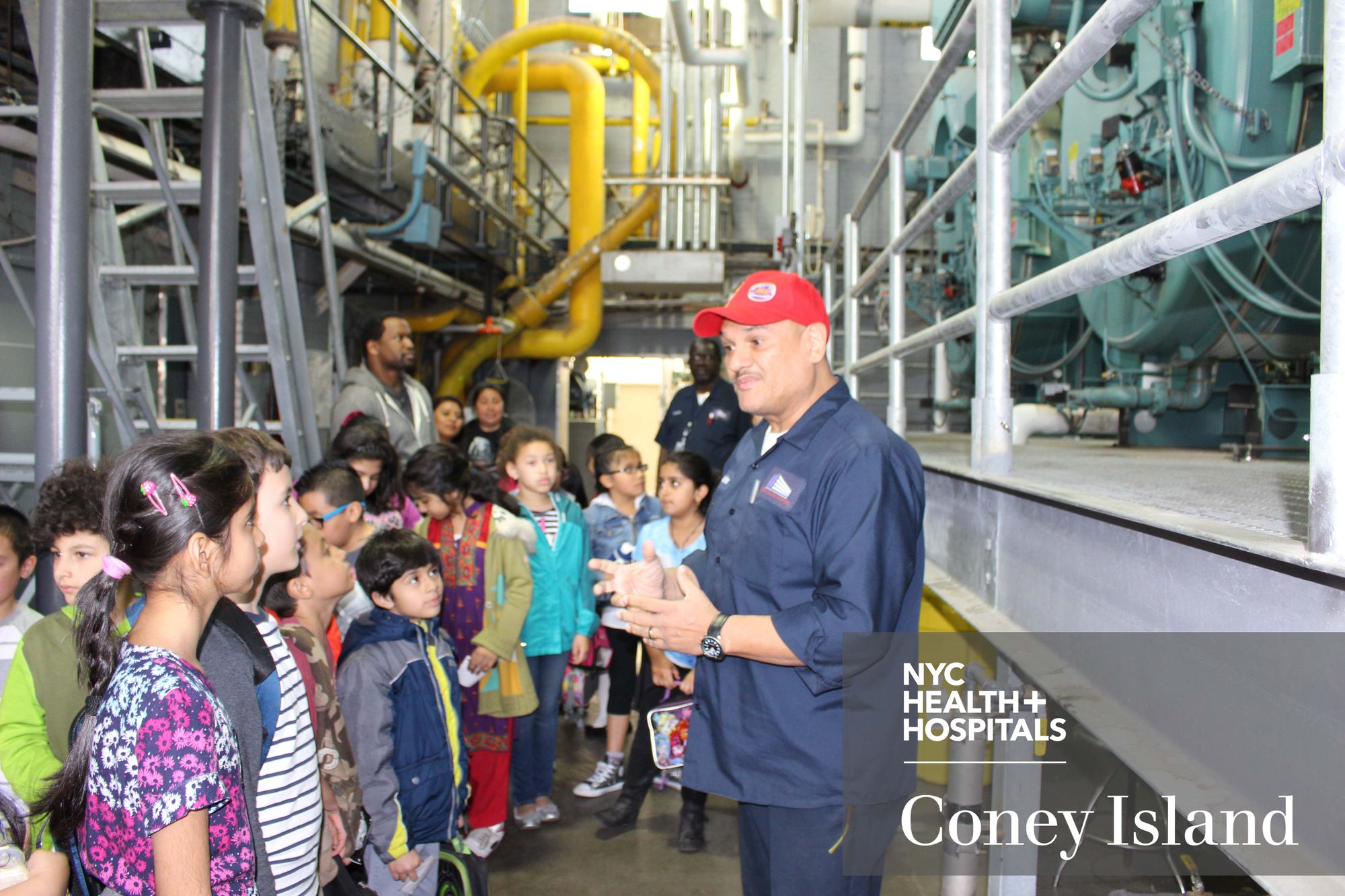 NYC Health + Hospitals/Coney Island, also known as Coney Island Hospital, partnered with UFT last week to host more than 500 students from District 21 schools and teach them about various healthcare professions.
Students from PS 329, PS 253, PS 216 and PS 100 attended three professional development days at the hospital — from May 10 to May 12 — during which 3rd, 4th and 5th graders were introduced many professions in health care and encouraged to focus on S.T.E.M. (science, technology, engineering and mathematics).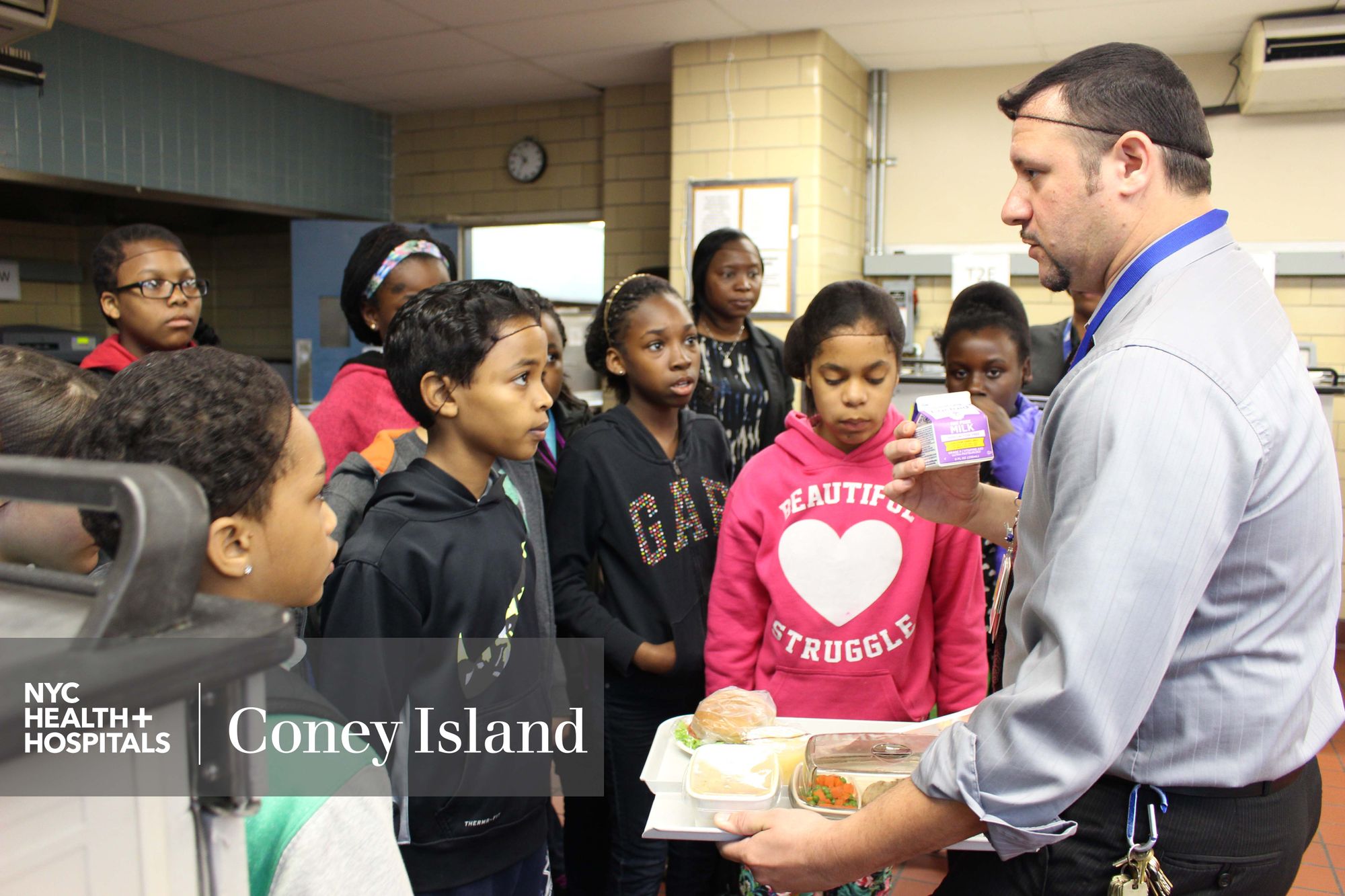 The elementary schoolers attended guided tours with hospital employees and were accompanied by IT and automotive students from Grady High School in southern Brooklyn. The high school students volunteer in the "Guns Down, Life Up" program at Coney Island Hospital, where they are mentored by health care workers from the hospital and work on ways to bring about positive change to their communities.
Hospital workers, clinical staff, administration, finance, engineering, IT, emergency preparedness, and Flatlands Volunteer Ambulance all took part in teaching the students about their professions last week.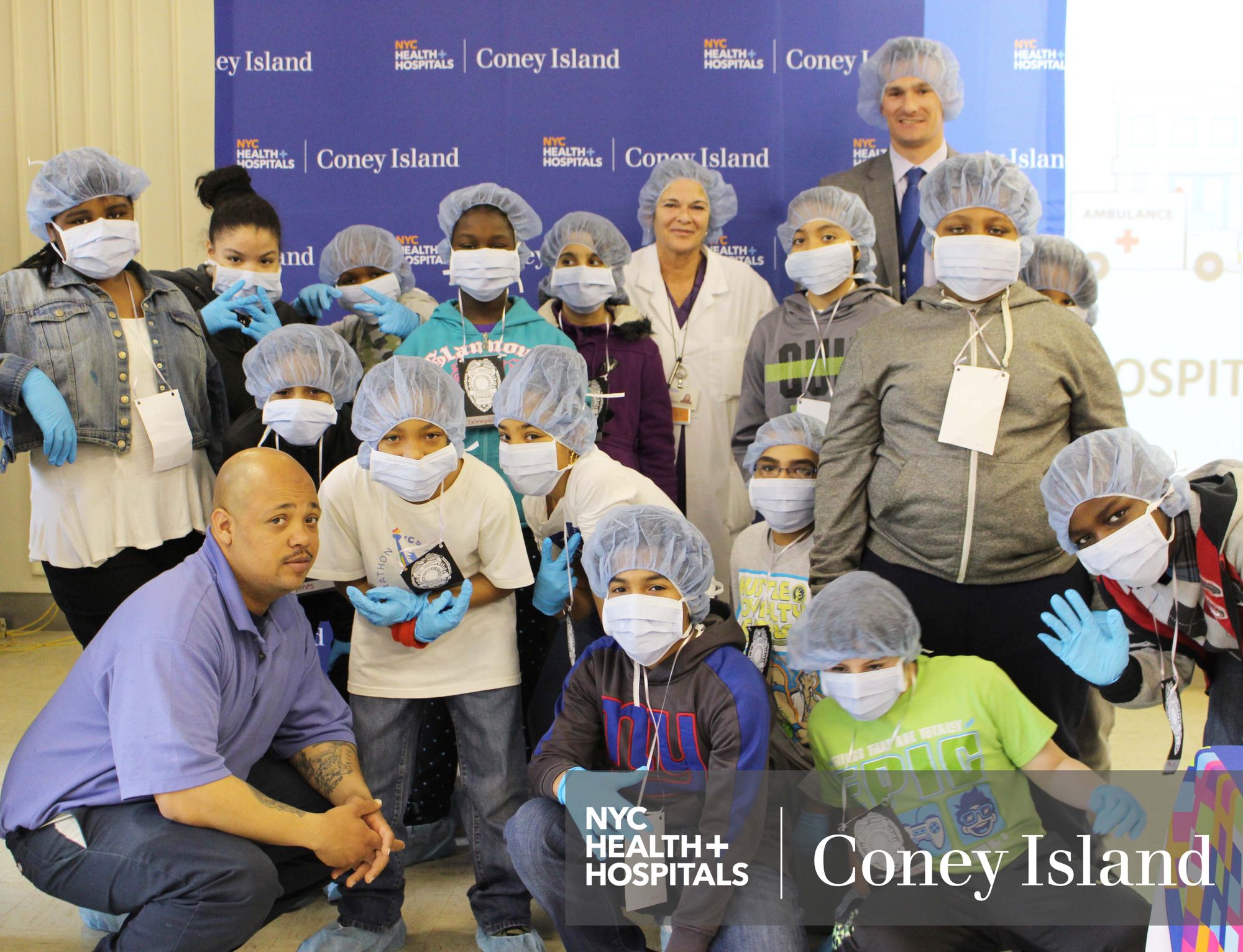 Hospitals and schools collaborating to promote career track building and encourage "STEM" can help direct students and lead to future career paths, said hospital executives in a press release.
"It is very important that we teach children about the importance of choosing career paths while they are impressionable," said Dr. Wehbeh, Chief Medical Officer of NYC Health + Hospitals/Coney Island.  "Supporting STEM in education can be essential to a student's academic success."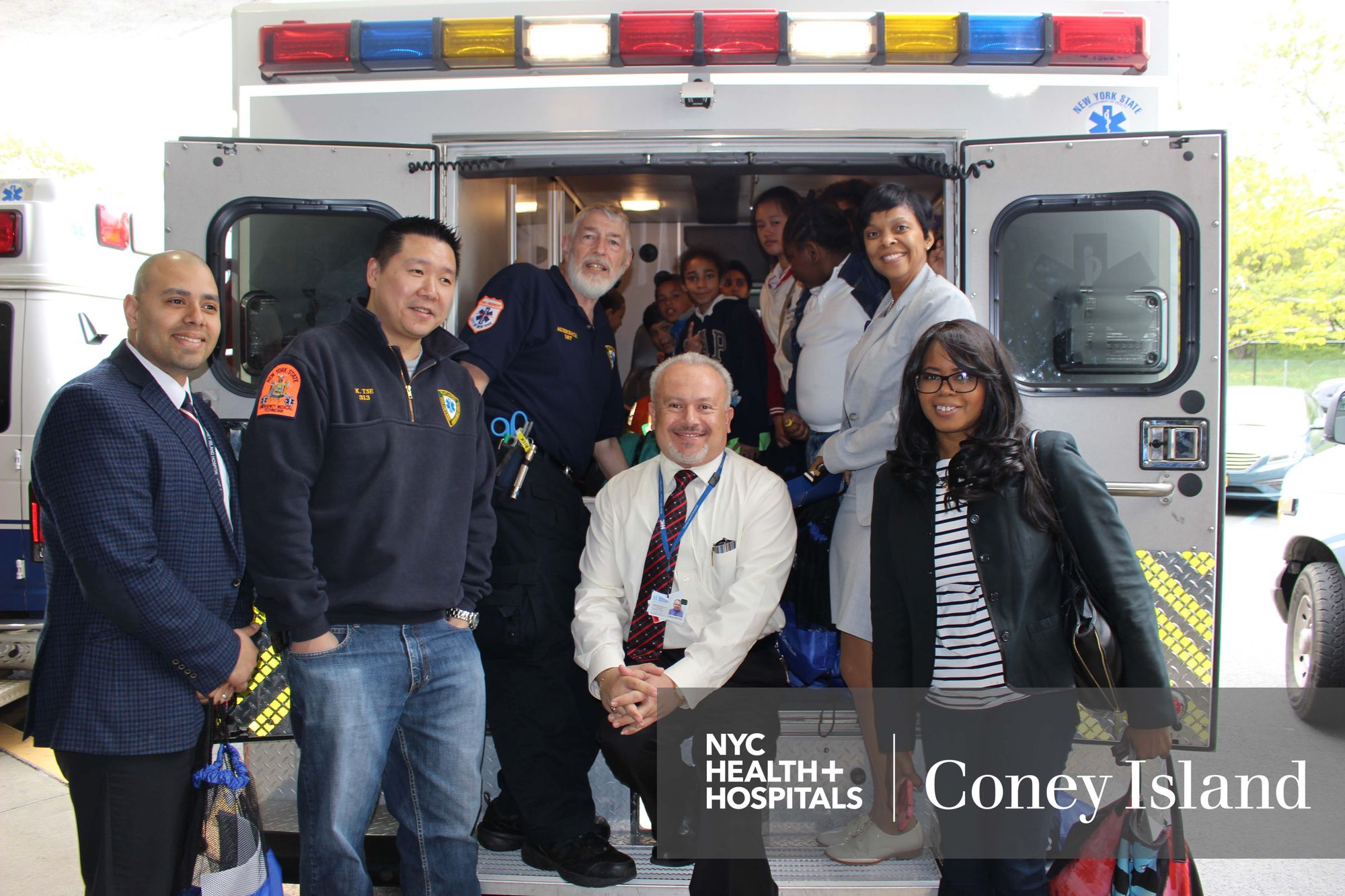 About NYC Health + Hospitals/Coney Island
NYC Health + Hospitals/Coney Island is a member of the NYC Health + Hospitals health care system and has served the Southern Brooklyn community since 1875. The 371-bed hospital has more than 2,900 staff. Inpatient services account for 18,000 discharges annually and an extensive ambulatory care program serves more than 300,000 outpatient primary care and specialty care visits annually. Its emergency room sees more than 72,000 visits every year. Clinical centers of excellence include: Primary Care, Adolescent Medicine and Behavioral Health.