$5 Mimosas Now at Toby's Public House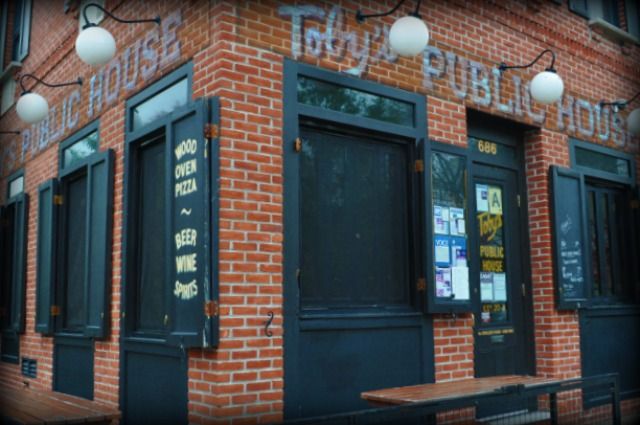 How could Toby's Public House get any better? By adding mimosas to the menu:
Hey everyone! After enough of you asked about it, we decided to make a change. Sooooo, now we will be serving Mimosas!!! At $5.00 a pop. Not just during happy hour, but all the time. We will be working on a special Bellini recipe as well. Hope you all are in the mood to get your vitamin c the hard way. See ya!
Fear not, though, faithful Toby's followers. Mimosas may attract a crowd of parents, but the no stroller rule is still in effect.
Toby's Public House is located at 686 6th Avenue. Hours are Monday – Wednesday, 4pm to 1am, Thursday, 4pm to 2am, Friday – Sunday, 12pm to 2am.