4th Avenue Tire Shop Says Goodbye To Beloved Dog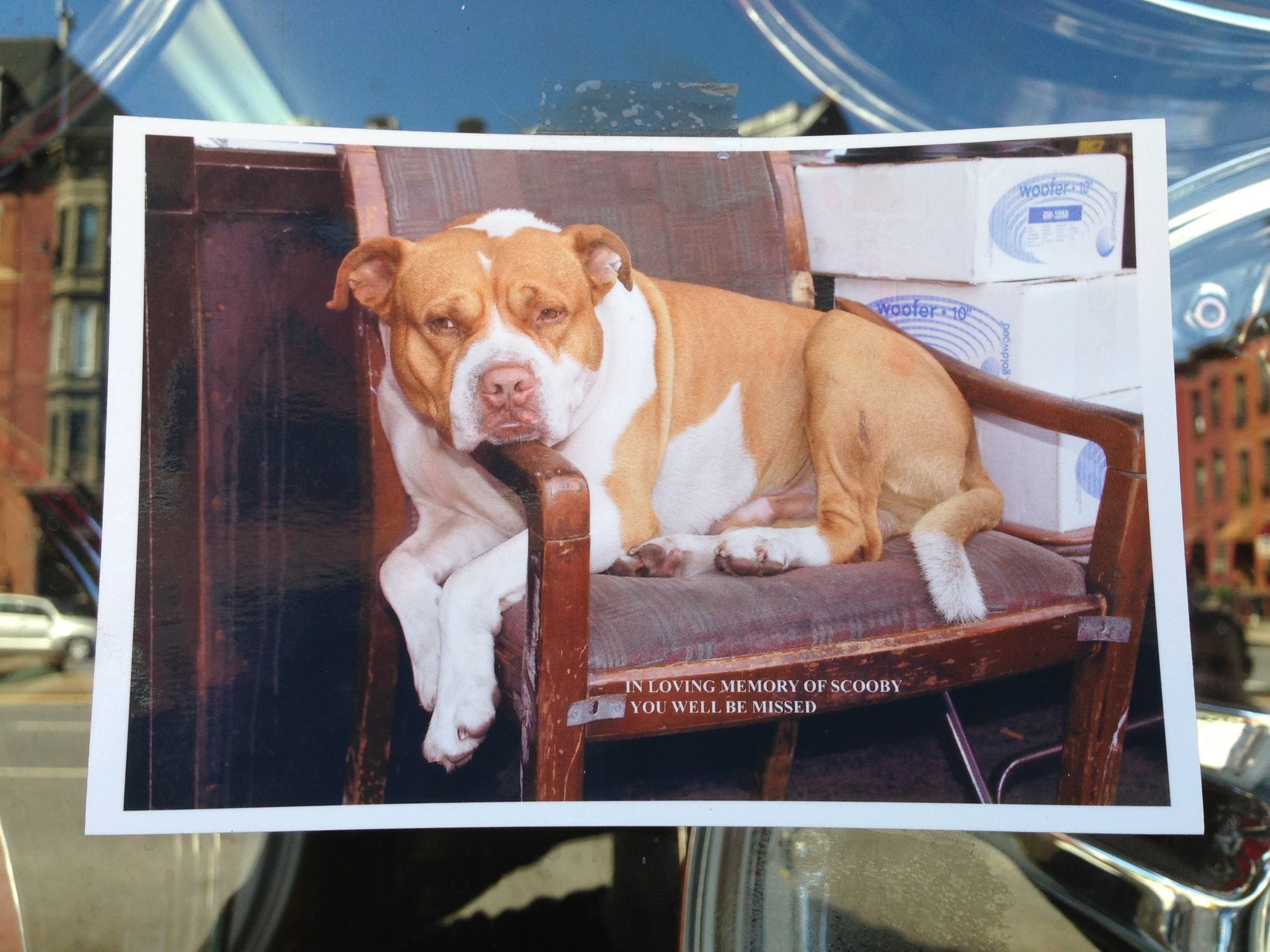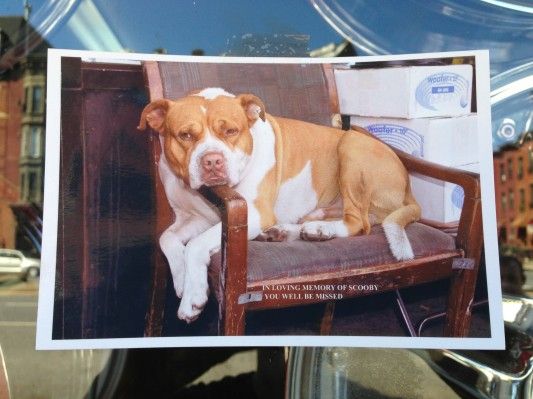 If you've ever walked passed Danny's Rim and Tire Shop on 4th Avenue and 11th Street, you've likely encountered Scooby. The quiet 13-year-old dog, who died last week after a battle with cancer, was a regular fixture on this stretch of the avenue, and as news of his passing spread, neighborhood condolences have poured in at Danny's.
A number of the cards and photographs are currently on display in the shop's front window.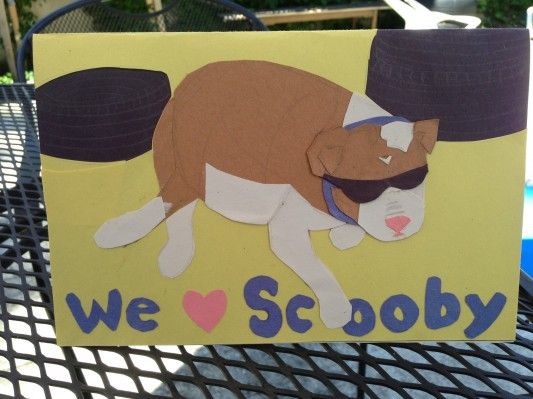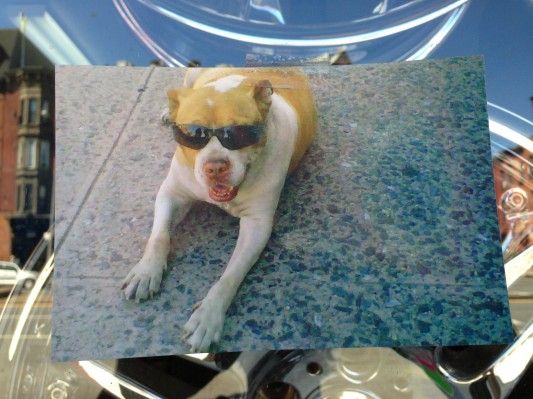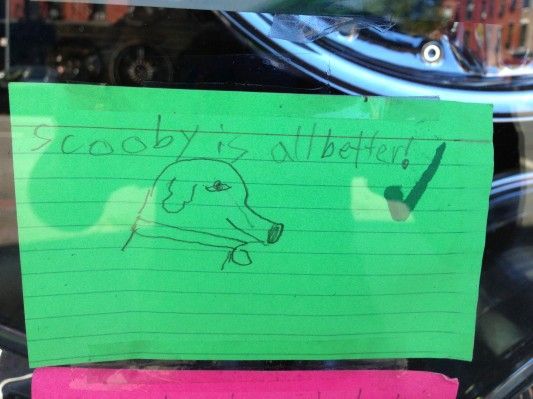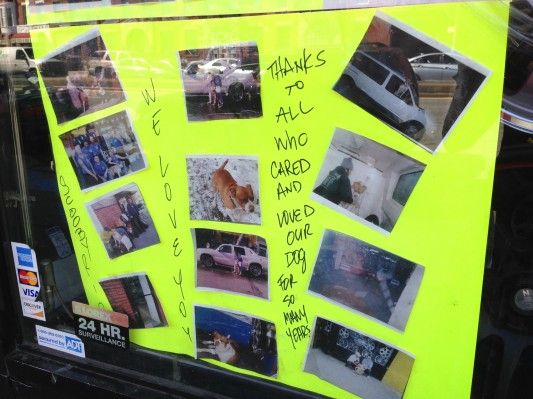 Our hearts go out to the gang at Danny's. Rest in peace, sweet pup.