400 Years Of Inequality: Brooklyn Historical Society Examines Slavery And Race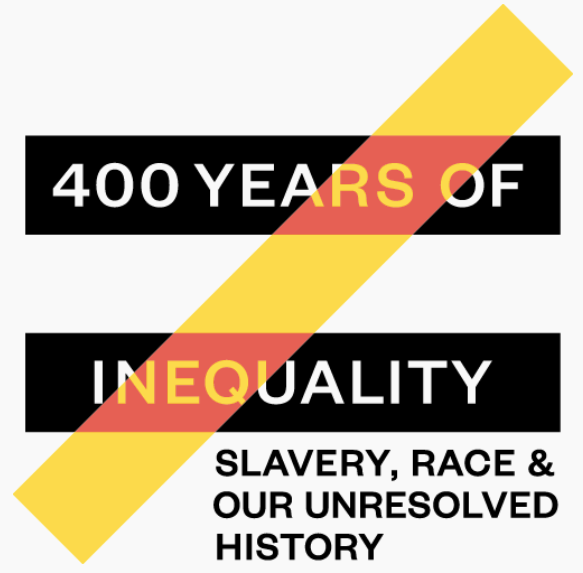 BROOKLYN HEIGHTS – Throughout October, Brooklyn Historical Society (BHS) will present 400 Years of Inequality: Slavery, Race, and Our Unresolved History, a series of programs focusing on the history of racial inequality in America over the past four centuries. Programming will include lectures, panels, and screenings addressing healthcare, housing, redlining, the criminal justice system, and reparations.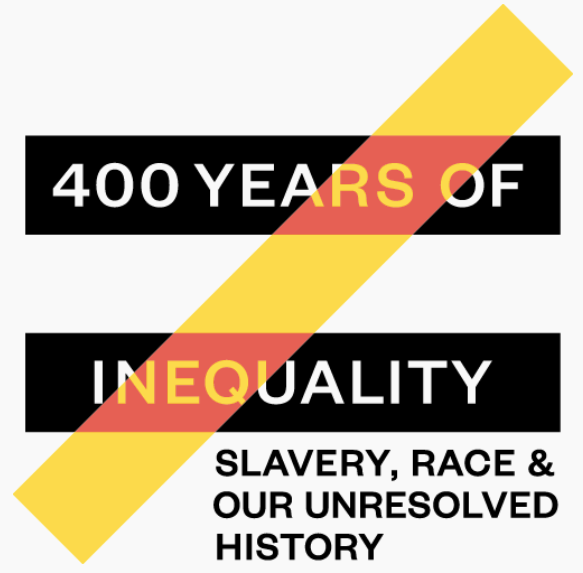 "400 years ago a ship carrying more than 20 enslaved Africans landed in Jamestown, its human cargo sold into bondage," BHS Executive Vice President Marcia Ely said in a release announcing the public programming. "In this immersive series of reflection, analysis and discussion, BHS explores the ensuing history of slavery in the United States and its ramifications today. By examining how racism and inequality continue to cling to our institutions we hope to help reframe the telling of America's story in order to shape a more complete narrative for the future."
Ely developed the series with Brooklyn Community Foundation Fair and Just Fellow Heather McGhee. BHS has partnered with Brooklyn Community Foundation, Coming to the Table, Facing History and Ourselves, Social Science Research Council, and Vera Institute of Justice on the project.
400 Years of Inequality begins on Wednesday, October 2 (7pm), with Sowing Resolution: The Case for Reparations in Action, a panel discussion moderated by Rachel Swarns with Adam Rothman, historian and curator of the Georgetown Slavery Archive; Mélisande Short-Colomb, student activist; and Katherine Franke, author of Repair: Redeeming the Promise of Abolition.
The series will continue next week on Thursday, October 10 (6pm) with The Stacked Deck: Race and America's Unjust Criminal Justice System, a discussion on biased policing, discriminatory sentencing, and the over-incarceration of black people. The panel will include Nick Turner, President and Director of Vera Institute of Justice, and Khalil Gibran Muhammad, author of The Condemnation of Blackness: Race, Crime and the Making of Modern Urban America.
The following week will feature several talks and lectures including The Impact of Slavery and the Myth of the Free North on Tuesday, October 15 (6:30pm); Redlining and its Repercussions on Wednesday, October 16 (7pm); The Color of Healthcare: Mary Travis Bassett and Harriet Washington in Conversation on Thursday, October 17 (6:30pm); and Michael Eric Dyson and Heather McGhee: Reckoning with Racism on Friday, October 18 (6pm).
Sunday, October 20 will feature a screening of Katrina Browne's documentary Traces of the Trade: A Story from the Deep North at 4pm as well as Family Programs at 10:30am and 11:30am. The family-friendly events will include adaptations of Irondale Ensemble Project's Color Between the Lines which tells the story of abolitionists in Brooklyn. Each 25-minute performance will be followed by art activities.
BHS and Facing History and Ourselves will also offer two professional development sessions for educators. Mapping Freedom and Slavery: Brooklyn Abolitionists will use historical maps, documents, and census records to examine slavery in 19th century Brooklyn, uncovering the names of slaveholders in the borough (Hicks, Remsen, Boerum, Sands, Nostrand) and individuals who fought for freedom. The Legacy of Reconstruction: Monuments and Public Memory will investigate how classrooms can engage in the debate about which historical figures should be honored with a memorial or a monument.
Learn more about 400 Years of Inequality: Slavery, Race, and Our Unresolved History at brooklynhistory.org.
Brooklyn Historical Society
128 Pierrepont Street, Brooklyn Heights
Tickets $5-$20