Coney Island-Based Alert Ambulette Fined $4 Million For Violations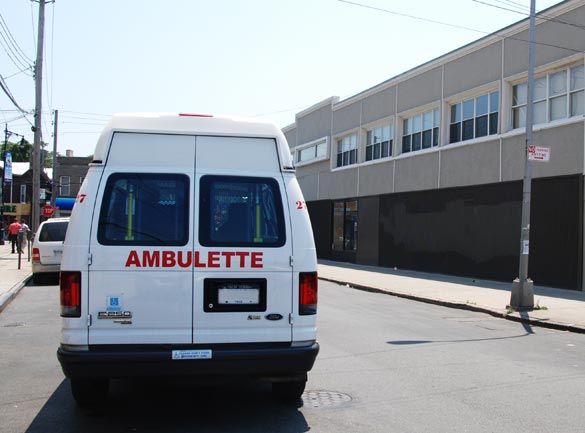 Alert Ambulette, an ambulette service located at 2702 Stillwell Avenue, is in big trouble with state auditors.
The company was audited by the Office of the Medicaid Inspector General (OMIG) and the New York City Human Resources Administration (NYCHRA) and, according to a press release, was found to be violating a slew regulations that will force them to pay back taxpayers over $4 million.
According to the OMIG and NYCHA, Alert Ambulette had received over $5 million for 89,847 services rendered to 6,993 Medicaid recipients. The audit reviewed a random sampling of 100 services and 91 Medicaid enrollees and found that the service had committed a number of violations:
The auditors discovered practices ranging from improperly licensed and/or registered vehicles, inappropriate procedure codes used for billing, and inaccurate or missing information on claims. In more than 50 percent of the claims examined, license plate and/or driver's license number information was missing. In more than one-third of the claims, drivers were unlicensed by the New York City Taxi & Livery Commission (TLC), a Medicaid as well as New York City requirement for ambulette drivers.
As a result of the OMIG and NYCHA findings, Alert Ambulette will have to cough up $4,028,190. HRA Commissioner Robert Doar warned medical services that they are keeping a close eye on fraudulent activity."HRA staff work with the OMIG to audit providers who violate Medicaid program rules, and audits like this send a message to the Medicaid community that someone is watching," Doar said in the release. "We value our partnership with New York State and are proud to use our staff's unique knowledge of New York City neighborhoods and skills to help weed out fraud, waste, and abuse in New York City's Medicaid program."