Case Closed: The Perv In This Guardian Angels Subway Poster Has Been Arrested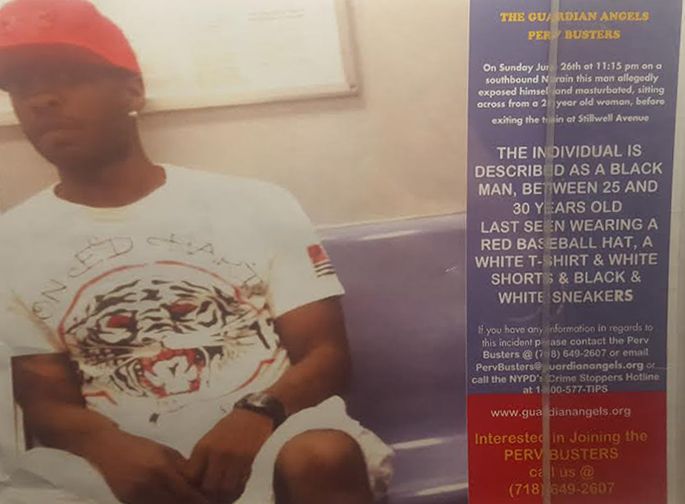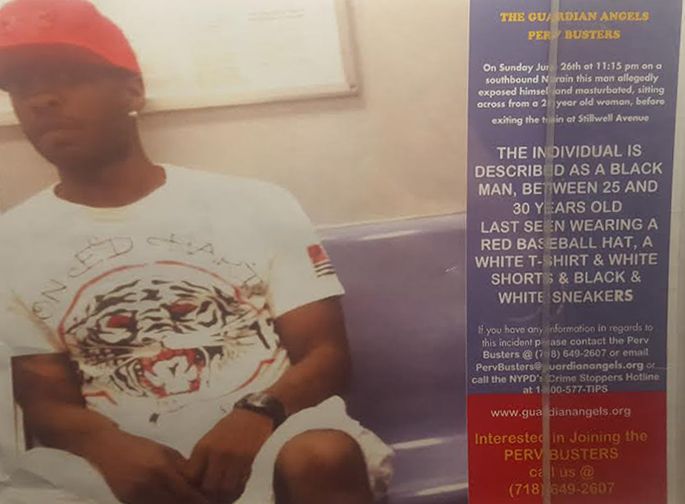 Halfway through my Q train ride from Ditmas Park to Times Square last week, I noticed a subway poster that caught my eye: the Guardian Angels Perv Busters were seeking information on a man who masturbated on an N train before getting off at Coney Island.
The poster reads:
On Sunday June 26th at 11:15 p.m. on a southbound N train this man allegedly exposed himself and masturbated, sitting across from a 20 year old woman, before exiting the train at Stillwell Avenue.
The individual is described as a black man between 25 and 30 years old last seen wearing a red baseball hat a white t-shirt and white shorts and black and white sneakers.
If you have any information in regards to this incident please contact the Perv Busters at (718) 649-2607 or email PervBusters@guardianangels.org or call the NYPD's Crime Stoppers Hotline at 800-577-TIPS.
For those who don't know, The Guardian Angels are a volunteer crime patrol group which returned to the subways this year after a 20 year hiatus in response to increased slashings.
Back in 2014, a Guardian Angel pulled to young girls to safety before they could be clipped by bullets on Mermaid Avenue.
We called the police to double check the details, and they told us the perp had been arrested. On July 15, at 11:15 p.m., the suspect was arrested and charged with public lewdness.
So the next time you spot this Guardian Angels PSA on the subway, be sure to impress your friends with your followup knowledge on the case. No, you can reassure them, that info isn't written on the back of the poster.