If You Build It, They Shall Come: Talking with John Ciferni, 3rd Generation Owner of Tarzian Hardware
Charlie Tarzian (center) and Marty Tarzian (far right) in 1921
Nestled on 7th Ave between 2nd and 3rd Streets, Tarzian Hardware has been a staple of Park Slope since 1921. In that time, the family owners have included a boxer, a photographer, two innovative women and three war veterans, including its current owner, John Ciferni. With so many long-time local businesses closing, I went to find out how Tarzian has managed to not only survive the neighborhood's dramatic shifts, but thrive during them. From prohibition to the Home Depot era, Ciferni traces the evolution of the family business.
EG: You're the step-grandson of the founders, Charlie and Marty Tarzian and Charlie's wife, Sophie. Did you ever get to meet or know any of them?
John Ciferni: No. Harry [Charlie and Sophie's son] is my step-father. They passed away before I was born. I am the youngest of seven: I have five step-brothers and sisters and one sister. Harry is fifteen years older than my mother so the age gap between my youngest step-sister and my sister is ten years. Harry didn't really want to be in this business; he wanted to be a photographer. So, when the business started to struggle, my dad wanted to sell it. My mom decided she would manage it.
Sophie Tarzian at the store in 1940
Who had been managing it when Harry was gone?
A guy named Artie. For a long time, too. Maybe ten years. Until 1992.
Why do you think Tarzian has been so successful over the years?
We own the property and, of course, that helps with not needing to pay rent. But also having someone in the next generation to take over is important.
What is it like to be a part of a family business?
I started as a stock boy, just working over the summers, like everyone else. It didn't occur to me that I might go into the business then but I think my mom [Paula Tarzian] wanted me to. I didn't appreciate the opportunity to work here because I was always butting heads with her. It's hard to have your mother as your boss. It's hard to have two bosses; the transition for her being the manager to me being the manager was quite a process. She would start spending more time out of the store but sort of still be in charge. I was stepping in and she was trying to back off. But, you know, these kinds of transitions, it's why a lot of family businesses fail.
Do you have children?
Yes. I have two daughters. My oldest daughter has seen that I brought my best friend on board to work with me and she says that, when she grows up, she wants to work here with her best friend. She's seven.
Harry and Charlie Tarzian at the store in 1956
Your website says that when the brothers, Charlie and Marty, started working on different parts of the business, Marty took his half across the street. What happened to it?
He did it for ten or fifteen years and then it closed. Tarzian West was opened in the 70's by Harry and two of my sisters. It was sold about five years ago but they kept the name.
What are some ways that Tarzian has established and maintained a relationship with the neighborhood?
My mom and dad and I have all been active in the Chamber of Commerce. In the 70's, Harry would petition to brighten up the neighborhood. We also participate in local raffles, we're a Little League sponsor and we work with Park Slope Parents as a sponsor for the Halloween Parade. I care a lot about the avenue. We've been trying to make a bid to be a Business Improvement District to make it a more desirable shopping district. Fifth Avenue was able to do it. We have 100 members but there are 400 stores on Seventh Avenue and you need to have the majority of businesses to participate. We need to prove to the landlords that this would be good for them and their tenants. It's a volunteer organization so it's hard. I'm the co-steering committee chairman. It's a pretty thankless job.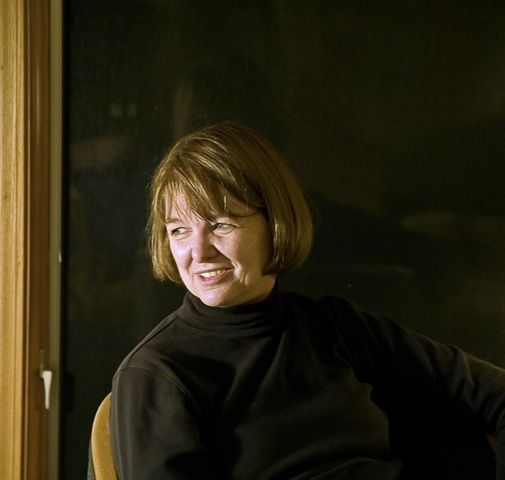 Paula Tarzian
Over the years, Tarzian's has changed and improved the kinds of things you sell and services you provide. Can you tell me about some of that?
When Home Depot opened around 2000, we had to start changing. Then Lowe's came in and we were really forced to change. We focused on carrying name brands, keeping things neat, trying to attract women shoppers. When we moved into the fish store space, my mom modernized everything, added a house ware store, cleaning supplies and containers. We moved the Benjamin Moore paint display to the front window. Now it's a feature and you can see it at night. We're a signature store of theirs. Being automated really helps. And being up on technology. We always used to have problems with scanning things at check-out and it wouldn't register but now, with technology, things always scan. Automated inventory has helped us stay in business. We used to run out of things when it was a person who would order but automated inventory keeps us going. It's what all the big box stores are doing. But they don't pay their staff anything. I don't do that part.
Last year, you entered the commercial sales market, too. How have you been doing?
We've been doing all right. We have a few accounts that are going well. It takes a while to break into commercial. But I have a guy who comes to fix problems. So, for example, we have one customer right now who has all of these old light fixtures and the fixtures are fine but the glass needs to be changed. So my guy is looking for new glass.
What do you think have been the biggest challenges for the store?
Home Depot and Lowe's. We were definitely affected. Also the transition from Mom and Dad to me. We also struggled in World War II. Dad's got a great story about my grandfather, Charlie, who was a night watchman. At that time, you couldn't have any light showing at night because they didn't want to have city lights on to attract an air raid. So my grandfather would go around giving tickets to anyone who had light showing. But the other thing that everyone had to have back then was a bucket of sand, in case there was an air raid. So, when he would go to someone's house to give them a ticket, he would also ask if they had a bucket of sand, and if they said no, he would say, "Come on down to Tarzian's and we'll take care of you." It pulled the business out.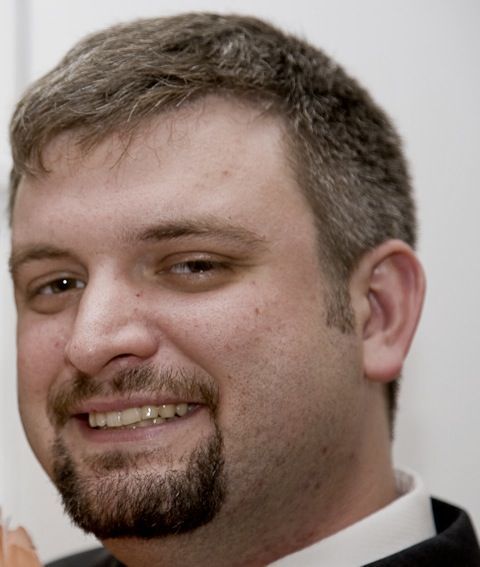 John Ciferni
So many other longtime Park Slope businesses have been closing recently.
It's always hard to watch businesses go out. I mean, I know Simon from Park Slope Florist and they just closed and Irene from Aunt Suzie's, although she's not on Seventh Avenue. It's never good to have vacancies. Every time there's a vacancy, a national company comes in. I can't make a relationship with Pinkberry nor do I want to. It always diminishes the community when someone has to close up shop.
You're nine years away from your centennial. Any big plans?
I'd love to expand to another location. We have a good template here. I know I don't have the lowest prices. But we have good customer service and I pay a good living wage. My employees get health insurance. I just feel like you should know why you're paying for things. I'm not a saint; I want to earn money. But, let's face it; I spend more time with my employees than I do with my wife.