29-Story Residential Tower Planned for 550 Clinton Avenue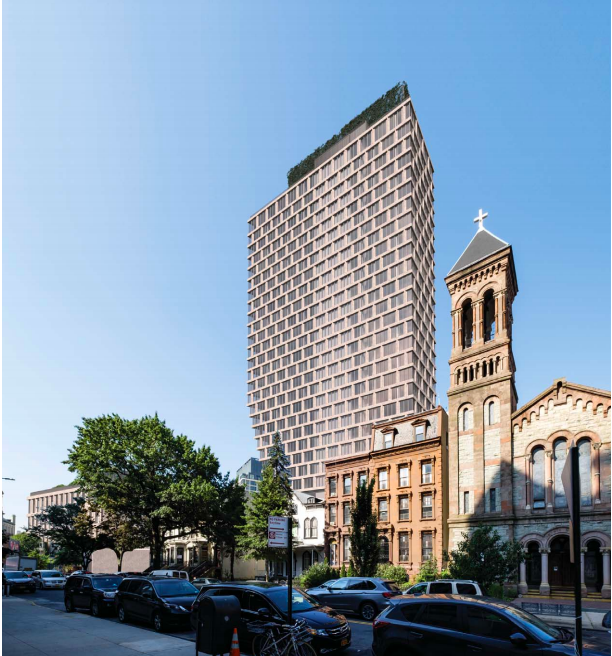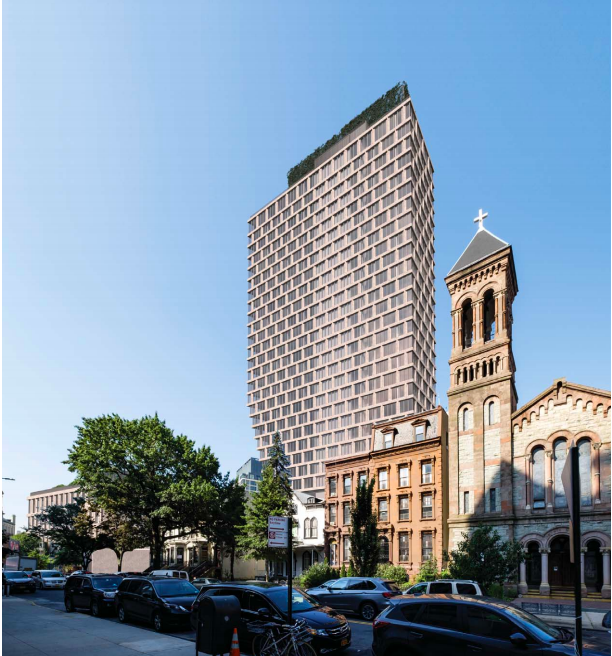 CLINTON HILL – New York-based Morris Adjmi Architects presented plans to the Landmarks Preservation Commission yesterday for a 29-story residential tower at the corner of Atlantic and Clinton Avenues.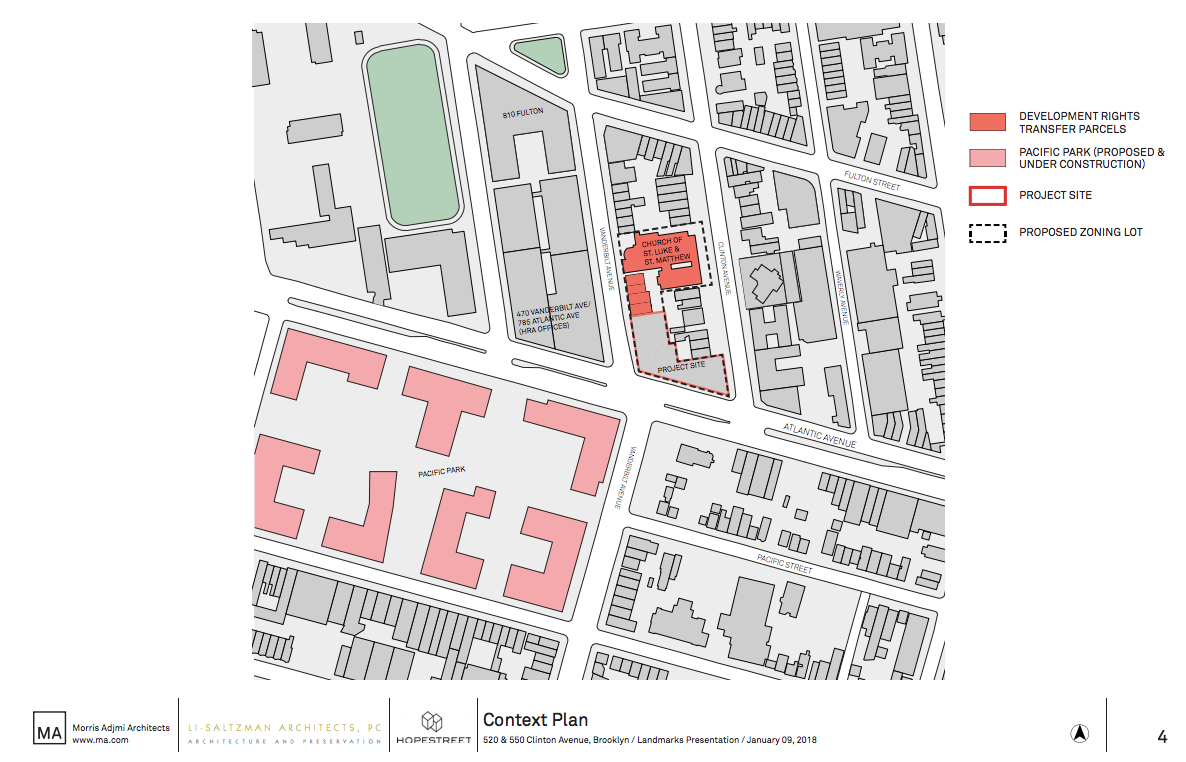 Located nearby the Pacific Park development where several residential high-rises are currently under construction, 550 Clinton Avenue is comprised of several lots (809-825 Atlantic Avenue and 544-552 Clinton Avenue, according to NYC DOB) that span along Atlantic Avenue and around the corner of Vanderbilt where it abuts the rear of the Church of St. Luke & St. Matthew (520 Clinton Ave/519 Vanderbilt Ave).
Hope Street Capital is the developer on the project, according to New York YIMBY, and LPC approval is required for the project to proceed since it will be situated beside the church. The church was designated a landmark in 1981.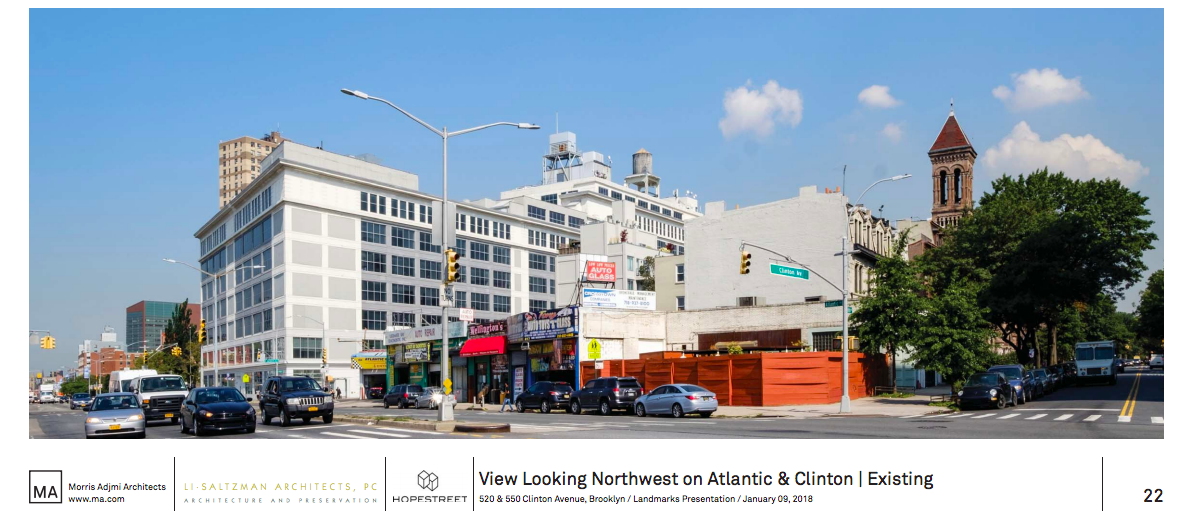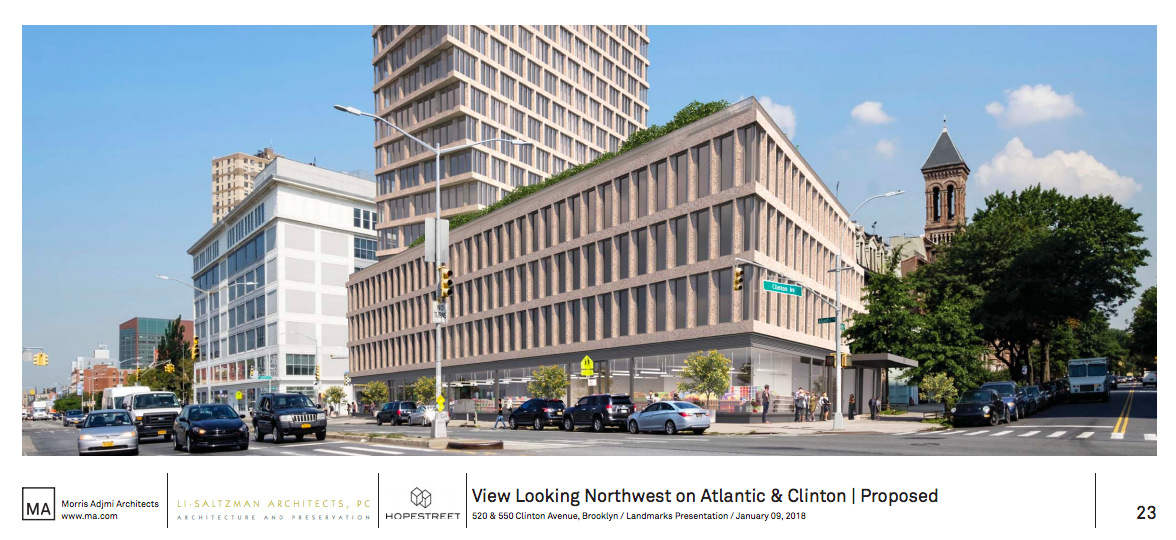 The proposal includes more than 34,000 square feet of retail space at the base of the development, more than 202,000 square feet of residential space, and approximately 1,680 square feet of common space, YIMBY reports.
You can check out Morris Adjmi Architects' full proposal at www1.nyc.gov.