15th Street Reporting Power Outages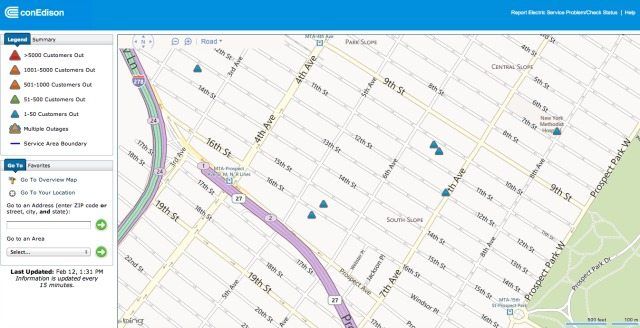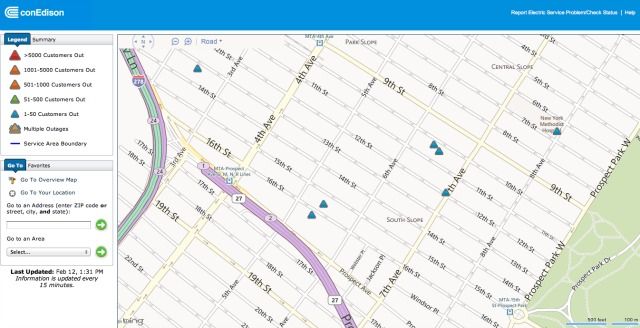 A reader on 15th Street, between 5th and 6th Avenue, wrote this morning to say that she, and several neighbors, had reported power outages to Con Ed this morning. Unfortunately, representatives told her that, "due to a large amount of outages in our area, it was going to take a while" to restore power.
We received a very similar response when we phoned Con Ed this afternoon, and the online outage map says that the, "estimated restoration time is pending."
Is anyone else around the Slope without power? Have you gotten any more info out of Con Ed than we did?