10 South Slope Ways to Participate in #GivingTuesday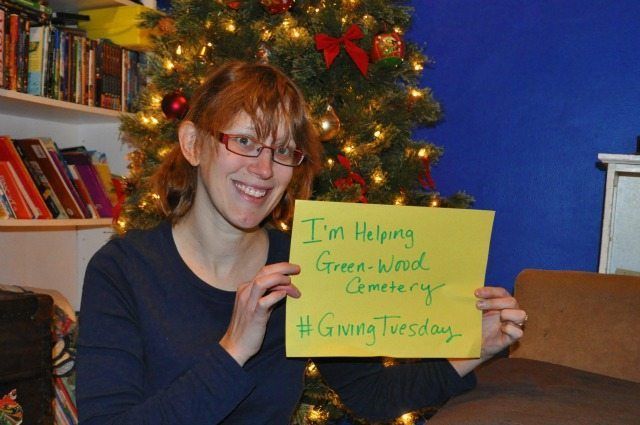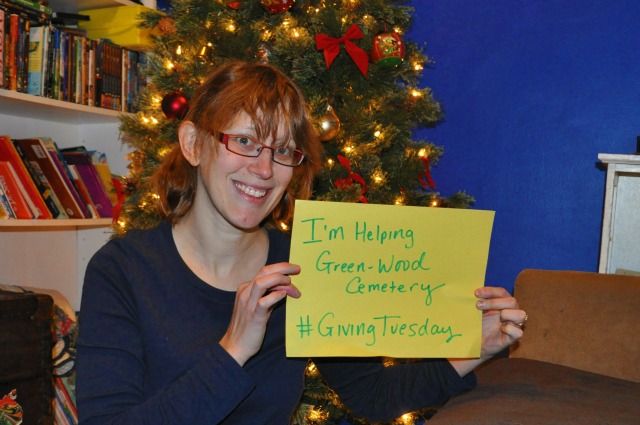 Today is the inaugural day of a movement called #GivingTuesday, which encourages the idea that the holidays are for more than receiving. Now that Black Thursday/Friday and Cyber Monday 2012 are in the record books, it's important to remember that there are those in our community who need a little extra help.
To get those creative (and generous) juices flowing, we've put together a list of 10 ways you can give back here in South Slope:
Consider making a donation to the Brooklyn Public Library. We've got our snazzy branch back and want to make sure it stays well funded
Don't forget our beautiful outdoor space at Green-Wood Cemetery. Between the horrific damage at the hands of a vandal and the trees lost to Sandy, the historic site definitely needs our help. Today, in honor of #GivingTuesday, they're offering 20% off their online store by using the code GWGIVE during checkout.
Green-Wood is also on the lookout for volunteers. Help out on tours, sell merchandise or even help out with their Civil War Project. If interested, please email your resume and/or letter of interest to Chelsea Dowell at chelseadowell@green-wood.com and put "Volunteer opportunities" in the subject line.
The Sunset Park Alliance for Youth (783 4th Avenue) helps young adults between the ages of 16 and 24 get back into the classroom and realize both their educational and employment goals. Donations to support their vital youth services can be made on the organization's website
The New York Memory Center (199 14th Street) offers support to those diagnosed with dementia or Alzheimer's and their families. With events like their monthly Memory Arts Cafe, this group is definitely an integral part of the neighborhood. Donations can be made online via Network for Good.
Why not help our local public schools? Donor's Choice is a fabulous way to go directly to the source and find out exactly what teachers need. A quick zip code search brings up a number of options for schools in both 11215 and 11232.
You don't need to donate money in order to make a difference. How about giving your time? Project Reach Youth (199 14th Street) is looking for math tutors to help both kids and adults prepare to take their GED. For more information, contact Lydia at lmuhrer@gmail.com.
Help bring the magic of theatre to life by volunteering at The Gallery Players. The group is always looking for a few extra hands to pitch in during set builds, sell tickets or help design costumes. For more information, please call (718) 595-0547 ext. 6 or email volunteer@galleryplayers.com
In addition to making a monetary donation to their Strong Kids Campaign, the YMCA (both 9th Street and Armory) is a great place to volunteer your time. Options include everything from coaching a team to serving on the board.
Where are you going to be #GivingTuesday today? Let us know in the comments!