Le French Tart: An Authentic Boulangerie In Park Slope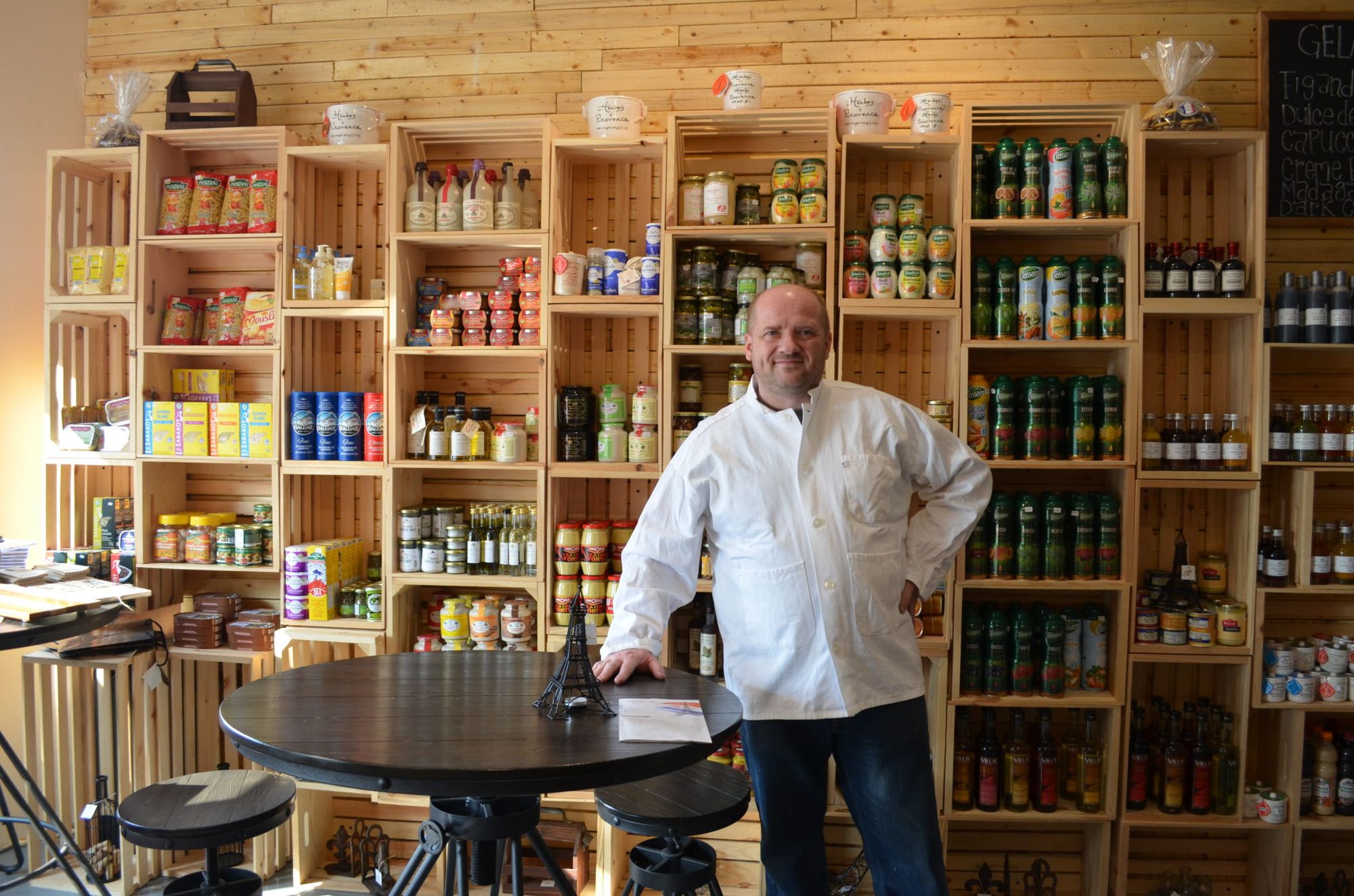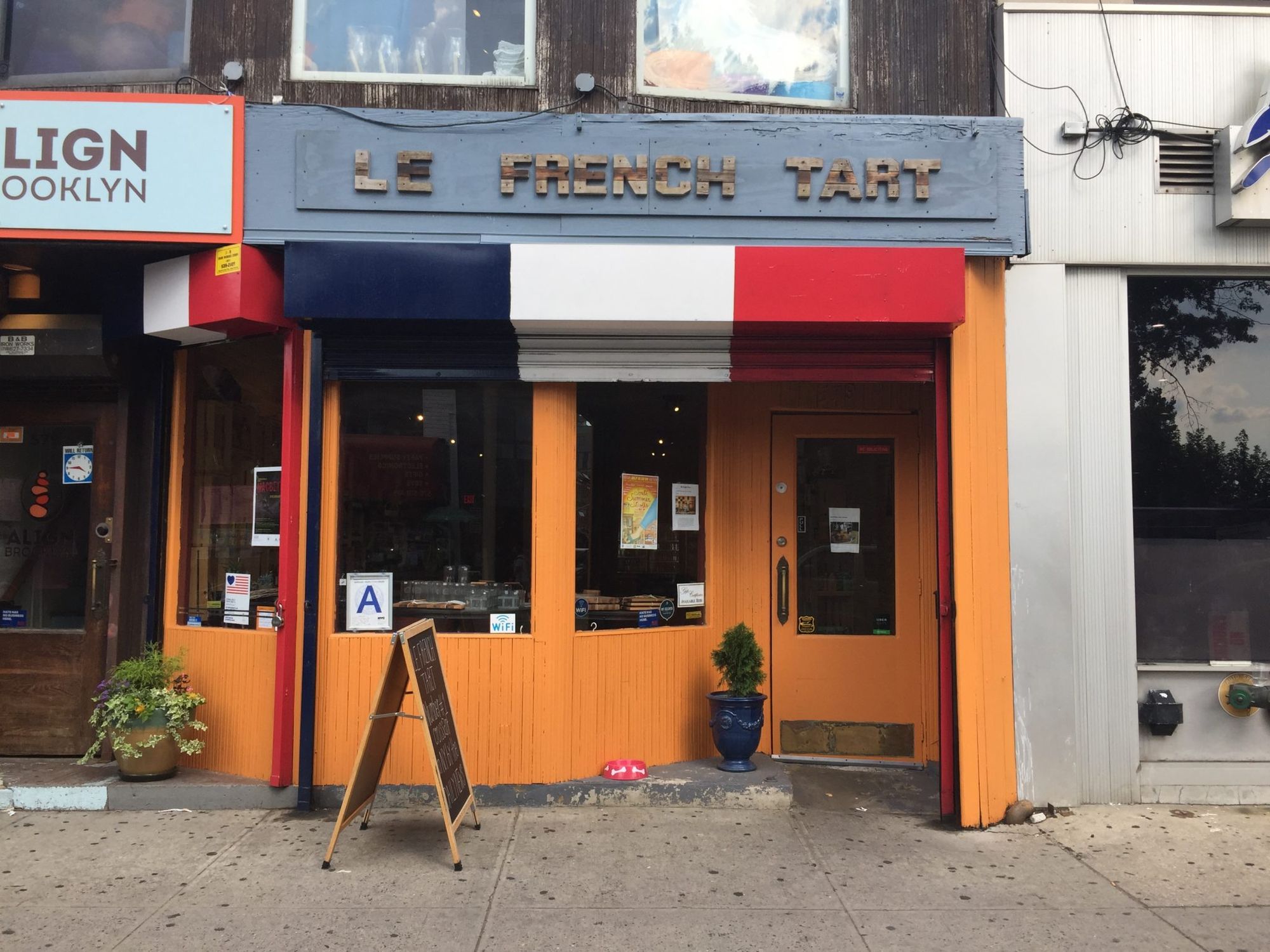 Stepping through the door of 579 5th Avenue, one might feel as if they've been transported to a charming boulangerie in Paris, thousands of miles away from Park Slope.
Located by the corner of 16th Street, Le French Tart is a French bakery opened about four months ago by the husband and wife team of Laurent and Esperanza Chavenet.
"When I was Paris, there was a store called The Real Mc Coy," Laurent recalls. "It was the only store in Paris where you could find American products. You would find bagels from New York, cream cheese, Oreo cookies…. You couldn't find that anywhere else [in Paris]."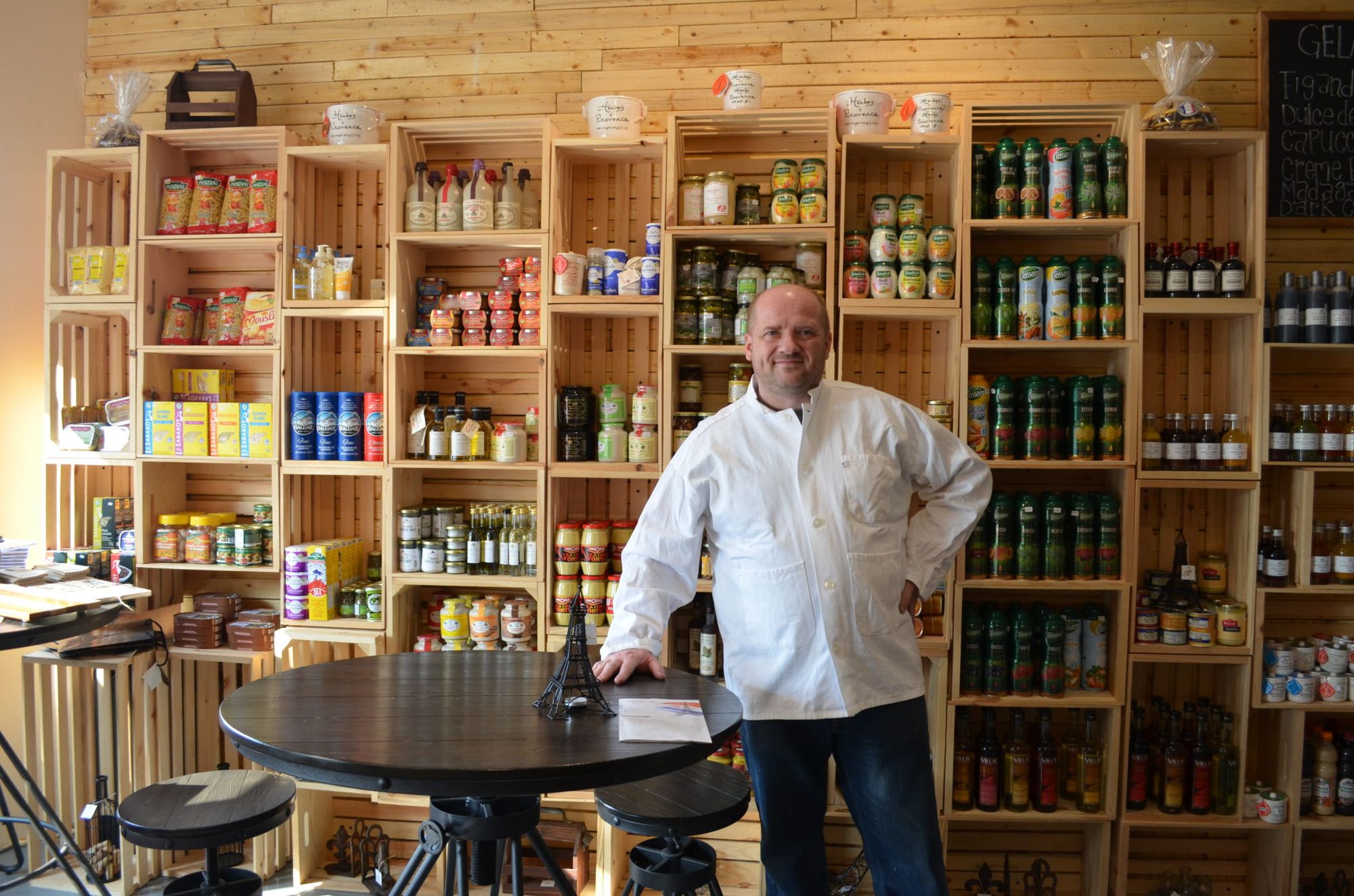 "I wanted to do the same thing here," he says of Le French Tart's concept. "That's why here we have French products—savory or sweet. When people come, they hear French music. It's an ambience. I want people to open the door and think they are in France. We want this to be very authentic."
Hailing from Roanne in central France, Laurent attended culinary school in Nice. After completing his studies, he remained in the South of France and worked at a string of Michelin-starred restaurants, including Hotel Negresco, before venturing to Paris and opening a pair of bakeries of his own and earning various honors including the number one chocolate dessert in Paris and one of the best baguettes/sandwiches in Paris.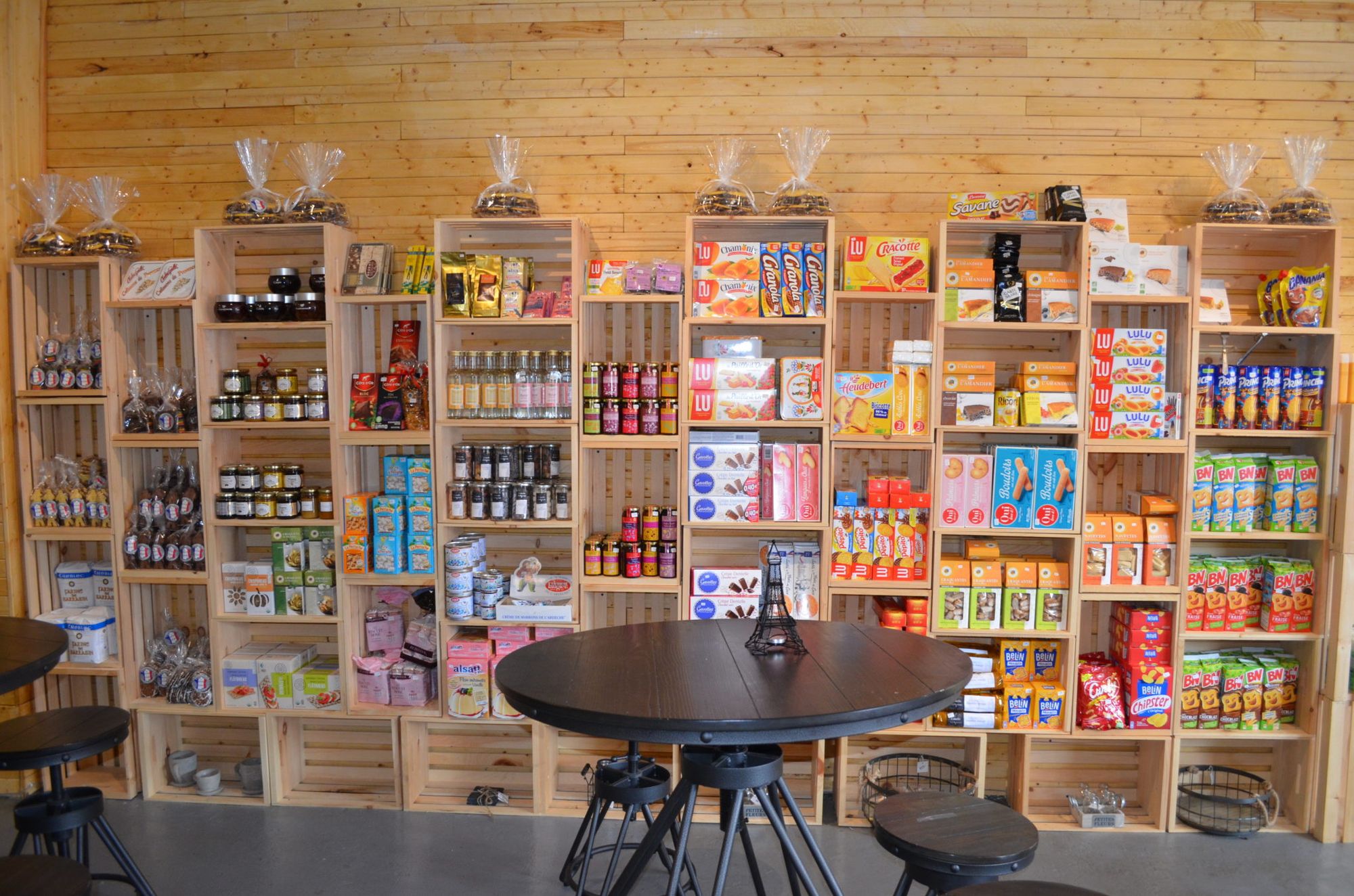 Laurent moved to the United States in 2000 and opened up French Tart in Staten Island shortly after his arrival. After 16 successful years there, he and Esperanza decided they wanted to grow and "open a new location outside of Staten Island," he says.
"We looked everywhere and we fell in love with this location," he says of the couple's second space on 5th Avenue which formerly housed Monk Thrift Shop.
The front of the long, spacious café is filled with various products imported from France including assorted sweets, cookies, crackers, olive oils, sauces, jams, and more. Toward the back are refrigerated cases displaying an array of cheeses, charcuterie, and pâtés, as well as showcases teeming with freshly baked cakes, pastries, macarons, breads, quiches, and of course, tarts. Laurent bakes all day long, mainly from the larger Staten Island kitchen, and constantly restocks both locations with freshly made treats.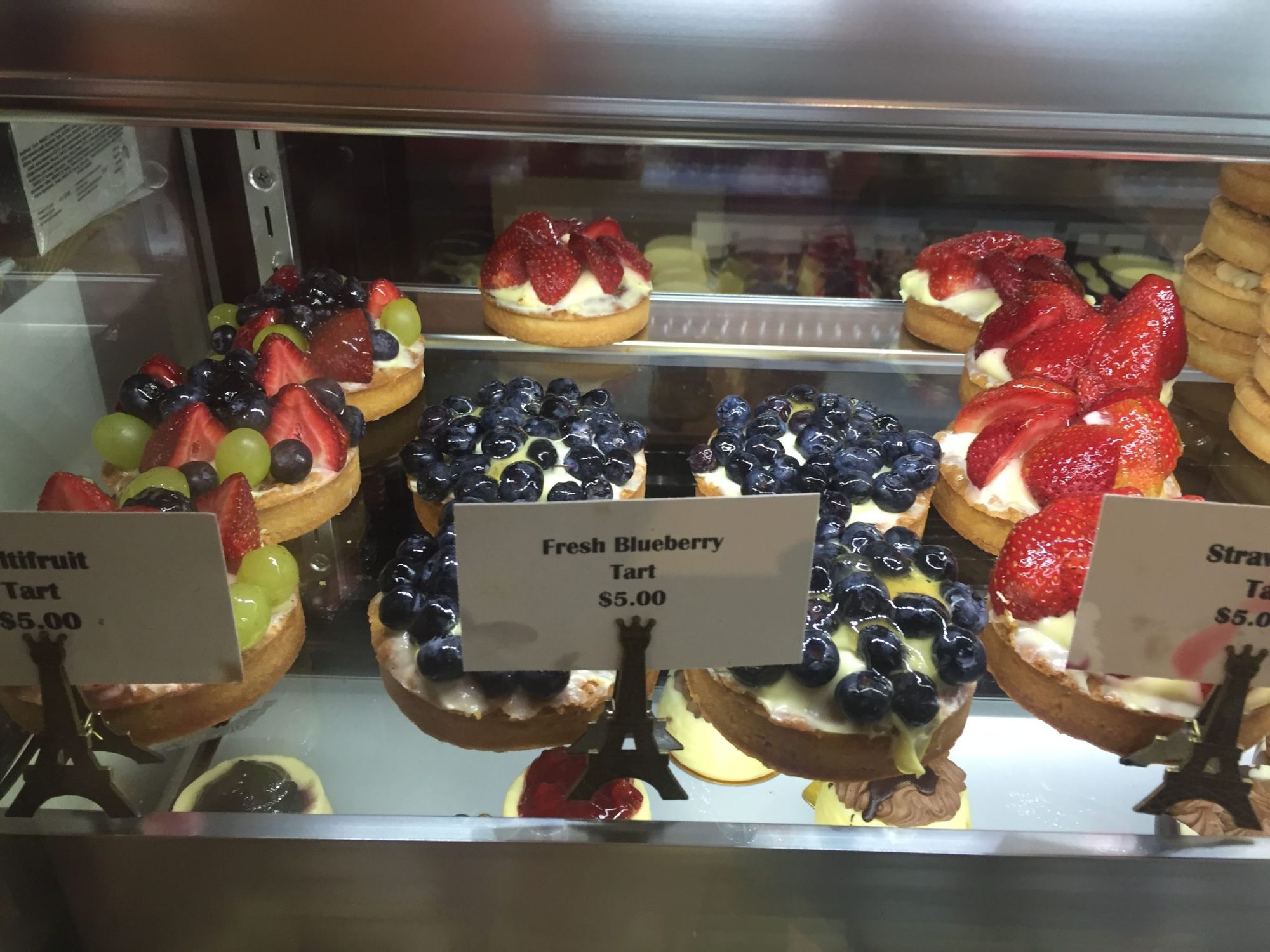 Laurent stresses that he tries to "find a way to simplify the life of everybody with good food." If customers prefer to cook for themselves at home rather than ordering to-go from the shop, Laurent insists that Le French Tart is also a one-stop shop where they can pick up everything they need for a home-cooked meal.
Customers can buy a package of couscous, prepared vegetables, merguez (spicy lamb sausage) and Harissa sauce ("for the ones who like spicy") for a quick, easy dinner. "You come, you buy everything. In ten minutes you have a meal," he promises.
Wooden crates used as shelving and light wood panels lining the walls, meticulously installed by Laurent, give Le French Tart a warm, rustic feel. "I did all the wood, all the painting, personally," he says modestly. "It's not perfect, but it's my touch."
A number of circular tables and stools dot the length of the shop—perfect for settling in and enjoying a café au lait made with organic coffee beans; a Croque Monsieur or Madame; or one of the many sandwiches or crepes available on the menu. The bakery also offers a variety of gluten-free options including cheesecakes (made without crusts), chocolate truffle mousse, crème brulee, macaroons, marzipan, and bags of homemade potato chips.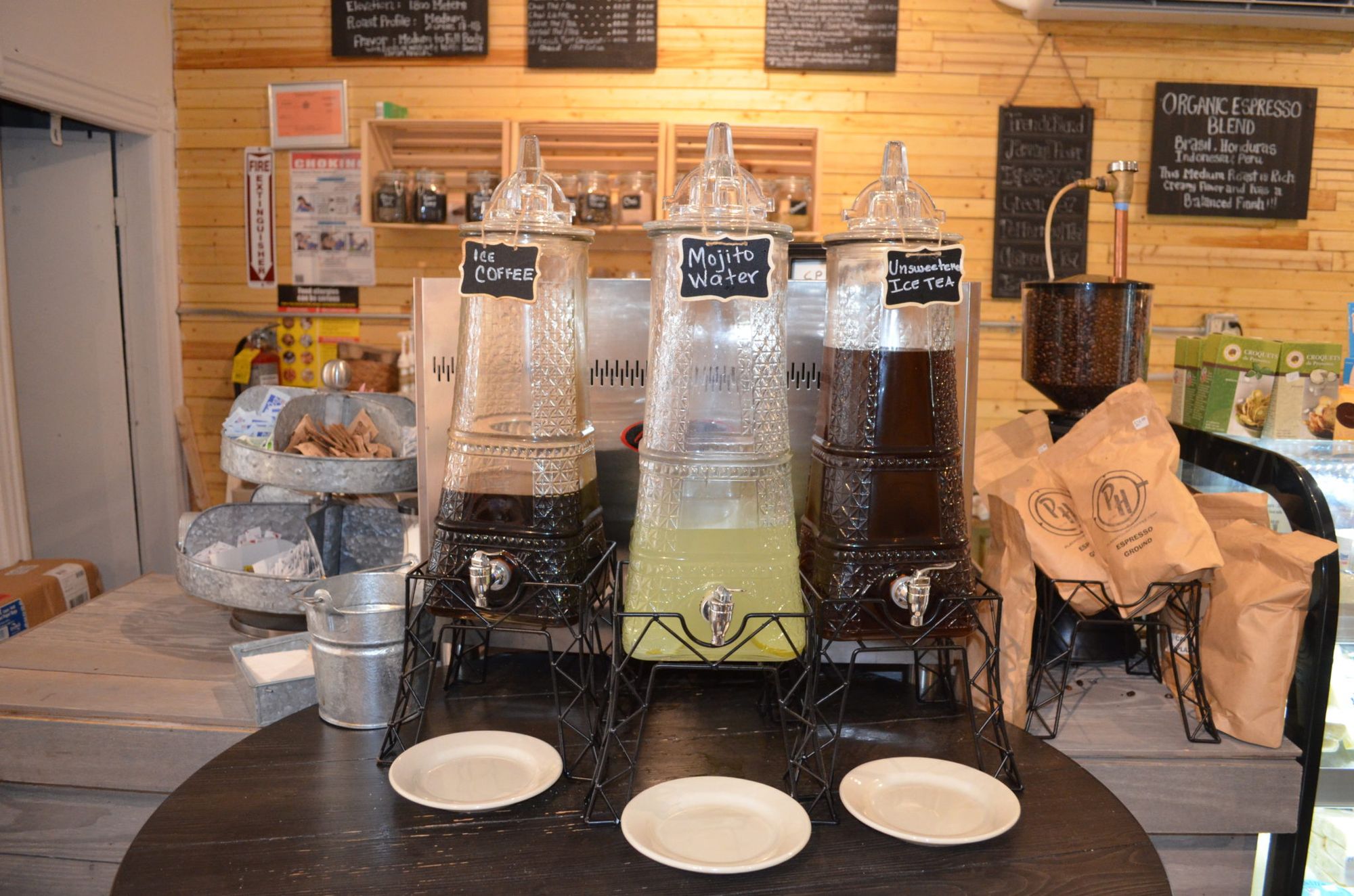 The croissants at Le French Tart are très bien! The plain croissant has a golden, flaky exterior, and a light, pillowy center. The chocolate croissant consists of layers of delicate pastry filled with rich chocolate.
The small, round, single-serving spinach and feta quiche was like no other, with a hearty, buttery crust surrounding the creamy egg-based filling. The Palmier was crispy with just a hint of sweetness hidden among its many layers.
One of Le French Tart's signature items, the Chocolate Suicide, is a flourless chocolate cake topped with a rich chocolate ganache. The moist, decadent dessert will make chocolate lovers feel like they've died and gone to heaven!
Le French Tart
579 5th Avenue (at 16th Street), South Slope
929-276-3035
Open 7 days a week, 6:30am to 9pm