Donovan To Host Tele-Town Hall; Bay Ridge Activists Host Live Town Hall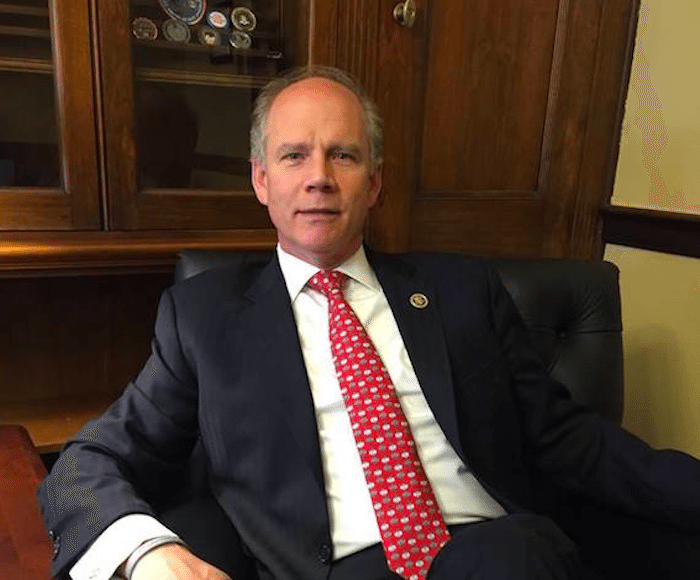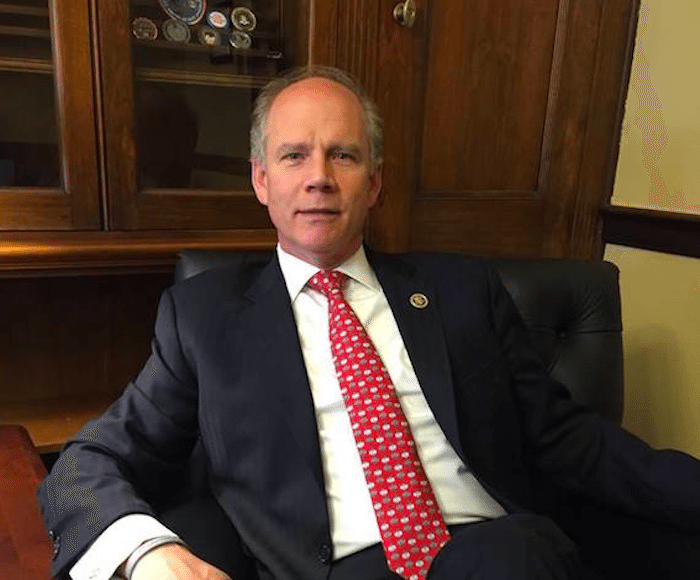 Next week, the 11th Congressional District will get two separate town hall meetings to discuss legislative issues and ask questions about how federal policy will play out in their neighborhoods.
But one will be held without the district's congressman.
On Wednesday, April 19 the progressive group Fight Back Bay Ridge will host a live town hall event — which many neighbors have been requesting since February. Republican Congressman Dan Donovan told organizers that he will not be attending the face-to-face town hall.
But yesterday, he announced another tele-town hall, or district-wide conference call, scheduled for two days earlier on Monday, April 17. Donovan also announced three upcoming Facebook Live town halls hosted by reporters, where he'll answer crowdsourced questions posed by the reporters in real-time (dates to be announced.)
"My most fundamental responsibility as your Congressman is to represent your interests faithfully in Washington. I need your feedback and opinions to do my job well," said Donovan in a statement.
This is Donovan's second tele-town hall so far this year, due to the positive feedback he's received, said a communications staffer.
But other constituents are unsatisfied with the format and want a face-to-face town hall to facilitate unmediated conversation — not just in private meetings, but in front of the entire district.
At a tele-town hall in February, 14,000 residents called in while others protested outside Donovan's Dyker Heights office to demand an in-person town hall. And after this announcement, some constituents still feel underrepresented and ignored — especially in the face of another "safe" town hall screened through a tech interface.
"Last night Donovan said (on The 11th Hour with Brian Williams) that those who oppose him are 'professional protesters' who disenfranchise his actual constituents," said Mallory McMahon, speaking as one of those protesters. McMahon has also met with Donovan in a private group meeting.
"Tele-Town Halls allow him to respond to safe, pre-selected questions with safe, pre-prepared answers, and take the human element of his constituents out of it," she said, noting that Donovan hasn't held a live town-hall since he took office two years ago. Read more about objections to tele-town halls here.
In addition, Facebook Live and tele-town Halls can present technical hurdles that end up shutting people out, said protesters. Some said that they missed the online sign-up date and others said they just didn't get the phone call or follow-up emails.
Donovan's staff told BKLYNER that at the last conference call there were some tech snafus, but they've since been troubleshooting, like adding a sign-up form with permissions included.
Tele-Town Hall 101: How to listen in and participate
The one-hour conference call is scheduled for Monday, April 17, where participants may ask questions (follow directions on the call to submit questions) or just listen. Constituents must sign up online by Friday, April 14 to get the call. Here is a direct link to the signup form.
The 11th Congressional District includes Staten Island, Bay Ridge, Bath Beach, and parts of Dyker Heights, Bensonhurst, Gravesend and Sheepshead Bay. Find out if you are in the district here.
The call should come between 6:45 and 7:15, said Donovan's staff.
A live town hall event for Congressional District 11 — without Donovan
The progressive group Fight Back Bay Ridge is hosting a town hall next week on Wednesday, April 19 at 7pm (doors at 6:30pm), at the Bay Ridge Manor (476 76th Street). Spaces are limited! Read more, and sign up to ask a question, here.
Donovan was invited to the event but told organizers that he will not be attending. "Congressman Donovan has and will continue to meet with every single person who requests a meeting. He's met with the founders and members of Fight Back Bay Ridge, as well as other progressive Brooklyn and Staten Island organizations. He's hosting conference calls that go out to 50,000 households," said Donovan's Communications Director Pat Ryan.
Stay tuned for BKLYNER's coverage of the town hall events.